How Social Media is at the Heart of Racism within Football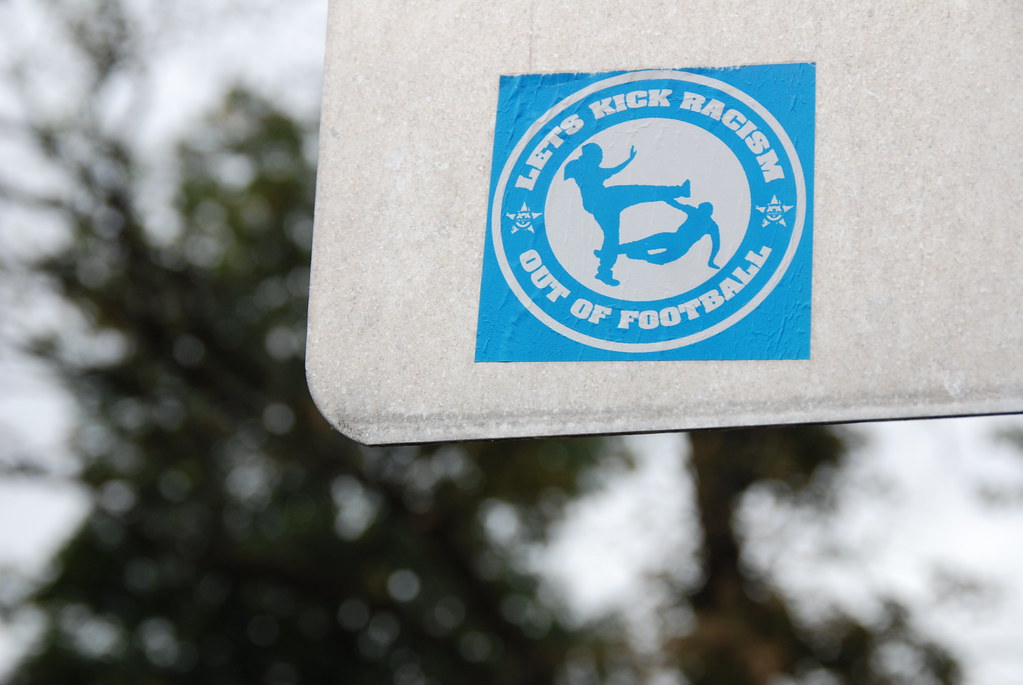 Major reforms are needed to protect players from racist abuse both on and off of the pitch
The best way to fully understand the extent of the problem that Football has with racism is exampled by the former FIFA President Sepp Blatter. Stating that "there is no racism [on the field], but maybe there is a word or gesture that is not correct", additionally he went on to say that "the one affected by this should say this is a game and shake hands". This was said after the racist remarks made by Luis Suarez to Patrice Evra in 2011 when video evidence showed the Uruguayan used racial slurs during their Premier League clash. 
His comments on racism represent the lack of interest from the higher members within football's governing body towards racism and their stubbornness to provide significant change.
"The head of the organisations that make the decisions are white men, and they will never empathise fully because they simply cannot". Blatter's response to what was a real life and clear example of racism highlights the problem of white executives making judgements on cases of racism. Without working alongside people of colour and people who themselves have faced racial abuse.
I must have missed footballs racism problem being solved recently
A pathetic, shameful but ultimately unsurprising decision by rash @FIFAcom https://t.co/XXcE7uqaUs

— Gavin Newlands MP 🎗 (@GavNewlandsSNP) September 26, 2016
So when racism has been highlighted during games, FIFA have offered little solution or interest. Despite how clear and obvious it had been. So it must be easy to imagine the pain and struggle for players who suffer from racial abuse if officials continue to ignore cases of racism.
Not to mention the new found cases of racism off the pitch and behind closed doors; on social media where no one else can hear or see it.
The problem with social media
The rise in social media has allowed fans to get closer than ever before to their stars. However, this freedom for fans has enabled the rise of hate speech towards their beloved stars. Consequently, FIFA and the FA so far have done very little to combat the abuse their stars are receiving online.
The currently reality is that racist abusers online are protected due to the fact it is online and that it is harder to prevent from necessary punishment. However, it is no different to existing racism on the pitch. At the moment, football's hierarchy are failing its players and need to make a stand and tackle the behind closed doors racism.
Despite the positives of social media that allow fans to feel closer to their favourite stars than ever before. There is a fine line at the moment where fans are able to say as they please, no matter how hurtful without any consequences. In order to protect the players from abuse, whether it is racist or offensive in any way, intervention is needed to ensure players feel safe both on and off of the pitch.
Examples of Racism via Social Media
During the lockdown period, examples of racist abuse online has surfaced once again. Attacking some of our most loved stars. Former Arsenal striker Ian Wright brought to light the abuse he received on a "daily basis". Although a lot of the problem needs to be aimed at the social media companies, being an issue all throughout the internet; football needs and must do more to protect its players and staff from receiving abuse of this or of any nature.
In addition, in only a matter of weeks later. Crystal Palace's Wilfried Zaha revealed the similar level of abuse that he had recently faced. Despite the Football Association's supposed 'knuckle down' on racist abuse in recent weeks. Very little is being done to shut down the continuous racism that is apparent online and via social media.
Adding to the long list of players being abused online, last year's European Super Cup final between Liverpool and Chelsea led to Tammy Abraham receiving racist abuse after missing a decisive penalty. Alongside that, Manchester United players Marcus Rashford and Paul Pogba both have this season shared their experiences of online racist abuse.
Marcus Rashford receives online racist abuse after penalty miss against Palacehttps://t.co/4YOWa0T02G pic.twitter.com/GbR1qSh48o

— Independent Sport (@IndoSport) August 24, 2019
How can we do more to protect our beloved stars?
At the moment, victims of the abuse are mostly the ones responsible for trying to make the necessary change. Black stars are calling out for change and are "helping and healing their own communities, because no one else will do it.". With that in mind, it is time that we as white people educate ourselves and understand the sickening problem that our society has with racism. Noting that the problem has begun to migrate over to social media, attacking players behind closed doors.
Ian Wright believes Raheem Sterling deserves all the credit he's getting for highlighting the issue of racism in football.

We're live now on @BBCOne: https://t.co/xHLYeWUsfJ#bbcfootball #FACupFinal #MCIWAT pic.twitter.com/kicrblhoz2

— Match of the Day (@BBCMOTD) May 18, 2019
The change must come from the executives, beginning by welcoming black and other ethnicities at the top to reflect the diversity within our sport. This is the only way necessary changes will fully be made.
Additionally, the Football Association and social media companies must work together to bring about needed changes. Whilst both being responsible for the ongoing abuse that black players face on the pitch and online.
For decades, black players have suffered racial abuse on the pitch with very little intervention or punishment, whilst also being told that racism does not exist within our sport. To have examples as clear as the Patrice Evra case on the pitch being ignored, on top of the new found form of racism on social media. Players are facing an never-ending amount of abuse, simply for the colour of their skin and this needs to end.
Players simply cannot avoid the abuse anymore, a constant battle both on and off the pitch where the football community is ignoring it and, in turn, refuse to do anything about it.
Therefore, by listening and appreciating the voice and opinions of those who have been affected the most, incorporating their ideas for changes and understanding the hurt of their personal experiences. This would be valuable for both Football executives and social media leaders in order to provide serious changes online.
Is there an opportunity here for a positive change?
As mentioned, racism exists extensively throughout our society. However, social media has had positive moments in allowing fans to understand the problem of racism. Players are receiving more and more support and the Black Lives Matter movement is gaining traction and it has to be only a matter of time before significant changes are made to protect our players both on and off of the pitch.
The FA deserves credit with its efforts in raising awareness on the pitch. Given its decision to promote the Black Lives Matter campaign. By printing the movements logo onto the players shirts and taking the knee before games, the FA have been doing more on the pitch but a lot more can be done off the pitch to ensure black players and staff are protected from racist abuse.
The efforts of Ian Wright, Zaha and many others are bringing awareness to the extreme issue of racism. The FA has begun to do a lot more to support and protect black and players of ethnic minorities from racist abuse. Bringing awareness to the problem is a start but it is time that there is a change at the top to reflect the diversity within our sport and our society.
The racism towards Zaha has since led to the abuser recently being arrested and the response to racism aimed at Paul Pogba led Twitter to make this statement:
"We're fully aware of, and share, the concerns surrounding online racist abuse towards certain footballers in the UK over recent days. We strongly condemn this unacceptable behaviour… We maintain a dialogue with both the PFA (Professional Footballers Association) and Kick it Out and are committed to working together to address abusive online and racist behaviour across the industry."
A promising statement from Twitter to protect football players and reduce the number of hate messages. The response to racism on social media has been positive but only time will tell as to whether significant change will be made to ensure players feel safe not just on the pitch, but off as well.
The precedent of exposing the racists that abuse us!!!!!! https://t.co/IuYhDz3UvZ

— Ian Wright (@IanWright0) July 12, 2020
We hope you enjoyed the article 'How Social Media is at the Heart of Racism within Football.' What can be done within social media to combat racism? Let us know!
Read more on Racism in sport here: