Why Racism in Football is Worse Now Than Ever Before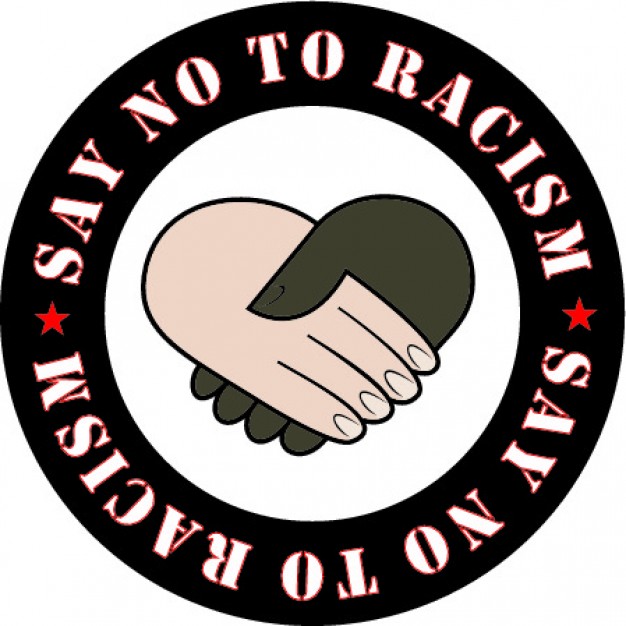 The rise of racism in football is due to the governing bodies inability to stamp it out.
Why Racism in Football is Worse Now Than Ever Before
The footballing industry has had a shameful history in regard to dealing with racism. The problem has become much more noticeable now than ever before. Being white myself, I understand that I must to do more to challenge football's governing bodies in relation to their response to handling racism. From monkey chants, which have been aimed at Inter Milan's Romelu Lukaku to Bulgarian fans racially abusing England players. With that in mind, it is worth analysing how FIFA, UEFA and many more footballing institutions are addressing this crisis and why they need to be doing so much more to stop it from existing in a game that so many of us love.
Although racism has existed within football for decades, this current season has been a prime example of so many cases that have often been ignored or excused by the industry, often to protect clubs or players from extensive punishment. The footballing world has often turned a blind eye to racism and wrongfully allowed too many people to get away with it. 
What is the problem?
The problem within football is that so many fans and players are being able to make racist remarks and often dehumanise players of colour; a problem that is so prevalent within our society beyond football without facing serious repercussions. 
The fact that footballing entities such as UEFA and FIFA choose not to offer major punishments such as lifetime bans for fans and career threatening penalties, makes me question their stances on the matter. Despite the fact that they have the power and position to crunch down on racism in football. Their inability to do this has enabled racism to become even more evident within our sport. Fans and players are being exempt from significant punishment and have been protected by governing bodies and it is about time this came to an end.
Samuel Eto'o on racism in football:

🗣 "If players of colour say "we won't play, and go through with it", then many people will lose money. And when you touch someone's wallet, I can tell you they will find solutions." pic.twitter.com/AClshVAiEf

— Football Tweet (@Football__Tweet) June 21, 2020
Recent examples of racism within football
To highlight the problem football has with racism; the 2020 European Championship Qualifier between England and Bulgaria highlighted the rampant nature of this injustice as Raheem Sterling and Callum Hudson-Odoi were targeted by Bulgarian fans.
In response, UEFA imposed a £65,000 fine and two games to be played behind closed doors. A punishment that the 'Kick It Out' campaign suggested was 'disheartening, but not surprising' as Bulgaria and many other international sides fans have had a history of racism and racist fans whilst receiving continuously similar sanctions as a result. 
In addition, the case with Leeds' goalkeeper Kiko Casilla on the 28th September 2019, when he racially abused Charlton Athletic's Jonathan Leko. This saw the Spanish 'keeper face an 8 game match ban by the EFL, the same 8 match ban that Luis Suarez received by the FA for the exact same act 9 years ago against Manchester United's Patrice Evra. 
Footballing bodies seem to refuse to up the punishments for racism despite the fact that cases are increasing. New examples of racism seem to present themselves almost every week within football. Despite suggesting they are against racism, UEFA and FIFA refuse to provide stricter penalties to stop people from being racist.
The nature of these fines seem incredibly lenient, especially when comparing them to other fines that had been dished out by UEFA or other governing bodies. This comes as a result of when the Turkish outfit Besiktas were fined back in 2018 £30,000 for a cat entering the field of play. If this type of incident warrants a fine this significant, then evidence of racism must warrant a much higher fine. 
Football's problem with understanding the full extent of racism
Not all cases of racism even face justifiable sanctions, FC Porto's Moussa Marega was racially abused and had chairs thrown at him by opposition fans simply for the colour of skin. The fans of Vitória Guimarães threw chairs at the striker, resulting in him walking off of the pitch. The governing body in Portugal only felt it necessary to fine the club €714.
However, the club were then fined €4,000 for bringing flares into the ground for the very same match. How it is possible that racism has been deemed not as significant as bringing flares into the ground. Even just this season, it has highlighted a racial injustice against players of ethnic minorities and very little is being done to stop this in the future, whilst insignificant penalties are being presented. This highlights that fans are less likely to bring flares to games in the future than to be racist to players on the pitch.
Footballing bodies have constantly expressed their support for anti-racism in the sport but have failed to provide reasonable punishments for those who are found to be racist. The sport has no doubt had a problem in dealing with the crisis and until now has been somewhat complicit with the problem by not doing their bit to bring an end to the problem.
Aston Villa & Sheffield United players taking a knee when the whistle blows. Well done! 👏 #AVLSHU #PremierLeague pic.twitter.com/B45mCsUxzd

— Sky Sports 🇻 (@Sky5Sports) June 17, 2020
How can the industry do more to stop racism in football?
So fines and suspensions have already been criticised, but these forms of punishments must become much more serious if they are to have any significant effect in the future. The Luis Suarez 2011 ban was a starting point, but to continue handing out the same punishments is not good enough. As this crisis continues, harsher consequences need to be dished out. Whether this is through longer suspensions or bigger fines. Racism in football needs to be addressed much more seriously than how it is at the moment, if it is to really be kicked out of our sport.
Football must start to work with its players, victims of racism and players who can influence the decline in the crisis. The Black Lives Matter movement is growing stronger and stronger. As a result, more and more players are rightfully making a stand, using their position to support the movement.
So if we are to see an end to racism in football, the governing bodies need to do much more to offer their support. Yes, in recent weeks the FA has shown its support by using the movements name to be printed on the backs of players shirts and to allow all players to take a knee before games. The FA needs to do much more off the pitch and that starts by working with the players and with campaigns such as the Kick It Out campaign to orchestrate an effective strategy to truly tackle this crisis that has wrongfully been swept under a rug for too many years.
Does the problem that football faces stem from its senior governors?
Undoubtedly. Football as a whole has a major problem when supporting or encouraging black or people of ethnic minorities to take on senior positions within the sport. At the moment, out of the 92 English Professional teams there are currently less than five BAME managers, with zero in the FA's hierarchy. When addressing incidents of racism, it is difficult to understand the need to punish fans and players when its hierarchy are all of the same race and fail to understand the extent of racism within our society and sport. There needs to be some balance within the senior positions to be able to rightfully address the ongoing crisis that football has failed to address.
Raheem Sterling has led by example to challenge the lack of black managers and black people in positions of power. He uses the examples of Sol Campbell and Ashley Cole who have either had to start their managerial careers at the lower ranks of English football or have struggled to get working opportunities. Especially in comparison to Frank Lampard and Steven Gerrard who were able to walk straight into managerial positions at the top end of British football.
He questions the governing body by asking how 'over a third of Premier League players are black but we are not represented by the hierarchy'. The last few weeks have made us all question our attempts to end racism and due to the efforts for players like Sterling, it is time that the FA realise their wrongdoings in the way of racial inequality and listen to the criticism to improve its efforts to end racism within football. 
The footballing world has to learn and grow from its mistakes when addressing racism, to welcome a wider range people of ethnic minorities into hierarchical positions within football. Also to make a statement with those who have been racist, to not just state that they are against racism but to back it up with greater fines and bans. The only way football can improve is by having a diverse and racially equal hierarchy. To be able to stamp racism and discrimination out of football for once and for all.
We hope you enjoyed the article 'Why Racism in Football is Worse Now Than Ever Before.' What do the governing bodies need to do in football to help stamp out racism? Let us know!
Read more on football here: