England's Centre Backs: A New Approach?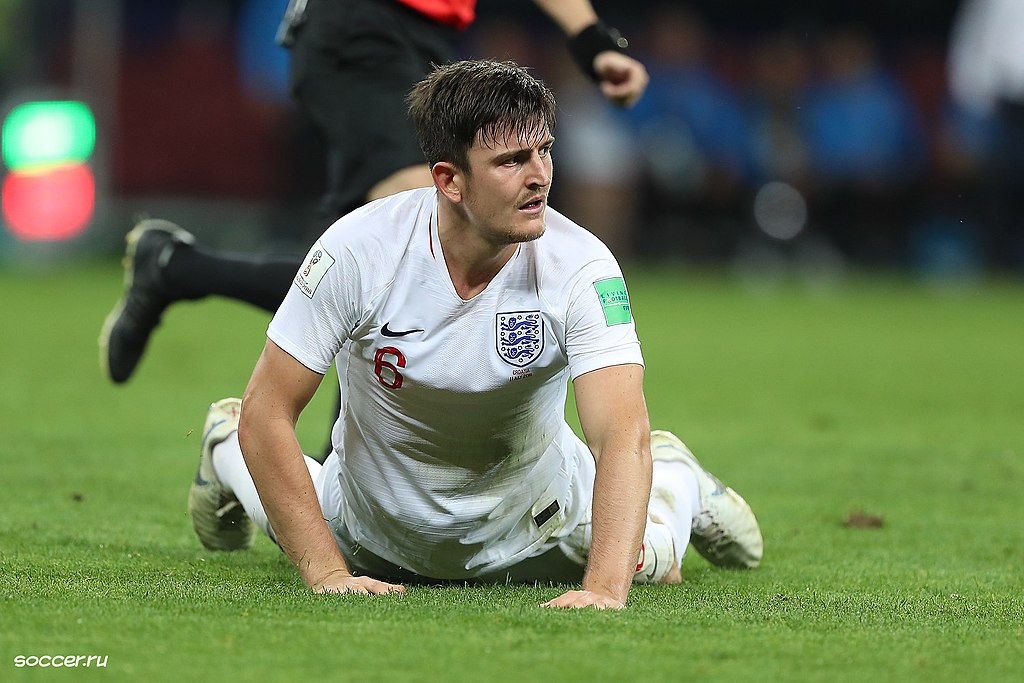 What makes a top defensive partnership?
England's Centre Backs: A New Approach?
In the past, England haven't had a settled defence, but there might be a way to improve the understanding within the unit.
At every international break, form and fitness and current popularity mean that England's central defensive partnership goes through a Doctor Who-like regeneration. The ever-changing cast of John Stones, Harry Maguire and Joe Gomez have all spent time as someone who every fan would have in their team, with another alongside them, but none have kept their place without scrutiny.
With options like Michael Keane, Lewis Dunk and Tyrone Mings also knocking on the ever-knocked-on door of Gareth Southgate's office, the centre of the defence is one of the most difficult selection dilemmas.
You can only take four of these England centre-backs to #EURO2020 🏴󠁧󠁢󠁥󠁮󠁧󠁿

👤 John Stones
👤 Joe Gomez
👤 James Tarkowski
👤 Michael Keane
👤 Harry Maguire
👤 Lewis Dunk
👤 Fikayo Tomori
👤 Tyrone Mings

Who are you going for? 🤔 pic.twitter.com/ZShtO4OauV

— Goal (@goal) February 3, 2020
Does any part of a team rely more on a sound understanding between players than a strong central defence? Knowing when the guy next to you is going to press forward, go for a header or go wide to cover a full-back position is as important as knowing where the ball is on the pitch, and what your partner does informs every decision you make. While one defender goes up for an aerial duel with a striker, the other drops back to cover the potential flick on. When one defender follows the striker as they drift wide, the other swings around to keep closed the potential chasm that can open up.
International central defensive combinations rarely get enough consistent game-time together to foster the telepathic understanding required to form an imperious barrier, with national teams normally only playing together a couple of times every few months, with form and fitness meaning that the team cannot remain unchanged. I've been wondering recently whether a pair of domestic teammates – centre backs that don't play on the same team only once every blue moon and only against Kosovo and Malta – might make for a better option at the heart of England's back 4, even if they aren't the very best individual defenders England has to offer.
Ben Mee and James Tarkowski of Burnley have only two caps between them (both handed out to the latter in 2018), but have been the first-choice pairing for Sean Dyche for the last three seasons. In that time, Burnley have been one of the best defences in the league, keeping the second highest number of clean sheets in the league in the season just finished. In 2017-18, Burnley finished 7th in the Premier League, with the 6th fewest goals conceded. No team above them was regularly playing with two English central defenders.
Going into the 2018 World Cup, England's defensive selection was not clear-cut. Southgate ended up going for a back three with Kyle Walker in an unfamiliar centre back role. England only kept one clean sheet in 7 games at the tournament, conceding against Tunisia and Panama in the group stage. It is, of course, impossible to say whether Mee and Tarkowski would have performed any better, but there is reason to think there are benefits to playing together every week.
2. From Harry's head to John's toes: the unique roles of Gareth Southgate's back three explained – https://t.co/939ZGH92u2

• The Brains
• The Brawn
• The Break-in-case-of-emergency pic.twitter.com/PGe8HzBoPH

— Squawka Football (@Squawka) July 9, 2018
Playing together more often surely only increases your ability to predict what your partner will do in any given scenario, allowing for more informed decision-making. The interpersonal relationship that will also have grown over time allows for a more supporting environment and creates chances for feedback between two people who are probably comfortable in each other's company and comfortable in telling the other person what they could improve. They are also more likely to know each other's strengths and weaknesses more intimately, knowing without communicating at all which defender is more likely to win any given aerial battle or foot race against a striker.
In years gone by some incredible defensive partnerships at club level have been overlooked by England managers.
Gary Pallister and Steve Bruce's times at Manchester United overlapped between the years of 1989 and 1996, and the pair was the first choice pairing for the majority of that time. In the 4 seasons between 1991-92 and 1994-95, the Red Devils conceded the fewest goals in the top flight on three occasions, coming 4th by the same measure in the other season. They lifted two league titles in these 4 years, coming 2nd in the other two years. They were, without doubt, the dominant defensive partnership at the time, and both were English.
Up there with Pallister and Bruce. https://t.co/WLPZylAMxf

— Keith Topley (@KeithTopley) July 31, 2020
Around the same time, Tony Adams and Steve Bould were Arsenal's primary duo, and posted a similarly impressive record. In 1990-91, George Graham's side conceded only 18 goals in the First Division, leading the team to the title. They were the 2nd tightest defence in 1992-93, despite finishing 10th, and conceded the fewest in 1993-94.
England had two of the top defensive partnerships in the world at the time, but never thought to take those partnerships to the international stage. Steve Bruce finished his career uncapped at senior level, while Bould was handed only two England appearances. Adams played 66 times for England while Pallister got 22 caps. With brilliant defenders like Des Walker and Terry Butcher also around, there was plenty of competition to be in the England defence, but these pairs, who were the best and most consistent defensive pairings in the country at the time, were never given the chance to be the core of the England defence. They could never bring their understanding and relationship to the international stage.
The next two defenders find themselves in company with people they are rarely compared to. Roger Johnson and Scott Dann starred for two seasons for Birmingham City, both being brought in as they were promoted into the Premier League, and they were a revelation under Alex McLeish. The Blues shocked everyone by finishing 9th in the first season with the 15th most potent attack in the league, with Johnson and Dann making up the 9th most stingy defence in the Premier League in that season. The following year saw Birmingham get relegated once more, but it was not Johnson and Dann who failed to play their part. The worst attack in the division came within one point of survival thanks to a defence that conceded fewer goals than 5 teams above them. A League Cup win solidified this pairing's reputation, leading to them both surviving the Blues' relegation, as Johnson moved to Wolves, and Dann went to Blackburn.
Roger Johnson and Scott Dann in their Birmingham pomp would have improved any CL side this season

— Duncan Alexander (@oilysailor) May 2, 2018
At the 2010 World Cup (a tournament that crowned a team with Carles Puyol and Gerard Piqué in their back 4, who were club team mates), England played three different defensive pairings in the three group games, coming 2nd to the USA, before Matthew Upson and John Terry conceded 4 as England crashed out to Germany. Hindsight is famously clear, but going to a tournament unable to name a settled defensive duo was a recipe for disaster, and the kitchen of South Africa, chefs Thomas Müller and Miroslav Klose followed the recipe to the letter.
While Ben Mee and James Tarkowski are far from England's best two defenders, defensive technical acumen is not always the defining factor of a rear guard's success. The ability to delegate roles without any communication and to predict exactly what the player next to you will do in any situation is essential, and this will not come with the current revolving door of St. George's Park. This might not be the solution to all of Southgate's defensive issues, but a method not tried in living memory surely can't be written off.
We hope you enjoyed this article 'England's Centre Backs: A New Approach?'. Who do you think should be England's starting centre backs? Let us know!
Read more on football here: