The best XI to ever play under Jose Mourinho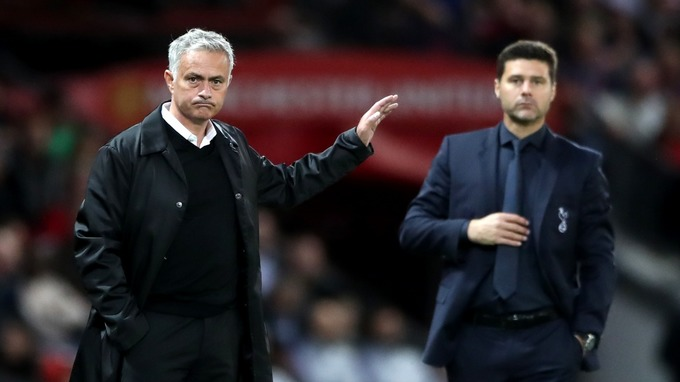 Which Players Make The Man Who Has Won Everything's All-Time Best XI
The best XI to ever play under Jose Mourinho
Jose Mourinho has won everything, ranging from Premier League titles, La Liga trophies, the Champions League as well as domestic cups in Italy, England and Spain. The Portuguese manager has had an illustrious career spanning over 20 years. In the meantime he has managed some Europe's most elite clubs that include Porto, Chelsea, Inter Milan, Real Madrid and Manchester United.
With this, it means that he has managed (or tried to *Mario Balotelli*) some of the greatest players to have graced the game. Making any attempt to make a list of his greatest XI very difficult without there being too many arguments.
José Mourinho has won a trophy on average every 34.8 games during his managerial career.

Born winner. pic.twitter.com/ZTrKLFB2u3

— Squawka Football (@Squawka) May 27, 2016
Whilst at the moment, Mourinho is currently serving as head coach at Tottenham with the aim of turning them into a competitive team at the top of the Premier League, and, well given his history. He very rarely fails, having turned some of his former teams into powerhouses of both domestic and continental football.
With that in mind, let's look through the past and present to pick out Jose's best starting eleven:
Goalkeeper- Julio Cesar
Already a decision that will cause for a heated debate. The Brazilian 'keeper was vital in Inter Milan's treble winning season in 2010. Whilst Mourinho himself as suggested that Petr Cech is the best, who was sensational under the Portuguese manager as Chelsea broke the Premier League record for the least goals ever to be conceded in a league season. However personally it is hard to shy away from Julio Cesar for this position. A player who had an incredible relationship with the manager both on and off of the pitch, and it showed in his performances.
Cesar declared the Semi-Final of the Champions League in 2010 against Barcelona as "career defining" as he came out on top against an incredible Lionel Messi. He then went on to match those performances in the final against Bayern Munich, leading Mourinho to his second Champions League title. His years under Mourinho made him the best goalkeeper in the world, a status that he struggled to maintain after Jose's departure from the club.
Despite Cech being a great 'keeper and having an unbelievable career, it is for what Cesar managed to achieve under the Portuguese manager that edges to decision when putting together this list for me.
Jose Mourinho was more than just a manager for Julio Cesar at @Inter_en. ✊ pic.twitter.com/Im4VaLoFHa

— Goal (@goal) November 11, 2017
Right Back- Maicon
Another Brazilian to make this list, Maicon is another name from Mourinho's treble winning side of 2010. In his prime, Maicon was an exciting full back who added nothing but quality to any attacking outfit with his pace and ability to run with the ball.
Sadly, most people will remember him now for *that* Champions League tie against Tottenham that saw him leave with nightmares about Gareth Bale.
However, like many others, Maicon was essential to Inter Milan's success and Mourinho relied on him heavily for what he brought to the team both defensively, but offensively as well. A player that faces little comparison throughout all former and current Mourinho teams.
Centre Back- Ricardo Carvalho
Carvalho went on to play under Mourinho at Porto, Chelsea and Real Madrid. Showing how valuable he was as a centre half in every step of Jose's successes as a manager. Mourinho loved him and simply would not look elsewhere when signing a no-nonsense defender. The two seemed to have an inseparable relationship.
In recent years, arguments could be made that Sergio Ramos deserves a mention on this list, but I would argue that the Spaniard reached his peak after Mourinho left Real Madrid. Whilst Lucio at Inter was also a strong candidate for this list, Pepe also demanded respect during his 10 years at the Madrid club.
Despite those names, Carvalho was a rock at the back, a player that won a Champions League, two Premier League's, two Portuguese Primeira Liga's, a La Liga and an FA Cup.
Carvalho on Mourinho's '3-year cycle': "That's what people say. I played 7 years under him and I didn't get bored." pic.twitter.com/iIgoOfP1Z2

— Deji Faremi (@deejayfaremi) May 11, 2016
Centre Back- John Terry
When you think about Mourinho's two spells at Chelsea, it is hard to not think about John Terry. A player who spent 19 years at the club and is Chelsea through-and-through.
The English centre half went on to give Mourinho's Chelsea side the best ever defense record in Premier League history- conceding just 15 goals in 38 games. It would had been crazy to have one half of that record breaking central defense without the other and with that John Terry deserves to be in this squad alongside his former teammate Ricardo Carvalho. Mourinho created one of the greatest defensive partnerships both in Premier League history but also of all time and that deserves serious recognition when making his all-time best XI.
Having been captain of one of the greatest Premier League sides of all time, his time with Mourinho will be remembered fondly by Chelsea fans and with great respect from Premier League fans in recent years. A legendary captain who led the club to Premier League titles in both of Mourinho's spells at the club.
John Terry on José Mourinho

🗣️ "Were we the best in the world? Probably not. But he made you feel like you were. That was José. He's the best I've ever worked with, and the reason I wanted to be a coach."

🤝 #WorldFriendshipDay pic.twitter.com/JqFqVN87B3

— The Coaches' Voice (@CoachesVoice) July 30, 2020
Left Back- Marcelo
A position where many names could be offered. Chivu at Inter Milan, Valente at Porto or even as the man himself suggested: William Gallas at Chelsea.
But for me, I have gone with the Brazilian wing-back who has been with Real Madrid for 13 years. A player who has played over 350 games for the club, not many can say they have played that often for best club in Champions League history.
Under Mourinho, Marcelo developed into the best left-back in the world. Showcasing both his defensive abilities and his attacking support. Not many compare to Marcelo during Mourinho's 20 years in management.
Central Midfield- Claude Makelele
Claude Makelele- a hard-hitting, no-nonsense central midfielder means that players such as Michael Essien, Deco and Wesley Sneijder all miss out on being in this list.
The little Frenchman was the defensive midfielder of Mourinho's dreams. A player who wouldn't beat around the bush but would let his opponents know he was there. Remembered fondly by Chelsea fans for his stance on stopping Ronaldinho, he will always be remembered as an old fashioned but classy central midfielder.
During the ongoing Amazon Documentary 'All or Nothing', Mourinho stated that Tottenham would never win anything by being 'good guys' and, well Makelele is the perfect example of someone who was 'nasty' on the pitch. Now it is very clear to see why the former Chelsea manager loved him so much.
Central Midfield- Frank Lampard
Adding to the list of former Chelsea players to make this list, it is no surprise that Lampard features.
No player seemed to have as much success as 'Super Frank' did under Mourinho. Whilst the Portuguese manager has had many great midfielders, the importance of Lampard and his goals contribution under Mourinho at Chelsea was vital to their back-to-back Premier League titles in 2005 and 2006.
His importance to the Chelsea team under Mourinho can sometimes be lost but given his influence on the team, much of the credit deserves to go to the once proclaimed 'Special One' as he has been applauded for making Lampard 'a better player than what I was at the time'. A better player, so much so that he was to be described as 'the best midfielder in the world'- back in 2006.
Right Wing- Cristiano Ronaldo
For Ronaldo, it was not so much a matter of whether he would make the team but as much as to where to play him. It is with no surprise at all that the 5-time Ballon D'or winner makes this list. A player that has been unbelievable under every manager he has played for and for every club he has been apart of.
The pair won the La Liga together and it is really more of a surprise that they did not win more together during Mourinho's 3 year tenure at the club. In Mourinho's first two seasons at the club, Ronaldo bagged 46 and 34 goals respectively, unprecedented figures.
In return, when asked about Mourinho, Ronaldo stated that "he would go into great detail… for me I would put him at the top" when asked about the best manager he has ever played for. It comes as massive credit that he would suggest Mourinho as being the best manager he had ever played under. An unbelievable compliment given the long list of world class managers he has played for. Whilst in return, Ronaldo has been one of, if not, the greatest player of the last decade, the pair seemed like the perfect duo before Mourinho's sacking in 2013.
Left Wing- Eden Hazard
The Belgian winger was in inspired form under Mourinho- winning the PFA Player of the Year award in 2015 off of the back of a sensational season in the Premier League. Hazard produced one of the best individual campaigns that the Premier League has seen in recent times whilst under Mourinho, having reached double figures for both goals and assists, very few could compare to him given what he offered to that team.
Hazard had moments of inconsistency throughout his Chelsea career, even towards the back-end of Mourinho's return to the club. But, it was also during Mourinho's second stint as Chelsea boss, that he was by far the stand out player of that side and without doubt makes it into this team.
Eden Hazard says he wants to work under Jose Mourinho again – "Best coach imaginable" when team is winning.

Hazard adds that he regrets not playing under Mourinho anymore. https://t.co/z4xDOY8eBb #cfc #mufc pic.twitter.com/XHWzQ5OtKJ

— Sport Witness (@Sport_Witness) October 13, 2018
Striker- Samuel Eto'o
Eto'o was electric under Mourinho, having come in as part of  a swap deal for Zlatan Ibrahimovic from Barcelona, the striker scored crucial goals to help Inter win the treble whilst also forming one of the most deadly striking partnerships with Diego Milito during his time at the club.
Sadly, he would go on to do little with his career after Mourinho's departure, which adds value to how good he was during Mourinho's time as manager at the club.
A tough choice amongst some of the greatest strikers in recent times. Ibrahimovic, Milito, Benzema, Diego Costa and Harry Kane. Many will argue that any one of these names deserve to be in this list, but it is through his form at Inter Milan for me that places him in this list.
Striker- Didier Drogba
Drogba had an unbelievable spell under Mourinho at Chelsea. Having reportedly cried when the manager announced that he would be leaving the club, they were an iconic duo of English football in the 2000's. Mourinho helped elevate Drogba's game and it was clear to see, he became one of the most deadly finishers in Premier League history, having scored 100 goals for the blues in little over 200 appearances for the club, with that, it is no surprise that he makes the list.
Together, the pair went on to win 2 Premier League titles alongside an FA Cup and League Cups. Since Drogba's departure, the club has gone through a period of  'cursed strikers', with very few being able to replicate his form upfront for the blues. By far and away the best striker to have ever played under Mourinho.
So many names that had a good case for being in this list that missed out. From Kaka to Mesut Ozil to Javier Zanetti to even Paul Pogba. Given his successes earlier on in his career, maybe it is no surprise that very little mention of Man United and Tottenham players feature in this list. However there's still a chance for that to change though… right Spurs fans?!
José Mourinho:

🗣️ "In 2004, Roman Abramovich told me he had money to bring Ronaldinho to Chelsea if I wanted to… I said no. Bring me Didier Drogba." pic.twitter.com/99VPhYyVob

— Football Tweet (@Football__Tweet) April 11, 2020
We hope you enjoyed 'the Best XI to Ever Play Under Jose Mourinho'. Who do you think should had made the cut? Did I miss anyone out that needed to be in this starting XI. Let me know!
If you Enjoyed this, here is more on Jose Mourinho: