Muhammad Ali vs Joe Frazier: Ring Rivals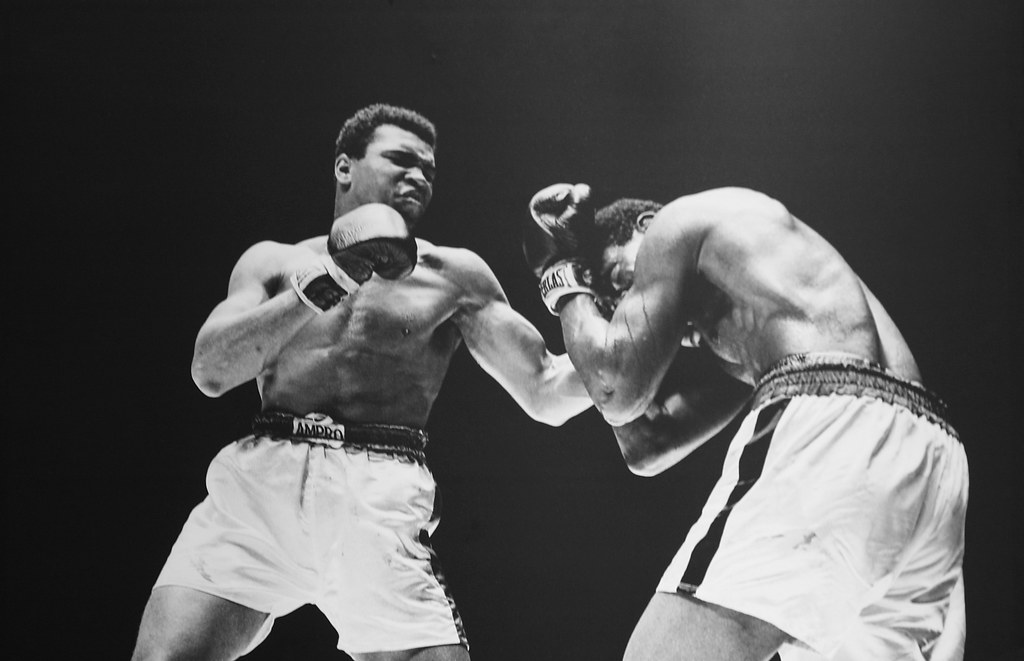 The fight of the Century
From Madison Square Garden New York, to Quezon City, their duels were Box-Office Gold. They clashed three times in four years during the early 1970's. Muhammad Ali vs Joe Frazier was a true clash of the titans.
Over the course of forty-one incendiary rounds of Boxing, irreparable mental and physical punishment was meted out to one another. Their third and final encounter is regarded by many to be the finest Heavyweight Title Fight in Boxing History.
Previous meetings had yielded one victory apiece, and the public appetite for a 'decider' was satisfied on 1 October 1975. The Philippines played host to the commercially packaged 'Thriller-in-Manilla', which unravelled amid the political toxicity symbolic of the era. To facilitate a Global TV audience, the fight was scheduled to commence at 10am Local Time.
Throughout an illustrious career Muhammad Ali recognised the importance of Media manipulation in promoting his product. This tactic was adopted in the lead-up to this bout. It was noticeable however, that the vitriol aimed at opponent Joe Frazier, packed an unsavoury punch. Frazier for his part, elected to intensify his training schedule away from the public gaze.
In regaining the Title in August 1974, Ali had out-smarted opponent George Foreman chiefly by adopting a defence-based counter-attacking strategy. In Manilla he opted to take the fight to Frazier, trading blows in the centre of the ring with noticeable early success. Frazier two years his junior, struggled to land his trademark left-hook as the opening Rounds slipped by. As Ali began to tire, Local Referee Carlos Padilla had occasion to caution the Champ for repeated 'holding', momentarily upsetting Ali's rhythm. Momentum began to shift as the Challenger connected with cutting regularity.
After fourteen brutal Rounds, Eddie Futch (Frazier's legendary Manager) called a halt to proceedings. Severe swelling under the right eye had acutely impaired the Challengers vision, necessitating his withdrawal. Ali collapsed with exhaustion moments later.
In a contest 'too-close-to-call', conjecture is all that remains. The Fight is recognised as the last hurrah in the careers of two iconic Champions.
Tragically that proved not to be the case.
We hope you enjoyed this article "Muhammad Ali vs Joe Frazier: Ring Rivals". Do you remember this golden era of boxing? Let us know!
Read more on boxing here: