Josh Taylor vs Jose Carlos Ramirez: Preview and Predictions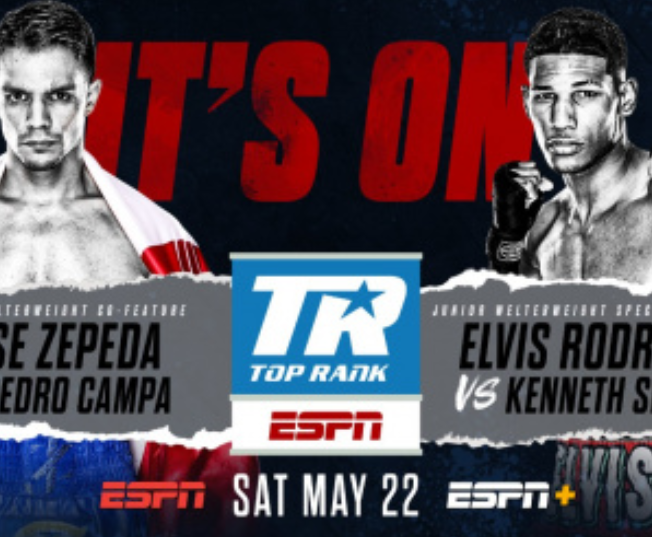 Josh Taylor vs Jose Carlos Ramirez
In what will surely be a monumental clash, Josh Taylor vs Jose Carlos Ramirez will square off in a world title unification bout on May 22nd in Las Vegas.
The two are both coming off lockdown victories. Taylor dealt with Apinun Khongsong in one round, while Ramirez outworked the experienced Viktor Postol over 12.
They're always great entertainment value, providing us with a slew of explosive bouts through their respective careers.
They also bring a nice blend of styles which should make for a fascinating encounter. Ramirez brings no nonsense brawling to the table, while Taylor will most likely want to outbox his foe.
Nonetheless, let's take a closer look at each fighter.
Josh Taylor
Now a household name in boxing, Taylor has been on an absolute tear ever since annihilating Ohara Davies in 2017.
Ramirez is an interesting opponent for him, as Taylor tends to mimic his opposite number's tempo in the ring. Watching him keep up with the American's breakneck pace will be quite a sight if he goes this route.
While the Tartan Tornado is no stranger to a slugfest, employing this tactic for 12 rounds against an opponent like Ramirez doesn't seem very sensible. He has the head movement and underrated power, but there are certainly safer alternatives.
He needs to stay active whenever possible and gain Ramirez's his respect early on. Ramirez has a deceptive reach advantage over Taylor, but without the superior jab to back it up. With careful use of footwork, Josh should be able to land straight shots effectively and escape the pocket when necessary.
One of his strongest assets is his body punching. While risky, working Ramirez's body would also be a strong tactic in this fight to deplete his energy. Ramirez's aggressive inside-fighting style will be massively hindered with the air driven out of his lungs.
While Taylor has the better resume of the duo, this is still probably his toughest fight to date. He'll need to time his counterpunches carefully and make immaculate use of his footwork to be successful here.
He's the more technically sound of the two, he just needs to avoid being bullied or smothered in a corner, where Ramirez excels.
Jose Carlos Ramirez
It's easy to go into this thinking Taylor has the reach advantage over Ramirez, but it's not the case. This weighs in the American's favour by three inches.
Straight shots aren't Ramirez's forte, but ugly, close up brawling certainly is. With a longer reach than Taylor, it'll be much easier for him to come inside on him. He has seemingly limitless stamina and is very physically strong, so Taylor will do well to keep him away for 12 rounds.
As well as his opponent, Ramirez has shown displays of monstrous body punching. He switches his attacks well, moving from head to body very fluidly. He especially loves the liver shot, as does Taylor.
Ramirez's lead hook in general is bad news for his opponents. He throws it seemingly every chance he gets – it's sometimes inaccurate, but law of averages dictates that he'll land it eventually. He'll have to be somewhat more conservative with it in this fight though, as Taylor is excellent at counter punching.
Ramirez favours brawling, but Taylor is no lame duck in the pocket. He has one punch power, while Ramirez generally depends on violent flurries to finish his opponents off. This being said, Ramirez is the larger man, although the difference appears to be negligible.
Ramirez has a very tough chin, having only been down once over a 28-fight professional career. He can over-rely on it at times, at the cost of a tight guard and swift head movement.
Against Postol, he took a lot of unnecessary shots to the head. He was able to negate this by fighting at a higher work rate, but when battling a younger, fresher foe, this will be less effective.
Taylor's power is deceptive and Ramirez will need to be wary of this. He's faced powerful punchers before, but none of the Tartan Tornado's quality.
A fearless fighter with a strong inside game, Ramirez will make this fight extremely difficult for Josh. If he can time his shots and stay alert to Taylor's sneaky footwork, he may well win this one.
The Verdict
This is a close fight to call. Both fighters bring elements to the table that will upset their opponent. Taylor will not thrive on the backfoot, while Ramirez could lose a wide decision if he gives Josh too much space to work in.
However, personally, I think all the signs point towards a points victory for Josh Taylor. Ramirez is a brawler and Taylor generally deals with this style of fighter quite effectively. Ivan Baranchyk is a similar, if less refined fighter to Ramirez and Taylor was able to deal with him comfortably.
The fight will take place in the USA, so it's important to keep the home advantage in mind. Taylor will need a convincing performance to pick up a victory if it goes the distance (which it's likely to).
Despite this, he's quicker than Ramirez and has the laser-focus to avoid being caught off-guard during one of the American's elongated bouts of pressure.
Therefore, I believe Taylor will pick off the Jaguar more and more as the fight progresses, leading to a classy victory for the Scot. A combination of superior technical ability and footwork should win the day for him.
Josh Taylor vs Jose Carlos Ramirez: Date
The fight night will begin on Saturday, May 22
Josh Taylor vs Jose Carlos Ramirez: Time
10 p.m. ET / 7 p.m. PT.
Josh Taylor vs Jose Carlos Ramirez: Where
The fight will be held at the MGM Grand in Las Vegas, Nevada, USA.
Josh Taylor vs Jose Carlos Ramirez: How to watch
Fans stateside will be able to watch to watch the fight on ESPN. For fans in the UK, coverage will be via FITE TV.
We hope you enjoyed the article 'Josh Taylor vs Jose Carlos Ramirez: Preview and Predictions.' Who do you think will win? Let us know!
Read more on boxing here: