Influential Women in the Business Side of Boxing: Part 3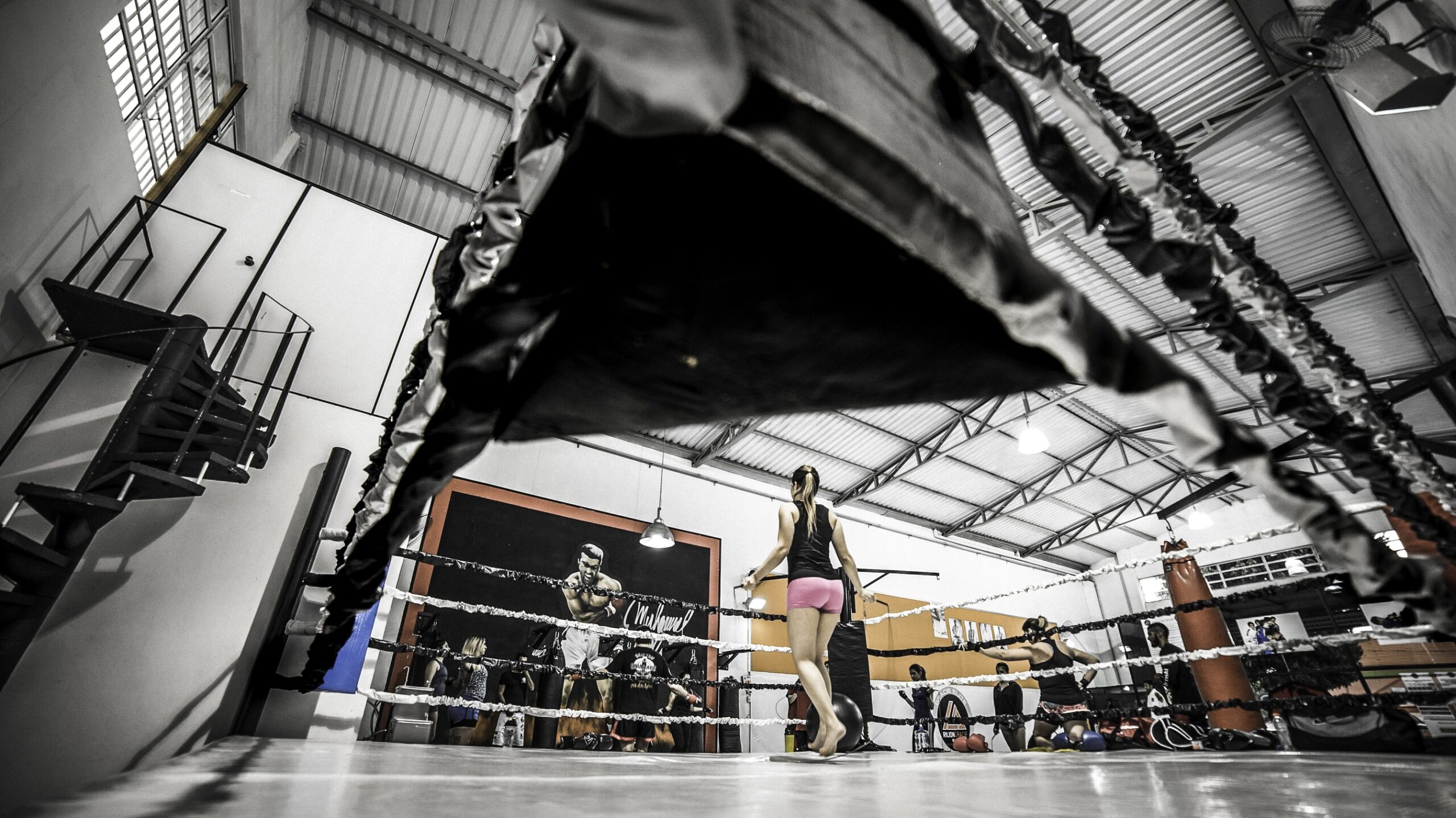 Influential Women in the Business Side of Boxing: Part 3
"Machiavelli taught me it was better to be feared than loved, because if you are loved they sense you might be weak." These were the words of Don King.
As one of the most notorious boxing promoters of the second half of the 20th century, Don King promoted the biggest names in the sport, including Muhammad Ali, Mike Tyson and Julio Cesar Chavez.
His words epitomise the visceral nature of the stereotypical masculine aggression that dominates the sport of boxing and has for a long time.
Another influential promotional company in the 'Don King era' was Main Events, and they are still a prominent promotional outfit today.
The company is overwhelmingly female dominated, at one point only having one male employee, and is led by Kathy Duva, who has been rubbing shoulders with promotional giants such as Don King and Bob Arum for decades.
Jolene Mizzone, who is the matchmaker at main events and a notable figure within the company, encapsulated Kathy's character simply by saying, "Kathy will screw herself before she screws anyone else."
Such a contrasting, but equally successful, approach to the boxing business from the typical male aggression suggests perhaps boxing is a more complex business than that for which it is given credit.
In this series I'll be exploring the women who for years have been influencing the business side of boxing where the real power and money lies, from women in management or promotional roles, to women in the media.
Part 3: What motivates these women to want to navigate a male dominated industry?
As with anything in life, finding a solution to a problem, which women in the boxing business have, requires motivation.
When I asked all the women I interviewed what their motivation was to keep going in boxing, there was one resounding reply: the people.
Kathy came to this realisation shortly after the death of her husband, Dan, as she explained, "I was taking time away trying to manage my children and figure out what I was going to do with my life. I found myself getting more involved in their school and going to the PTA (parent teacher association) meetings and it was just so deathly boring."
"I couldn't believe it, people having a meeting about how they were going to have a bake sale. Not to demean what they do, but all this time and effort to try and raise fifty dollars and I was like 'here's a hundred, I've got to go now.'"
"Once you have been involved in these enormous business deals and dealing with these crazy people, I realised they are what keep me going and I would miss that. So, I think that's probably the thing that makes it most special."
"I've met some of the worst people in the world while in boxing, no doubt, but also some of the very best."
No industry benefits more from eccentric characters and interesting people than the media.
That's why, having come from the media trained world of Premier League football, Kate Abdo is able to appreciate the gold mine of potential interesting interviewees that boxing has to offer.
"The people are one of the blessings of boxing." Kate said, "When you do a football interview, it can be really difficult to showcase a personality, because football players can often speak in more cliched terms and it can be difficult to get something substantial. So, I think what attracts me personally to boxing is the fact that there is a lot of rawness, the characters are very raw and the moments are very real. While winning or losing is a high or a low for any sportsperson, I think in boxing it's much more personal, because you're standing in there alone."
"I just have a real appreciation for those zany characters, because there's a level of showmanship in boxing that's not scripted and it's not over the top, it's just people willing to be very real."
"The boxing world is totally unique." Kate continued, "there's a lot of very different characters and more than anything there are so many great life stories in boxing and that's why there are so many movies about boxing."
As a sport, boxing is often pursued by those who have to do it rather than those who have chosen to do it. Kate admitted she is constantly inspired by the abundance of characters in boxing who have overcome hardship to achieve greatness. "Boxing is a tough sport and you only really get into it if that's your route and that's the path you see to a better life and I've enjoyed being around people who I respect."
For Claudia Trejos, the connection with the fighters she interviews can be more profound than making for an interesting story or a good soundbite, as she illustrated when talking to the Sporting Ferret about one of the biggest moments of her career.
On June 1st  2019, Andy Ruiz Jr knocked out Anthony Joshua on his U.S. debut at Madison Square Gardens, despite being a major underdog.
That night, he was crowned the first ever Mexican heavyweight world champion and simultaneously caused the biggest upset in boxing since 'Buster' Douglas knocked out Mike Tyson. Claudia Trejos was sat ringside covering the fight.
"Even now I'm talking to you and I'm getting goosebumps." Claudia said, "I've known Andy for a long time and I identified with that moment in so many ways, professionally, emotionally and personally."
"As a woman in boxing, doing what I have done for the longest time, I've always been the underdog, I've always been the different one. I remember back fifteen or twenty years ago, where people thought I only knew my shit because maybe my dad or my brothers taught me, when in fact they couldn't care less about boxing or sports for that matter. Andy's story resonated with my own personal experience."
It is undeniable that boxing as an industry is at fault and is in desperate need of allowing women the equal opportunities and respect that men are given.
Fortunately, due to the very nature of the sport, it is littered with gems, which up until now has been enough to keep a select few women coming back and persevering through the hardship, and their input is something for which boxing can be grateful.
How does inequality of the gender in boxing compare to other sports?
From a fighter's perspective, typically the most influential voice in boxing is that of the heavyweight champion of the world.
"I want a body on my record."
These were the words of then heavyweight world champion, Deontay Wilder, before his 2017 rematch with Bermane Stiverne for the WBC heavyweight world title.
When you consider the brutal, physical and potentially fatal nature of boxing, it is perhaps unsurprising, rightly or wrongly, to discover that it is a vastly male dominated sport and even the women who do penetrate that barrier have a very hard time of it.
However, this is not necessarily a boxing problem, but instead, a sports problem in general.
"I think in any sports environment as a female you have to earn your credibility. Men walk into a room and it's assumed they have a right to belong, in a way that's not assumed about women," said Kate Abdo, who has worked for Fox, CNN and Sky Sports, covering both boxing and football.
"For most women they are considered to have a certain appearance that looks good in front of camera, but they can't necessarily hold their own in a conversation with the boys and I think that's still prevalent, even though it's 2020. I think you have to prove that you belong and you can have intelligent conversation around the sport."
Is this unique to boxing? "I don't know if the problem is necessarily more so in fighting than it is in football or any other sport. Most sports are male dominated, so I think it's important from a female perspective, to feel like women can have a voice and be given a role within sports. Not just because they look nice on the side-lines, but because they actually understand the sport and have a valid point of view, and I think that's an important message to send to any young girls."
Kathy Duva, CEO of Main Events promotions took Kate's argument one step further suggesting that this is not just a boxing issue, neither a sports issue, but an issue for women throughout the workplace. "This is a male dominated world, and every woman I know who is in business, and that includes, doctors, lawyers and I know one woman who is a federal court judge, which is a very powerful position in the United States. I've even seen interviews with women who are politicians and heads of corporations, much bigger than anything I do and they've all got the same problems."
"A lot of the time the bias is subconscious and the people who are biased don't even know they are. That's the challenge that every woman who is in any kind of powerful position faces, not just me and not just because of boxing."
Claire Rafferty, former England and Chelsea player, who now works as partnerships sales manager for Chelsea football club, provided insight from a footballing perspective, reiterating this is an issue across multiple sports. "Things are starting to change a little bit in football, as equality improves people are more respectful, so there's less people saying, "my under 5's team could beat this lot" or "get back in the kitchen," you know all the standard stuff you get, I've heard everything."
Claire Rafferty 
Profession – Partnership Sales Manager at Chelsea FC. 
Notable Moments – Former professional footballer for Chelsea, West Ham and England. Two time Women's Super League and FA Cup Winner.
Even at Chelsea, one of the biggest clubs in world football, Claire notices day to day inequalities. "Walking around the stadium here at Stamford bridge, there aren't any women on the legends wall, and we're only just seeing pictures of the women's team around the walls of the pitches. It's even to the extent that the club didn't have a women's sponsorship strategy and they have realised off the back of making one that they don't have a women's brand DNA either, which they have for the men."
"Any big team should have core values, so it's almost like educating them that they don't have it, because it's not a conscious thing when that happens. It's difficult to be really annoyed at anyone, because it's not a malicious thing when we're talking about day to day stuff. It's a slow change but it's better than nothing, I guess."
It appears that for the time being the lyrics of James Brown's 'this is a man's world' ring true in sports at least. However, with the women I have spoken to providing a beacon of light throughout male dominated sports, one can only hope that a new generation of women will be inspired to venture into the business side of sport, boxing in particular, and make a change for good.
We hope you enjoyed the article 'Influential Women in the Business Side of Boxing: Part 3.' That wraps up our three part series covering the world of influential women in the business side of boxing. Please let us know what you thought of it!
Read more on boxing here: