Boxing Fight Camp: The Sport Returns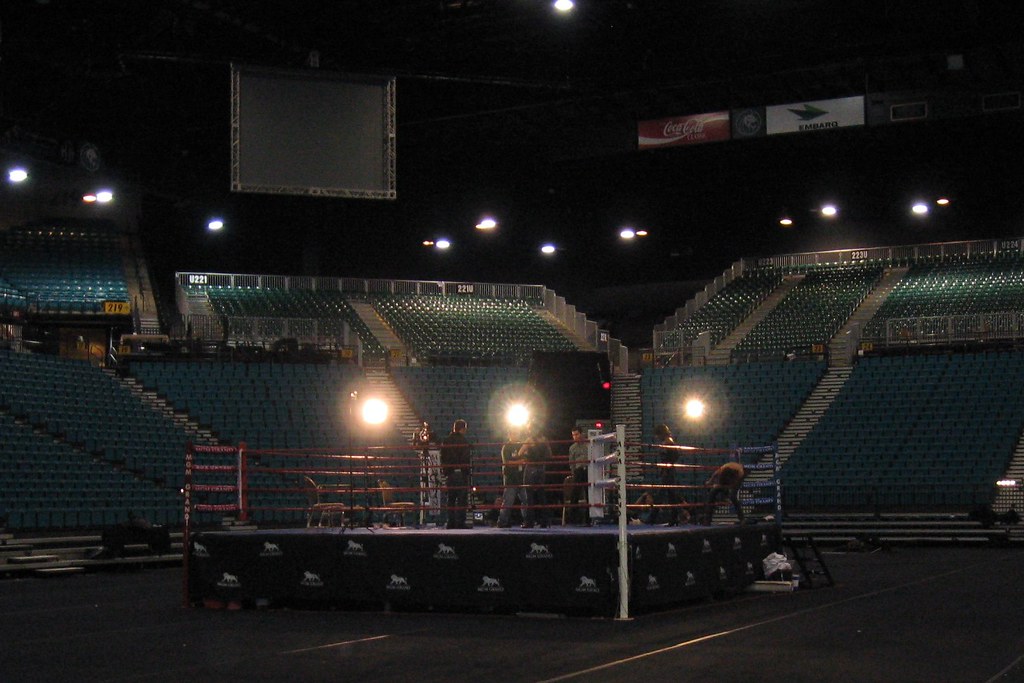 Boxing fight camp is flagship for sport's return
The Matchroom Boxing Fight Camp is less than a month away and anticipation is mounting. Eddie Hearn's month of boxing has fans salivating over the prospect of some of these fights. The four-week event will take place between the 1st August and the 22nd August, including fighters such as Sam Eggington, Nathan Thorley and Dillian Whyte.
8 weeks today!!! Let's Go!!! #WhytePovetkin #FightCamp @DillianWhyte @SkySportsBoxing 🔥 pic.twitter.com/is8NJNRXxP

— Eddie Hearn (@EddieHearn) June 27, 2020
Week One
Jordan Gill vs Reece Bellotti will kick off the first week of the Matchroom Boxing fight camp. Eddie Hearn reminded us that "both of these guys must win this fight, this is the wrong fight for both guys at this time, they should be taking 6,8 rounds [to get up to speed]." Hearn also stressed that all these fights are going to be competitive, stating that "the rule of fight camp, 50/50 fights". This is just the tip of the iceberg when it comes to matchmaking in fight camp.
Eggington vs Cheeseman will headline the first event at Eddie Hearn's fight camp in a title match for the IBF International light-middleweight championship. Both are pressure fighters, neither opponent will take a step back during this thrilling bout, and will be a great way to kick off week one.
Week Two
Week two brings even more action. We will witness British Boxing history when two female Britons fight for a world championship. Terri Harper faces Tasha Jonas for the WBC & IBO World Super-Featherweight titles in the week's headliner.
The action does not end with the main event. The Machine, Anthony Fowler, has a newly appointed trainer Shane McGuigan and will be looking to display his newfound style against a worthy opponent. Fowler's last opponent failed to challenge him so he will be hoping for a more interesting bout.
Two more promising prospects support the card, as Chris Billam-Smith faces the undefeated Nathan Thorley for the Commonwealth Cruiserweight Title and Hopey Price takes a huge step up with his trainer David Caldwell. Price will be hoping to make a name for himself as a worthy challenger in the future after his great performance in Saudi Arabia.
Week Three
Felix Cash and Jason Welborn top the card in week three. Eddie Hearn believes that "one of my best fights of 2019 was Felix Cash vs Jack Cullen". Hearn's statement will reassure fans that this is going to be non-stop action. Kieron Conway will be in chief support on this card, an excellent prospect who drew against Ted Cheeseman on a short notice fight. Northampton's Conway will take on Rotheram's Navid Mansouri, who has won 80% of his professional fights. Conway, on the other hand, will look to show his boxing excellence on this card and comes in with 14 wins from 16 fights. He has picked up two wins since suffering his first defeat.
Week Four
Boxing critics across the world believe that a major fight behind closed doors would be a financial disaster. However, Eddie Hearn delivers Dillian Whyte vs Alexander Povetkin for the WBC Interim Heavyweight title. Talks of Dillian Whyte's title shot has surrounded him and, as boxing fans know, a major pitfall for all fighters is looking past their current opposition. It is, therefore, vital that Dillian Whyte puts all of this behind him when fighting Povetkin. The Russian is a strong fighter and could turn Whyte's dream shot at the WBC title upside down. To top off the action in the penultimate week, a superstar in boxing, Katie Taylor, will be "gracing this garden".
All this action will be available on Sky Sports and DAZN. It cannot be missed.
We hope you enjoyed the article 'Boxing Fight Camp: The Sport Returns'. Which fight are you most looking forward to? Let us know!
Read more on boxing here: