Frankie Dettori Wins Seventh Jockeys' Title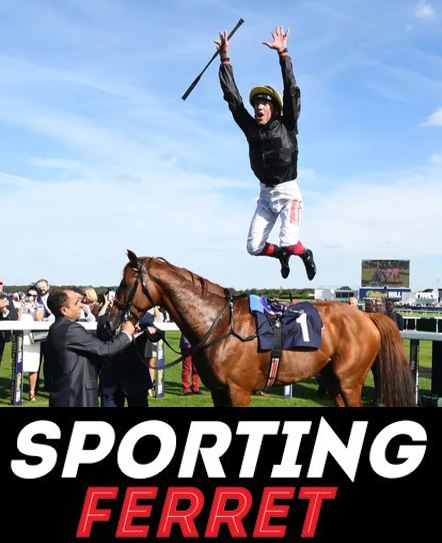 Frankie Dettori: Seventh Jockeys' Title
Legendary jockey Frankie Dettori claimed a remarkable seventh jockeys' title with a hat-trick of wins on the final day at Ascot. At the start of the day the Italian was behind the running to Jim Crowley, but his three winners saw him move into the lead.
Dettori, who will be 50 this year, rode home Campanelle, Alpine Star and Palace Pier to secure his crown. The latter, Palace Pier, stormed home in the big race of the day the St James's Palace Stakes, winning at 4/1 ahead of favourite Pinatubo.
The shock of the meeting came in Saturday's third race when Nando Parrado, the mount of Adam Kirby. The horse winning ahead of a strong field at an eye-watering 150/1, the highest price winner the meeting has ever witnessed. Delight for any outsider backers in that race.
Frankie Dettori's also collected his 70th meeting winner this week, his first ever at the Royal meeting came way back in 1990 in the Queen Anne Stakes on board Markofdistinction.
Ever the showman Dettori will be disappointed he couldn't share the occasion with adoring fans, his iconic leaping dismount after a victory is not quite the same in front of empty stands.
Following his successful Ascot meeting, Dettori has been named as the man to ride the favourite English King in the Epsom Derby next month. Trainer Ed Walker confirmed the news today and owner Bjorn Nelson will be delighted by the prospect of having the evergreen jockey on board his horse.
It remains to be seen just how long Frankie Dettori plans to ride on for, on this showing he certainly has plenty more to offer yet.
Frankie's Jumping Dismount
We hope you enjoyed the article 'Frankie Dettori Wins Seventh Jockeys' Title.' Is Frankie Dettori the greatest jockey of all time? Let us know!
Read more on sport here: