How to Bet on a Horse: Strategies for an Exciting Kentucky Derby Experience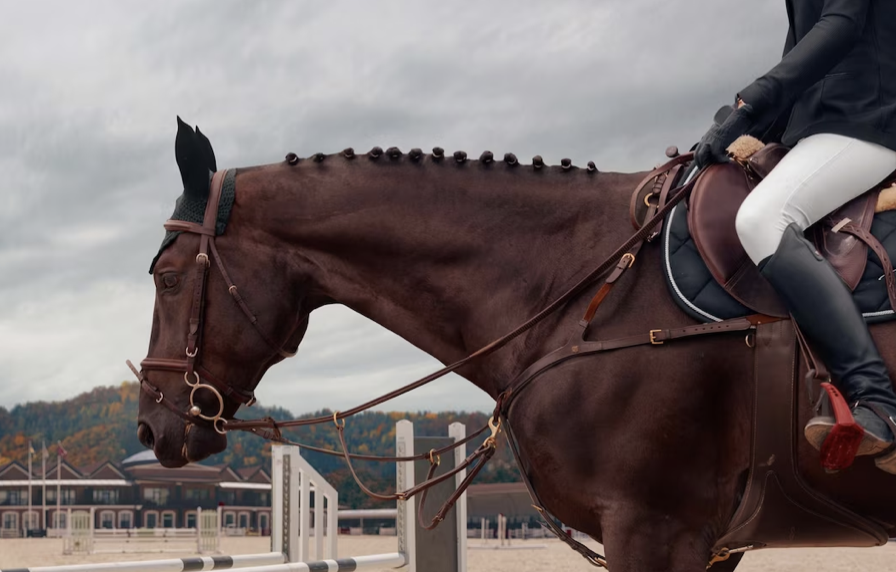 How to Bet on a Horse: Strategies for an Exciting Kentucky Derby Experience
Are you looking to make this year's Kentucky Derby the most exciting one yet? With an array of betting options and strategies at your fingertips, you can make it a winning experience! Read on for everything from choosing which horse to bet on, understanding the different types of bets available, and crafting effective strategies.
Choose the Right Horse
When betting on the Kentucky Derby, one of the most important things you can do is choose the right horse. This involves research and analysis to determine which horse has the best chance of winning.
To do this, you need facts on the horse's past performance. Look at its record in previous races to see if it has a history of winning. You should also take into account the horse's age, its jockey, its breeding, and its overall health and condition.
You should also consider the track itself. Some horses perform better on certain tracks, so it's important to know what kind of track the Kentucky Derby is being held on and how each horse has performed on similar tracks.
Lastly, pay attention to the odds. The odds are determined by the amount of money bet on each horse, and they can change throughout the day leading up to the race. So keep an eye on the odds for the best chance of winning. The Kentucky Derby FanDuel is a great way to keep tabs on the odds and make an informed bet.
Different Types of Bets Available for Horse Racing
Once you have researched and analyzed your options and chosen the horse you wish to bet on, it's important to understand the different types of bets available for horse racing.
1. Win Bet: This is the simplest and most common type of bet in horse racing. You pick a horse you think will win the race; if it does, you win your bet.
2. Place Bet: Here, you wager on a horse you believe will finish first or second (finish in the top two).
3. Show Bet: This is similar to a place bet, but your chosen horse must finish in the top three. You win your bet if your horse finishes first, second, or third.
4. Exacta Bet: This is a bit more challenging than the previous bets but offers a higher payout. With an exacta bet, you pick two horses you think will finish first and second correctly.
5. Trifecta Bet: This bet involves picking three horses you think will finish first, second, and third in the exact order. It's a difficult bet to win but it offers a high payout.
6. Superfecta Bet: This is the most challenging type of bet but also offers the highest payout. With a superfecta bet, you pick four horses you think will finish first, second, third, and fourth in the exact order.
Effective Betting Strategy
Try to choose a bet that suits your budget and risk tolerance. If you're more comfortable with smaller bets, start with a win or place a bet. However, if you want to take on more risk to reap bigger rewards, consider trying exacta, trifecta, or superfecta bets.
No matter which type of bet you choose, make sure it is based on sound research and analysis rather than just gut feelings.
Utilize Technology and Wagering Platforms to Make Betting Easier
Technology is making it easier than ever to place bets on horse racing. With the growth of online betting platforms, you can now place bets from the comfort of your home or even on the go through mobile apps. One of the best platforms for horse racing is FanDuel, which offers an easy-to-use interface, live odds updates, and promotions like their Risk-Free Bet for the Kentucky Derby.
These platforms allow you to access detailed information on each horse's past performance, jockey riding history, and other important statistics. This technology helps you quickly analyze data and decide which horse to bet on, increasing your chances of winning. In addition, you can easily compare the odds and outcomes of different horses and races to develop your betting strategy.
Have Fun and Enjoy the Excitement of Kentucky Derby Day!
The Kentucky Derby is exciting and thrilling for bettors and spectators. But, if you research, analyze options carefully, know the types of bets, and use technology to make betting easier, you can have a successful day at the track.
Good luck, and have fun!
We hope you enjoyed the article 'How to Bet on a Horse: Strategies for an Exciting Kentucky Derby Experience.' Who do you predict to win this years Kentucky Derby? Let us know!
Read more on sport below: