Lewis Hamilton crowned six-time F1 World Champion after finishing second at the US Grand Prix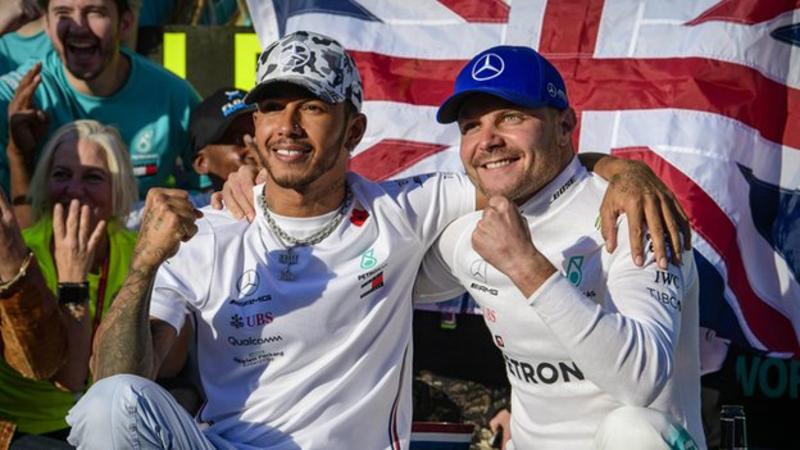 If you have been following Formula 1 from a long time, you would know that there was only one driver in the F1 history named Micheal Schumacher who had seven world championships in his bag. While that record is still with Schumacher, Lewis Hamilton from the UK has just received his sixth world championship which leaves him just one short of equalling Micheal's record. Now, this was achieved by him at the United States Grand Prix which was held on Sunday. Even though Lewis Hamilton finished second in the race with his Mercedes Teammate Valtteri Bottas turning out to be the winner, it was enough for Hamilton to clinch the title from his nearest title contender Bottas.
Talking about the World Champions over the past, only Sebastian Vettel from Ferrari comes close to Lewis' tally with four titles won during his Red Bull drive. Since joining Ferrari, Sebastian Vettel from Germany has come close to challenging Lewis for the title but has not managed to clinch the title away from him. Now, the tributes poured in for Lewis Hamilton from the Formula 1 world as well as the sporting fraternity. His fellow drivers hailed the achievement as "incredible" and "phenomenal" while Mercedes Team boss Toto Boss said that there was every chance Hamilton could at least match the record of German former driver Schumacher.
However, Lewis Hamilton also revealed what was going through his mind before starting the US GP which would go on to make him a six-time world champion. He revealed that he needed to talk to himself on Sunday morning in order to motivate himself for the race since he qualified only fifth on the grid in a qualifying session which took place the previous day. He added that he doesn't know how to feel on becoming a six-time world champion and revealed that "it's beyond surreal"