Euro 2020 finals draw: Date, time, teams and how to watch it live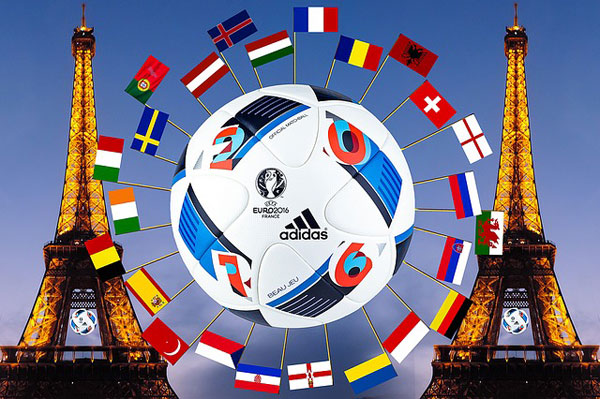 Euro 2020 finals draw
What, When and where is it?
The Draw for the group stage of the Euro 2020 tournament. It will take place in Bucharest, Romania on Saturday 30 November in
What time does it start?
The draw will start at 5pm GMT.
How can I watch it?
BBC Two as well as online via the BBC iPlayer – as well as on the Uefa website
Who has qualified for Euro 2020?
As it stands 20 teams have booked their spot for the Euro 2020 tournament
England
Czech Republic
Ukraine
Portugal
Germany
Holland
Switzerland
Denmark
Croatia
Spain
Sweden
Poland
Austria
France
Turkey
Belgium
Russia
Italy
Finland
Wales
There are still 16 teams fighting for the remaining four places left through the play offs. These teams include: Iceland, Bulgaria, Bosnia, Slovakia, Belarus, Republic of Ireland, Northern Ireland, Scotland, Norway, Serbia, Kosovo Israel, Hungary, Georgia, North Macedonia and Romania
How does the draw work?
The following host nations have already qualified
Group A: Italy
Group B: Russia and Denmark
Group C: Holland
Group D: England
Group E: Spain
Group F: Germany
All host (12) cities are split across the six groups. If a host nation does qualify they will be put into the group which has scheduled games in their country. When the play offs are finalised, any remaining places in the groups will be allocated by drawing the countries out of four post (see below), these teams are seeded on where they finished in the qualifying groups.
Uefa have stated they will not let certain counties in the same group, for instance, Bosnia-Herzegovina and Kosovo, Azerbaijan and Armenia or Ukraine and Russia.
The pots
One team from each of the following pots will go into each of the groups (A, B, C, D, E or F).
Pot 1: Italy (hosts), England (hosts), Germany (hosts), Spain (hosts), Ukraine, Belgium.
Pot 2: Poland, Switzerland, Croatia, France, Netherlands (hosts), Russia (hosts).
Pot 3: Turkey, Denmark (hosts), Austria, Portugal, Czech Republic, Sweden.
Pot 4: Wales, Finland, Winner play-off Path A, Winner play-off Path B, Winner play-off Path C, Winner play-off Path D.
Play-offs will be played in late March 2020.
Who could England get?
England will be in Group D. Scotland will join them if they win their play-off in March.
Otherwise, as a Pot 1 team England can be drawn against any non-host nation team from Pots 2, 3 and 4.
So, England will be drawn against one of:
France, Poland, Switzerland or Croatia
Portugal, Turkey, Austria, Sweden or Czech Republic; and
Wales, Finland or one of the play-off winners