That's Entertainment – A Fans Tale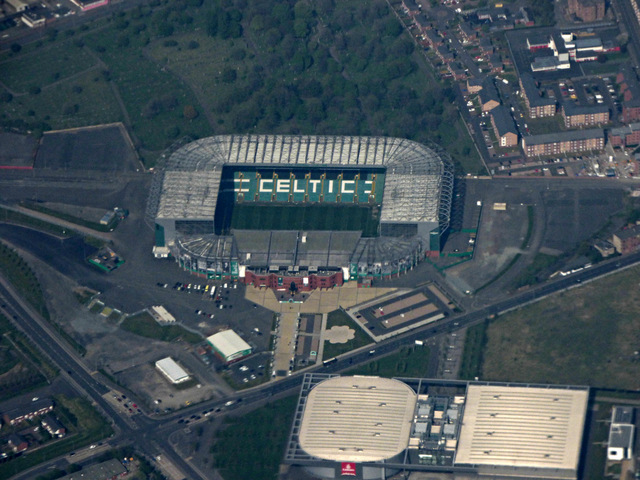 Bold-Better-Best.
Time can so-often dilute memories; and while sporting immortality remains wholly subjective; the ambition among the players and backroom staff at Celtic Football Club during close-season, was self-evident.
A comprehensive (friendly) victory, over a star-laden Manchester United side, instilled tangible 'hope-in-their-Glaswegian-hearts', for the challenges that lay ahead.
Within touching-distance of their first-ever appearance in the European Cup; the Scottish Champions appeared in fine-fettle for the upcoming campaign. Simultaneously, their pragmatic manager Jock Stein, was intent on fostering in-house unity.
A six-fixture round-robin League Cup qualifier, preceded the opening of their title defence, thereby facilitating a platform for their expansive brand of football.
Celtic duly swept-aside group rivals Clyde, St Mirren and Heart of Midlothian, with the minimum of fuss; notching-up an impressive 23-goal-tally (conceding 3), whilst advancing to the knockout stage of the competition.
Their league campaign got underway at Glasgow's iconic Shawfield Stadium (home of Clyde), with yet another routine victory.
Celtic made their bow in Europe's Premier Club Competition against FC. Zurich on 28 September 1966. Attacking full-back Tommy Gemmell, was accredited with scoring their first-ever goal in the competition (and historically this would prove not to be his last).
Throughout an unprecedented campaign, Celtic's home-grown squad, earned their place in the footballing annals; by fundamentally engaging in the 'business of entertainment'.
Attacking flair formulated from a solid back-line, marshalled imperiously by club captain Billy McNeill.
Albeit Celtic were not invincible.
Indeed Dundee Utd inflicted their only domestic defeats of the season; winning at Tannadice on Hogmany 1966; before repeating the feat (via a 3-2 victory), in May 1967. Four days previously – Celtic had secured Scottish Cup Glory over Aberdeen, at Hampden Park.
As has been well-documented; Jock Stein's men would go-on to lift their most-treasured prize, within the Estadio Nacional Lisbon, on 25 May 1967.
The manner of their comprehensive victory over Italian favourites Inter Milan, lives long in the memory.
And while pundits remain fashionably swift in elevating contemporaries; please bear-in-mind; the artisans from Scotland's industrial heartlands, won every competition they entered in that glorious 1966/67 Season.
They did so (I would suggest), because they were Bold, they were Better, they were Best.
We hope you enjoyed the article 'That's Entertainment – A Fans Tale.' Which era of football were Celtic at their best? Let us know!
Read more on football here: