The best foreign players to have played in the Premier League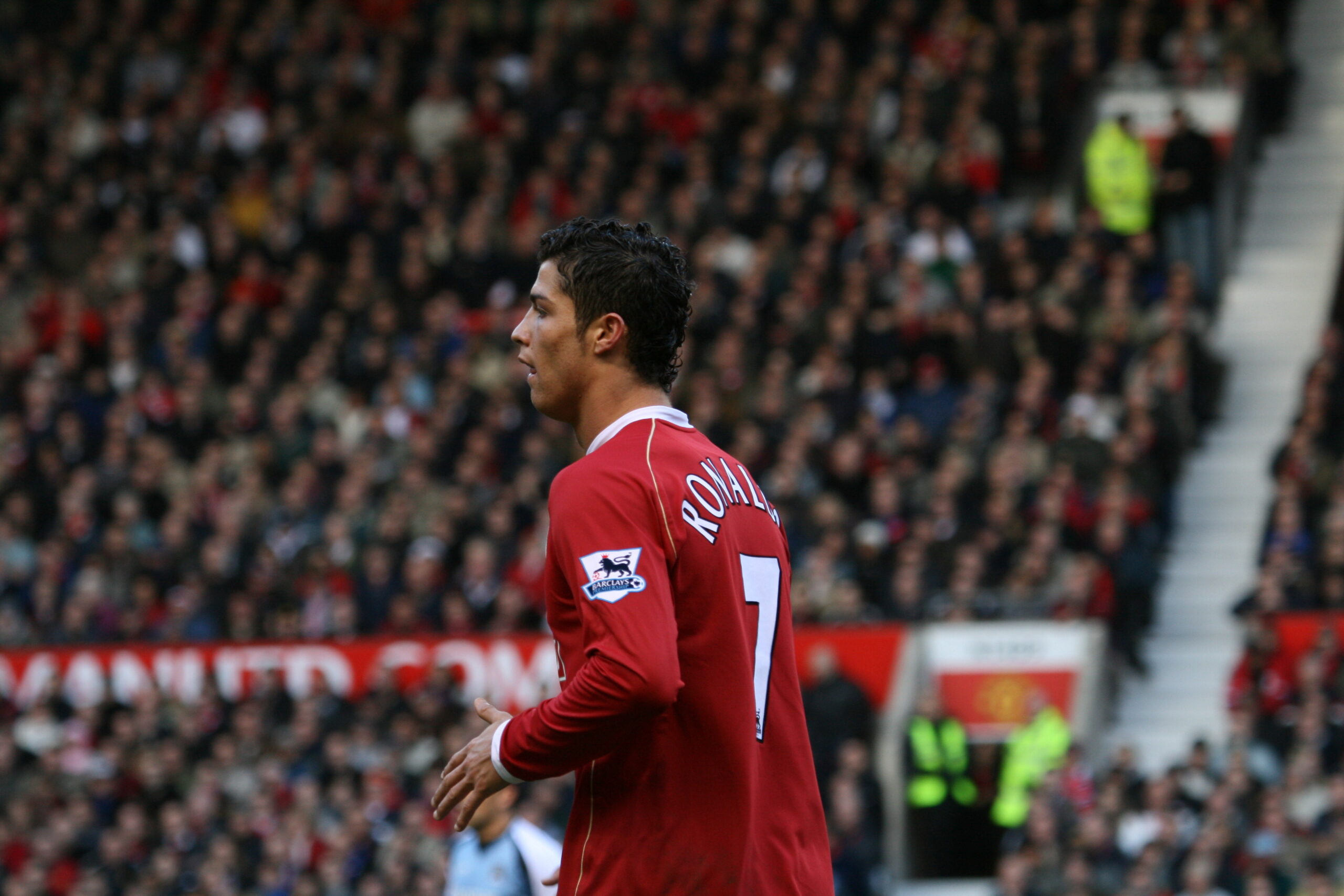 The Best Foreign Players to have played in the Premier League
One of the greatest foreign exports in the Premier League, Sergio Aguero, announced he will be parting ways with the Premier League at the end of the season. Aguero has been crucial for Manchester City's glory over the past decade, along with teammates Vincent Kompany and David Silva.
The Premier League is blessed with the ability to draw players in from across the globe. Many players come to England to show their talents to the global audience the Premier League reaches. Since the formation of the Premier League, fans have been blessed, seeing world-class players from both the UK and abroad.
Deciding who has been the best foreign player to play in the Premier League is a tough ask. There are a number of different candidates to consider, and everyone's choice will differ.
I've decided to list my top 10 foreign exports to have played in the Premier League, the best overseas talent to bless that hallowed turf in England.
10. Sergio Aguero 
The Argentine has had a huge impact on Man City and the Premier League. In 271 Premier League appearances, Aguero has 181 goals. A record that shows just how lethal he has been since joining from Atletico Madrid.
Sergio will go down as a Manchester City legend as well as one of the greatest strikers in Premier League history. Aguero scored a historic goal in the Citizens' history, winning them their first Premier League title, and went on to win four Premier League winners medals. Individually Aguero has one golden boot, seven-player of the month awards, and 20+ goals in five consecutive seasons.
Unfortunately for City, this season has seen Aguero riddled with injuries keeping him out of the team. Despite this, Aguero will go down as one of the greatest players to ever play in the Premier League.
9. Kevin De Bruyne 
Another City boy is up next. De Bruyne was at Chelsea for a spell but has made a real name for himself at City. He is regarded as one the best playmakers in the game, his eye for a pass is unbelievable at times.
In 178 games in the Premier League, Kevin has 77 assists and 41 goals. The majority of City's attacks will be orchestrated by the Belgian. De Bruyne is a two-time Premier League Champion with City, as well as winning the Player of the Season in the 2019/20 season.
De Bruyne will be crucial as City look to clinch the quadruple this season, which would further cement his place in the record books.
8. Didier Drogba
Drogba is one of the greatest African players to ever play in the Premier League. In my opinion, he is the best African player we have seen in the England's top flight. He knew where to be when going forward, he had pace and strength. Most importantly he played the game with a smile on his face.
Jose Mourinho brought Drogba to England when he joined Chelsea. Mourinho spoke of the array of transfer options he had when he joined Chelsea but simply told the board, "I want Drogba." The trust put on Drogba by Jose was well placed. Drogba won four Premier League titles and two golden boots. In total, he scored 104 goals in 254 Premier League appearances. Drogba's goals per match ratio isn't the best in Premier League history, 0.41, but his impact on Chelsea puts him high amongst Premier League legends.
7. Vincent Kompany
If one man represents a certain generation of a club, Kompany is that man for Man City's 2010-2020 team. Coming in as a midfielder originally, Kompany moved to centre back shortly after his arrival and never looked back. On and off the pitch Kompany was a leader for a team that was beginning their domination of English football.
Kompany left City a four-time Premier League champion and a winner of the player of the season award during the 2011/12 season. A defender winning the player of the season award is a testament to the influence Kompany had on this City team. Even in his later years with injuries affecting his game time, his presence on the pitch would often drag City through to crucial wins.
6. Eden Hazard
The arrival of Hazard was a big signing for Chelsea and showed the pulling power they still had across Europe. Eden had several options when he left Lille but decided Chelsea was the team for him.
Hazard set the Premier League alight during his spell at Chelsea. The Belgian made 245 appearances for Chelsea, scoring 85 goals. Hazard was crucial in Chelsea's 2014/15 title win, so much he was awarded the player of the season for that campaign.
During his spell at Chelsea, Eden won two Premier League titles, one player of the season and two player of the month awards. Hazard also scored some memorable goals during his time at Stamford Bridge. 
5. Cristiano Ronaldo 
CR7 is a hard player to miss off the list. Some may argue that he was still in his development stages at United but in the final few years he was simply unplayable.
When he joined in the 2003/04 season questions marks were raised over him. By the time the 2006/07 season came he was a different player. Ronaldo had bulked up to deal with the physical side of the English game. That season he managed 17 goals, followed by 31 goals in the 07/08 season.
As most of his career has been, his time at United glittered with awards. One golden boot, two time player of the season, three-time Premier League champion and four time player of the month. Ronaldo managed 84 goals and 34 assists in 196 Premier League games, a Manchester United team that was at the top of their game.
4. Patrick Vieira 
A World Cup winner, UEFA European Championship winner, three-time Premier League winner and a captain of the legendary invincibles. Vieira is considered one of his generation's greatest players and was part of a special French generation. It is no surprise that Vieira makes mine, and many others, top five foreign players to play in the Premier League.
Vieira was part of a new generation in the Premier League. Under Arsene Wenger, the side modernised the English game. Their invincible season in 2001/02 is yet to be replicated and Vieira played a crucial part in that team's success. 
The Frenchmen will also be remembered for his long battle with Manchester United and in particular, Roy Keane.
🇫🇷 Patrick Vieira = a defensive midfield great 🔝@OfficialVieira | #TBT | #UCL pic.twitter.com/PsNhNQsyB4

— UEFA Champions League (@ChampionsLeague) March 25, 2021
3. Peter Schmeichel
A man mountain in goal. Schmeichel has often been described as one of the greats in goal and, in my opinion, is the best goalkeeper to have played in the Premier League. 
It was at Manchester United where Schmeichel made his name. Though the Dane also played for Man City and Aston Villa. In 310 Premier League appearances, the shot-stopper had 128 clean sheets, as well as one goal.
During his time at United, Schmeichel won five Premier League titles and one player of the season award. Schmeichel was a pivotal part of a United that dominated the 90's in England.
2. Eric Cantona 
A real football maverick, a smooth talker to the press and an even smoother footballer. Cantona played for Leeds United and Manchester United but it was at the latter he shined most. The four-time Premier League champion with Man United was a focal point of United's attack for almost five years.
The Frenchmen was the cause of controversy after jumping into the stand and kicking a fan in the chest during a game. The incident got the player a long term ban but he returned to Old Trafford and continued his reign as king of Old Trafford.
Cantona was controversial off the pitch, with his out-there speeches in press conferences. His talents on the field were recognisable for all to see. In 2003, Cantona was voted Overseas Player of the Decade at the Premier League 10 Season Awards. The great Pele also listed Cantona in the FIFA 100 list of the world's greatest living players in 2004.
1. Thierry Henry
Another player from Arsenal's French revolution. Thierry Henry was a winger turned striker that made Highbury his home. Like his French counterpart Vieira, Henry is a World Cup winner and a European Championship winner. 
At Arsenal, Henry won four golden boots, two player of the season awards, two Premier League titles and was part of the invincible team. Henry led the line for Arsenal during their glory days in the Premier League, scoring 175 goals in 258 Premier League appearances for the Gunners.
Henry is regarded as one the best strikers to have played in the Premier League. His impact on Arsenal makes him one of the greatest foreign players in Premier League history. 
In the upcoming years, this list might change. De Bruyne's impact on Man City might push him further up the list. Liverpool stars Virgil Van Dijk or Mohamed Salah may also break into the top 10 if their Liverpool dominance continues over the next few years.
Undoubtedly there will be another wave of talent joining the Premier League from abroad in the upcoming years.
We hope you enjoyed the article 'The Best Foreign Players to have played in the Premier League.' Who do you think is the best foreign player to have ever graced England's top flight? Do you agree with our selections? Let us know!

Read more on football here: