Do The Arizona Cardinals Have The Best Roster?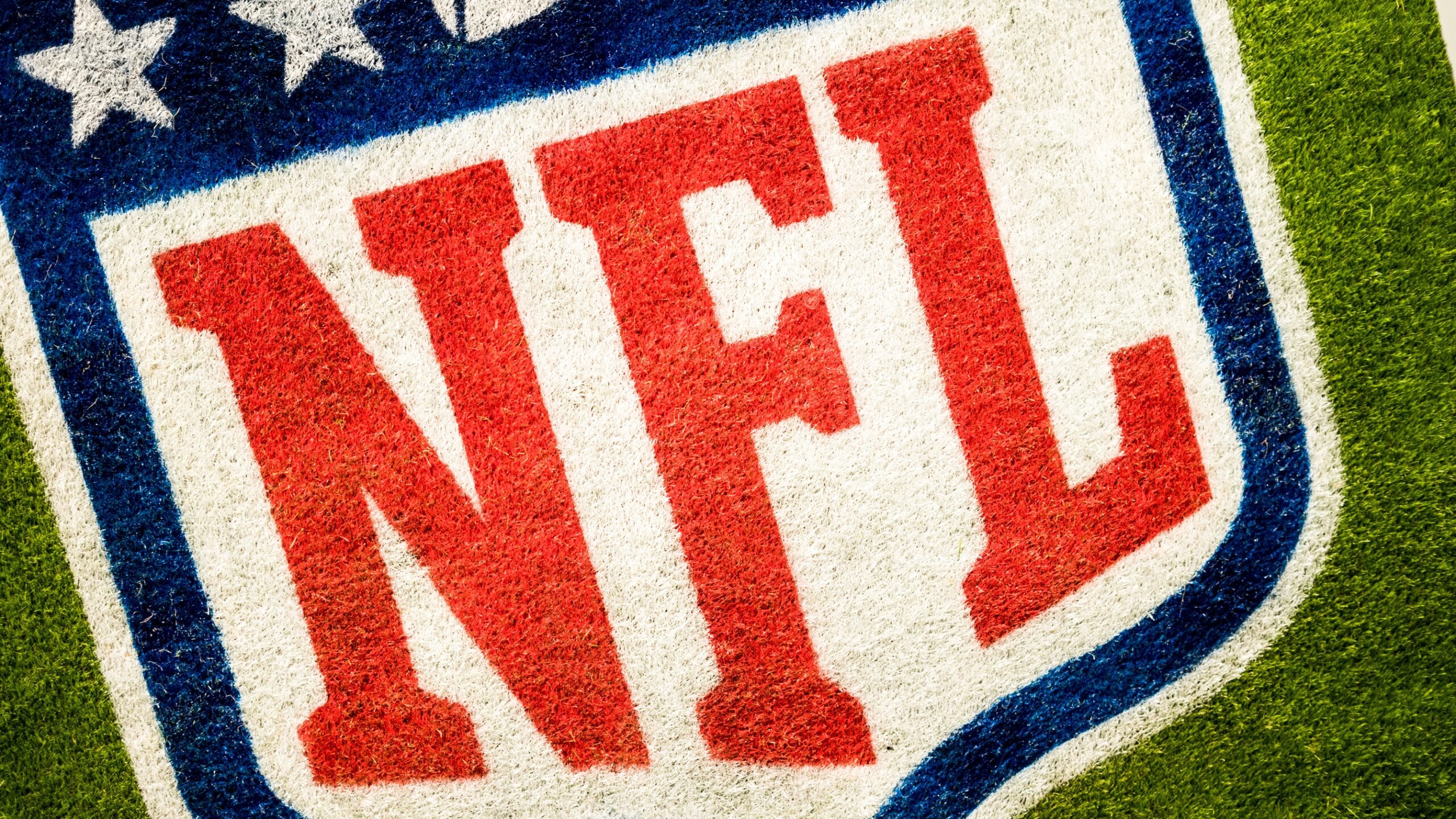 Do The Arizona Cardinals Have The Best Roster?
We run through the Arizona Cardinals roster and assess where they stand in relation to the rest of the league.
JJ Watt
On March 1st 2021, JJ Watt signed a 2-year $31 million contract with the Arizona Cardinals after a 10-year stint with the Houston Texans. Since being drafted by the Texans in 2011 (as the 11th overall pick) he has accumulated 101.0 sacks and has forced 25 fumbles in a long list of impressive regular season statistics. He is also a 3 time NFL defensive player of the year. With this addition is the Arizona Cardinals roster the best in football?
In his prime, Watt was arguably the best defensive lineman in the NFL and although he is no longer in his prime, he is still one of the best in the league and is a valuable asset to add to Arizona's roster. Watt chose Arizona over many teams with better records than the Cardinals and would have been accepted into any team despite a slightly mediocre season last year.
Watt called Marshall Goldberg's daughter to wear his retired number 99 jersey and he will play in this next season as he confirmed he "has her blessing". Goldberg was a halfback for the Cardinals in the '40's and a 4-time pro bowler, although he did not make the Hall Of Fame.
DeAndre Hopkins
Another standout player is DeAndre Hopkins, who was joint second in the league with 115 receptions and is the main weapon offensively on the team. Hopkins was acquired after a long spell at Houston. Both Watt and Hopkins joining Arizona has led to fans calling Arizona the Arizona Texans, due to the similar look of the team. Despite this many fans believe that recent additions won't help to improve their 8-8 record from last season.
They missed the playoffs this season and surely have to be looking to at least get to the first-round next time around. Even if they are in the toughest division in Football, which they may be. Hopkins is happy to be reunited with Watt and shortly after it was announced, Hopkins tweeted "Let's finish what we started". You can only assume he meant by winning a Super Bowl.
Defense
Strengths
Arizona already boasts big defensive names such as Budda Baker, Haason Reddick, Chandler Jones and Dennis Gardeck. There is no wonder that, as a team, they were 4th in the NFL for sacks last season with 48. 12.5 of these came from Reddick alone and only three players recorded more than him last season. With the addition of Watt next season, this defense will most likely lead the league in sacks. This is bad news for quarterbacks like Russell Wilson who was among the 5 most sacked quarterbacks last season. As they play in the same division as Wilson and the Seahawks, this will result in even more sacks for Wilson to endure. For a player swamped in trade rumours, this may prove to be a huge factor in his decision to stay or leave the Seahawks.
Weaknesses
Although there are some big names on the Arizona Cardinals roster, they have been quite average in the past. Last season they were 13th in the league in total yards allowed, and 22nd in rushing yards allowed. They allow over 125 rushing yards per game and Watt may be able to help with this. His experience as a 3x defensive player of the year and his 172 career tackles for loss will hopefully add an edge that will make them one of the best defenses in the league, because they have enough talent to be that.
They are looking to strengthen the roster at the cornerback position during this off-season and this will reduce the receiving yards allowed, even though they were not too bad in this category last season at 226.4 yards per game (10th in NFL). They will definitely want to improve on their record and the defense will help this massively. Although this will not help the offense which has been slightly one-dimensional at times.
Offense
Strengths
Hopkins is one of the best receivers in the game. He had 115 receptions and over 1400 yards receiving in his first season with the Cardinals. His total was over well over double the yards and the receptions of the next leading receiver. Christian Kirk was second in Arizona with 48 receptions and 621 yards. They will be on looking to acquire a number 2 receiver either in the off-season, the draft or possibly through a trade. They will want to have other options whilst ensuring their star man still accumulates a lot of receptions as the leading receiver.
Quarterback Kyler Murray is known for his ability to scramble and improvise, which he gets partially from his background in Baseball, which helps his speed. He is one of the best at sliding and avoids hits after big rushing gains and gets a lot of rushing yards for a quarterback (2nd in rushing yards among QB's; only behind Lamar Jackson).
Weaknesses
Kenyan Drake, Arizona's lead rusher had 955 total rushing yards on the season. He was nearly usurped as the leading rusher by Kyler Murray. Although they did not really lack a running back or a rushing offense as such. The rushing output was not great over the season.
As in the modern NFL, rushing backs regularly surpass 1,000 yards and Derrick Henry alone had over 2,000 yards. One reason for this may be that during the Hopkins trade last year, they gave up a running back in David Johnson (during a trade they undoubtedly won) who provided another option and had been there to rely on since 2015, with over 1,200 yards for the Cardinals in 2016. Although they were definitely happy with the way the trade happened, it did limit them to an extent. The Arizona Cardinals roster could have used another high-quality option in this position.
Other Contenders
Tampa Bay Buccaneers
One team which currently boasts a top roster are the current Super Bowl Champions Tampa Bay Buccaneers. The Bucs have Tom Brady at quarterback, who has proved he can still play at such a high level, and his Tight End Gronkowski. The Buccaneers defense only allows 80.6 yards rushing per game, 10 less than any other team. The 5th best defense in the league for yards allowed is combined with a strong offense. Brady, Gronk, the leading receiver Evans, who had a 1,000-yard season and Antonio Brown (a major threat at receiver, who missed half of the games last season). All of this makes for a Super Bowl winning team, as we saw last season. They have the potential to repeat a Super Bowl winning season if Brady and Gronkowski stay in the Bay. Which is still a big "if" in Tampa Bay's future.
Buffalo Bills
The Buffalo Bills also have a very strong roster. Despite often conceding a lot of points, they went 13-3 in 2020. With a young quarterback in Josh Allen, who has nearly 10,000 yards in his three seasons in the NFL, and Stefon Diggs who is still only 27. Diggs had 1,535 receiving yards in his first season at Buffalo and 8 touchdowns. They also have the talented running back Devin Singletary, who is only 23.
This young team could be a contender in the league for upwards of 5 years. This has been long awaited from the passionate Bills Mafia as they have not been to a Super Bowl since 1994. There are also rumours of Von Miller joining the Bills. This will depend on if he signs a new deal with the Broncos or decides to look elsewhere. If he does go to the Bills, they will have a lot of high-profile assets and will need to be wary of the salary cap.
Top plays from the @buffalobills' 2020 campaign! pic.twitter.com/VJeN1q3mBJ

— NFL (@NFL) March 1, 2021
Tennessee Titans
The Tennessee Titans are one of the best teams in Football without a doubt. Derrick Henry had well over 20 carries per game and had a many as 250 yards in a game. Even though teams know he is the biggest threat, he is still unstoppable and wears down the defense throughout the course of the game with his 246-pound frame and is very much a 'bruiser'. He had a 2,000-yard season and this made him only the 8th player in history to do so joining Barry Sanders and O.J. Simpson. He was also first in the league in rushing touchdowns with 17. They also have a quality quarterback in Ryan Tannehill. Tannehill had a QB rating of 106.5 in the regular season and works well with Henry.
Is the Arizona Cardinals roster the best in football?
I would say that the Cardinals could still use a couple of additions before the season starts, but they do have a very strong squad now. They are probably looking at two additions: one at cornerback and one at wide receiver. If they manage to secure a cornerback I think they will have the best roster and they will surely have a winning record. They are rumoured to draft Jaycee Horn with the 16th pick. He could be just the second cornerback drafted this year. If they do not acquire a cornerback before this, I think that it would be a great move to pick him.
We hope you enjoyed the article 'Do The Cardinals Have The Best Roster In Football?' Will JJ Watt have a big impact in Arizona? Has the Arizona Cardinals roster improved? Can the Cardinals win the SuperBowl? Let us know!
Read more on the NFL here: