Six Nations Rugby Round 1 Review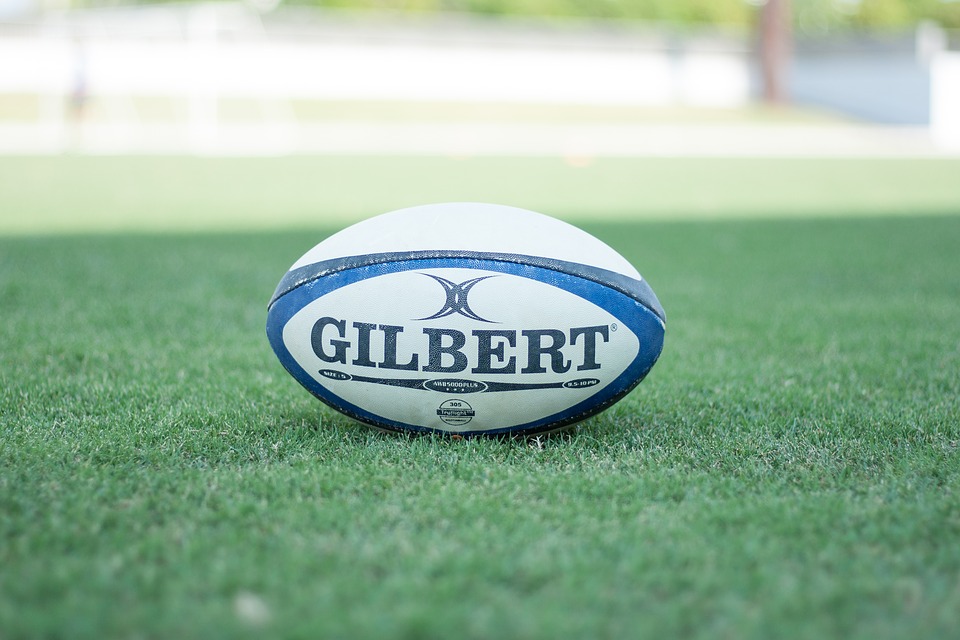 Six Nations Rugby Round 1 review
Italy Vs France
Final score 10-50
This match ended as many expected with a big win for France. Changes are afoot for Italy with this young team selected by head coach Franco Smith. Clearly he has an eye on long term development rather than short term success. There were some reasons to be cheerful. For parts of the game, they looked sharp. The half back pairing of Stephen Varney and Paolo Garbisi looks promising going forward. However, whether it was the pressure from the French defence or it was a tactical option, Italy appeared to be attacking a long way behind the gain line.
Stats from the match showed that all of their attacking came from the wide channels. This was probably due to the France's impenetrable defensive wall. They afforded far too much time and space to the opposition and you can't do that against a team with the attacking potential of France.
Antoine Dupont v Italy 🤯

6⃣0⃣ Minutes ⏰
0⃣6⃣ Tackles
3⃣8⃣ Passes 🖐️
0⃣2⃣ Offloads👌
0⃣9⃣ Kicks 👟
0⃣3⃣ Carries 🏃‍♂️
0⃣2⃣ Defenders beaten ⚡️
5⃣2⃣ Running metres 🔥
0⃣4⃣ Try Assists 🅰️
0⃣1⃣ Try 🏉
🏅 Man of the match#GuinnessSixNations #ITAvFRA pic.twitter.com/6PSo3EL06f

— Ultimate Rugby (@ultimaterugby) February 6, 2021
French Dominance
The lineout was quite a tame affair for Italy who didn't really challenge for opposition ball and made it all too easy for them. Towards the end of the game, the fitness gulf between the teams became more apparent. Not something that France paid too much attention to in the past, but now they are a different animal. France were clinical in attack and ferocious in defence.
They gave Italy practically nothing to work with and although they will face tougher challenges as the competition goes on, France will only get better. Antoine DuPont was in superb form and added to the common belief that he is the best player in world rugby. France didn't miss Romain Ntamack with Matthieu Jalibert at fly half and there was some good finishing from wing Teddy Thomas. France will be pleased with the win as a warm up for the greater hurdles to come.
England Vs Scotland
Final score 6-11
This was not the start that England wanted, to say the least. After the match, Eddie Jones took the blame for the English performance. With hindsight, maybe the selection was wrong. The spine of the England team at 2, 8, 9, 10, 15 were mostly from Saracens. After playing practically no rugby for months, they were rusty to say the least.
England's aimless kicking game returned, and they looked blunt in attack and tired in defence. There is a lot to ponder for Eddie Jones. Does he give others a chance in the white jersey or does he stick with this team to make amends.
Some will say that they can put it right against Italy next weekend. I don't think the Azzurri will give them the game they need. England needs to follow up a tough match, with a tough match. Italy may give them a false indicator of where they are. Concern remain for England's attacking game, not once did they create anything that looked like getting them across Scotland's try line.
When Scotland last beat England at Twickenham in 1983…

– Michael Jackson was riding high in the charts with Billie Jean
– Tootsie was a worldwide box office sensation
– Gregor Townsend was 9 years old
– none of the Scotland team were born pic.twitter.com/rlcFLdhGP2

— World Rugby (@WorldRugby) February 6, 2021
Brilliance by the Scots
Many thought, me included, that England would dispatch Scotland with relative ease at Twickenham. How wrong we were. Scotland came to HQ with a calm confidence. A confidence that flowed through every play. They mixed the game up superbly and never let England settle.
They were after England the whole game, and seasoned players in the England team, British Lions among, had no answers. Stuart Hogg was sensational as a player and a Captain and was the deserved man of the match. After that performance, Scotland may well dream of the Grand Slam.
Wales Vs Ireland
Final score 21-16
After a difficult 12 months, it was important for both teams to start the campaign well. In recent years the Ireland v Wales fixture has produced some tight games. As this game unfolded, it was clear that this was going to be no different. There was a sense of caution from both sides at the start, almost a nervousness to go and play. The dynamic of the game changed when Peter O'Mahony went in to clear out a ruck, but used his arm to strike Tomas Francis to the head.
He was shown the red card and Ireland were reduced to 14. To their credit Ireland rallied and coped well with the numbers disadvantage. The teams exchanged penalties and it was 6 all. Then just before half time, a break by Robbie Henshaw and a nice offload to Josh Van Der Flier took them to the line for Tadhg Beirne get the score. A player down, with a 7 point lead was a fine return for Ireland in the first half.
1 – Peter O'Mahony is the first player to receive a red card in the #SixNations for Ireland. Bin. pic.twitter.com/tgcaCxXtIP

— OptaJonny (@OptaJonny) February 7, 2021
Wales hang in there
The second half saw a score from outside centre George North. A pass from Josh Navidi and some direct running from North got Wales back into the game. Leigh Halfpenny's shot at goal drifted wide. 11 – 13 to Ireland. 10 minutes later Louis Rees-Zammit provided a superb finish in the corner and Halfpenny added 2 points. 21-13 Wales. Ireland's woes increased when Johnny Sexton took a blow to the head and had to leave the field.
A penalty from Billy Burns made the score 21-16. The last 5 minutes of the game saw Ireland push Wales to the brink culminating in a penalty. Billy Burns stepped up to put the ball in the Welsh corner but he sacrificed distance for accuracy and sent the ball over the dead ball line. Wales had hung on for the victory.
There is plenty to work on for both teams. Ireland will argue that losing O'Mahony cost them dearly, maybe even the win. Wales defence has improved but their lineout did not function. Both teams picked up significant injuries and will have to reorganise going forward.
We hope you enjoyed the article 'Six Nations Rugby Round 1 Review.' What was your stand out performance from the opening round of the Six Nations? Who do you think will win the Championship? Let us know!
Read more on rugby here: