NFL Week Fifteen: Week In Review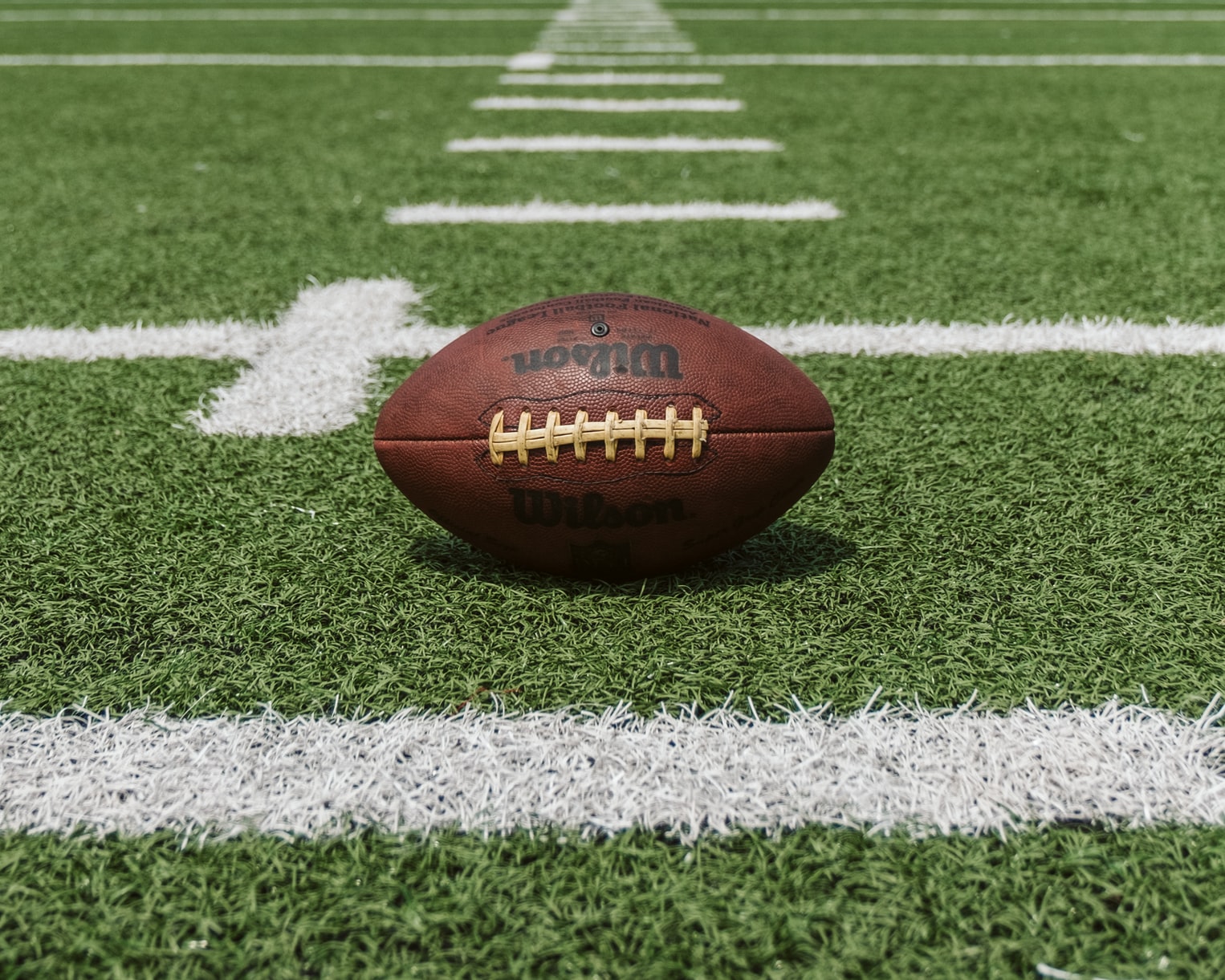 NFL Week Fifteen: Week In Review 
In week fifteen, we saw some more teams clinch playoff berths. Along with shocking performances from the New York Jets and Cincinnati Bengals in huge upsets. Division races continue to get tighter with only two games remaining for all teams. Lastly, we saw the New England Patriots dynasty come to an end as they will miss the playoffs for the first time in 11 seasons.
Without further ado, here are my takeaways from week fifteen in the NFL.
Jets Stun Rams 23-20 – Get first win of season
The New York Jets won a football game. Believe it or not it did happen, the 17-point underdog Jets defeated the Los Angeles Rams in LA on Sunday. Although, the 23-20 victory, could prove to be a costly one for the Jets as they no longer hold the first selection in the NFL draft.
But, the Jets will not have to live with the embarrassment of an 0-16 season. 37-year old running back, Frank Gore, led the Jets in rushing on Sunday. He accumulated 59 yards and a touchdown. The Jacksonville Jaguars gladly slide into the projected number one draft slot due to this result.
As for the Rams, this was the worst loss of the entire NFL season. Los Angeles came into this game tied for first in the NFC West. But, due to a Seattle win, the Rams fell in the standings and are now looking at a wild-card berth.
The Rams defense came into this game, fifth in the NFL with 21 takeaways. Yet, they were unable to force any turnovers against the poor Jets offense. Jared Goff had a rough day, passing for only 209 yards. He did have two touchdown passes, however, he threw one interception and was sacked three times.
Lastly, as I previously mentioned the Jets entered the game as 17-point underdogs. Them winning outright makes them one of five teams to ever win a game as an underdog of at least 17 points.
Week 16 Preview
The now 1-13 Jets look to get their second win of the season at home against the 10-4 Cleveland Browns. The Rams can not sulk on this loss as they have a matchup with their NFC West rival Seattle Seahawks (10-4), the winner of this game is most likely going to win the division.
Jets are the first winless team in NFL history to beat a 9+ win team on the road pic.twitter.com/4InQneQ9ss

— NFLonCBS (@NFLonCBS) December 21, 2020
Chiefs edge Saints 32-29 – Improve to NFL best 13-1
The Kansas City Chiefs improved to an NFL best 13-1 with a 32-29 victory over the New Orleans Saints on Sunday. This was the 7th game this year the Chiefs have won by six points or less. Patrick Mahomes continued his MVP campaign with 254 yards passing and three touchdowns. Travis Kelce added eight catches for 68 yards and a TD, he ranks 2nd in the NFL with 1,318 receiving yards. 
This win put the Chiefs in a great position for the number one seed in the AFC. Gaining the number one seed and the first-round bye could be huge for a Chiefs team that is looking to become back-to-back super bowl champions. The Chiefs also concluded their road schedule with a perfect 8-0 record.
The Saints, on the other hand, got their QB Drew Brees back for this game after a four-game injury absence. Brees looked rusty to start, not completing a pass in the first quarter. But, as the game went on Brees got into a groove and threw for three touchdown passes, keeping the Saints in the game.
This is the 2nd straight loss for the Saints, and they have fallen to 2nd in the NFC playoff picture. Most likely losing the opportunity of the first-seed and home-field advantage throughout the playoffs.
Week 16 Preview
Kansas City (13-1) has a home matchup against the Atlanta Falcons (4-10) where they look to get one step closer to clinching the number one seed. The Saints (10-4) have a Christmas day showdown with the Minnesota Vikings (6-8).
TOE. DRAG. SWAG.

📺: https://t.co/m7Z375tRik pic.twitter.com/wNXDiXD1PE

— Kansas City Chiefs (@Chiefs) December 20, 2020
Cardinals defeat Eagles in shootout 33-26 – Murray has career day
The battle between two dual-threat quarterbacks was all we could ask for on Sunday, as Philadelphia's Jalen Hurts and Arizona's Kyler Murray both had huge days. Murray set a new career-high in passing yards with 406. Also, he threw for three touchdowns and rushed one in.
Murray's favorite target this year has been DeAndre Hopkins and that was no different in this one. Hopkins caught nine passes for 169 yards and a TD. Hopkins currently leads the NFL in receiving yards with 1,324. The Cardinals got a much-needed win that keeps them in the hunt for a wild-card berth.
For the Eagles, Jalen Hurts took over as starting quarterback in week 14 and has provided a needed spark for the team. The Eagles upset the Saints last week and came down to the final play against Arizona. Hurts threw for 338 yards and 3 TDs while adding 63 rushing yards and a TD.
This offseason will be very interesting in Philadelphia, as they decide between Hurts or Carson Wentz as their QB of the future.
Week 16 Preview
The Arizona Cardinals (8-6) have a Saturday home game against the struggling San Francisco 49ers (5-9). The Eagles (4-9-1) head to Dallas to take on their division rival, the Cowboys (5-9) in an NFC East battle.
HOW DO YOU DEFEND THIS? @deandrehopkins #RedSea

📺: #PHIvsAZ on FOX
📱: NFL app // Yahoo Sports app: https://t.co/4dWJuGxOxQ pic.twitter.com/DuMt2tOsr6

— NFL (@NFL) December 21, 2020
Cowboys beat 49ers 41-33 – Keep NFC East title hopes alive
The Cowboys need a lot to go their way to be playing in the postseason this year. That started on Sunday with a win over the San Francisco 49ers. 2nd year running back Tony Pollard, was the star of the game for Dallas. He filled in for injured Ezekiel Elliott and rushed for 69 yards and two touchdowns. While also catching six passes for 63 yards.
Rookie wide receiver, CeeDee Lamb, led the way for the Cowboys in receiving with 85 yards on five receptions. Lamb also returned an on-sides kick for a touchdown in one of the more unlikely plays we would see all season. The Cowboys were able to turn the 49ers over four times which proved to be a big reason why they won the game.
San Francisco has now dropped three straight games and six of their last seven as their hopes of making it back to the super bowl are gone. Nick Mullens has not played well, stepping in for injured Jimmy Garoppolo.
Mullens turned the ball over three times in this game and was benched late in the 4th quarter due to his play. The injuries in San Francisco have become too much to overcome as the 49ers fall to (5-9).
The Cowboys need to win their final two games and have Washington lose their final two games to become NFC East champions. The Cowboys sit at 5-9 yet still have hope to win an awful NFC East.
Week 16 Preview
The Dallas Cowboys (5-9) have a Sunday home matchup against the aforementioned, Philadelphia Eagles (4-9-1). While the San Francisco 49ers (5-9), look to get back in the win column against the Arizona Cardinals (8-6).
CeeDee Lamb to the house! @_CeeDeeThree

📺: #SFvsDAL on CBS
📱: NFL app // Yahoo Sports app: https://t.co/EJLjYXQNy2 pic.twitter.com/Vzo8aqdFUz

— NFL (@NFL) December 20, 2020
Fantasy Football
This was semifinal weekend in most fantasy leagues, and as we get later in the season pickups become more and more important. So, our fantasy player of the week is none other than Tony Pollard of the Dallas Cowboys. Pollard was only 35% rostered coming into this week but if you played him you reaped the benefits.
Fantasy Player of the Week:
Tony Pollard- 12 carries, 69 yards, 2 touchdowns/ 6 receptions, 63 yards, 31.2 Fantasy Points. (ESPN Standard Scoring)
Pollard was the number one scoring running back in fantasy football this week. Also, this was the 18th best fantasy performance from a running back this season. Pollard got his second start of the season in week fifteen, it will be interesting to see what Pollard's role will be once starter Ezekiel Elliott returns. Good luck to everyone moving on to their fantasy championship!
There goes Tony Pollard! @Tp__5 #DallasCowboys

📺: #SFvsDAL on CBS
📱: NFL app // Yahoo Sports app: https://t.co/EJLjYXQNy2 pic.twitter.com/2eklIxh6Jk

— NFL (@NFL) December 20, 2020
We hoped you enjoyed the article 'NFL Week Fifteen: Week In Review.' Which team impressed you the most in NFL Week Fifteen? Let us know! 
Read more on the NFL here: