Bahrain Grand Prix – Preview, Timings and Prediction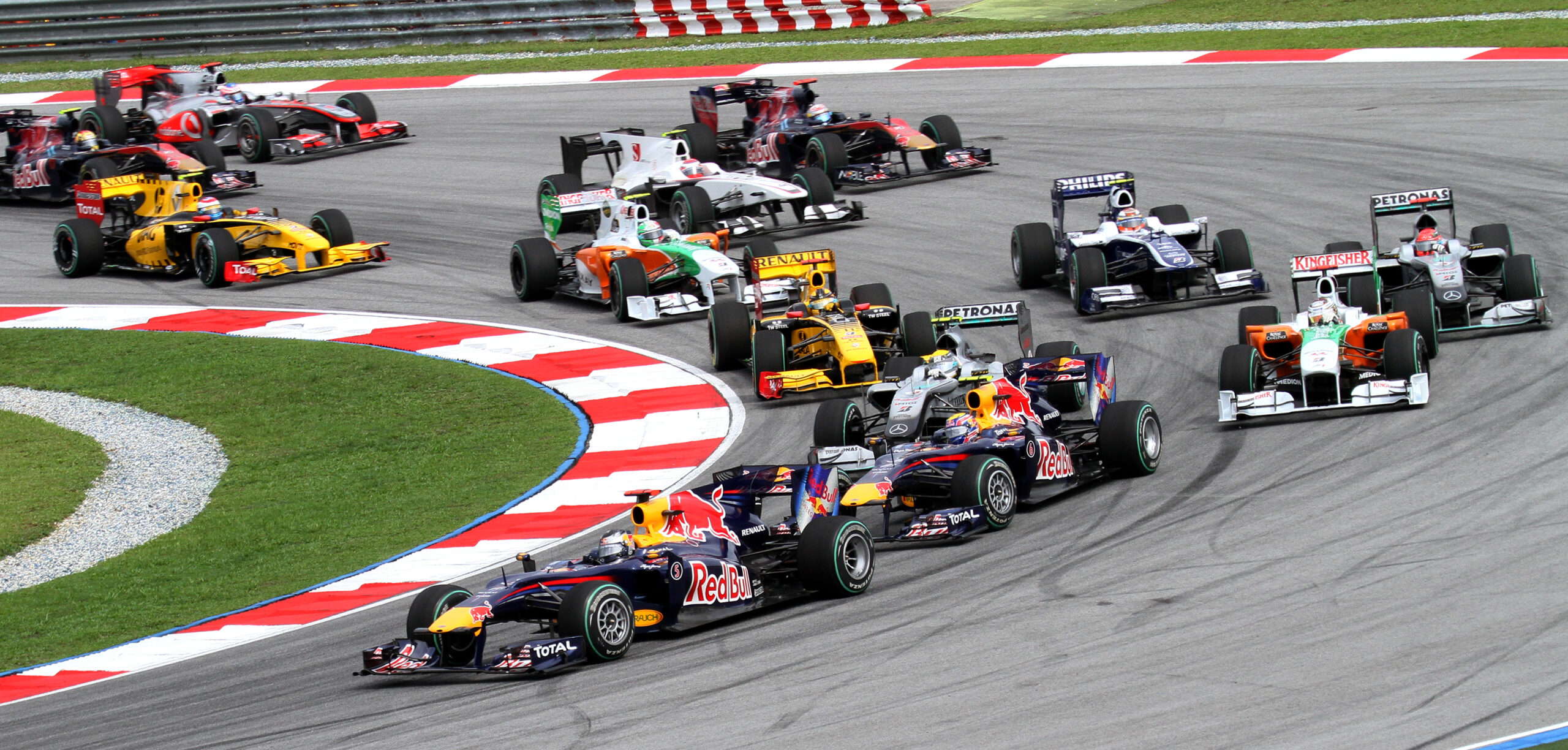 Bahrain Grand Prix – Preview, Timings and Prediction
And just like that, F1 returns for the concluding triple-header of this unique and record-breaking 2020 season as they travel to Sakhir for the Bahrain Grand Prix this weekend.
For the first-time in 2020, F1 teams will be competing in the final three races outside of Europe, in the middle east, a triple-header in Bahrain (twice), and the penultimate race in Abu Dubai.
The usual Bahrain Grand Prix commences the triple-header this Saturday (November 29th), eight months after the original date was planned in the 2020 calendar that was scrapped after the dramatic increase of coronavirus cases across the world. Then, an outer-lay circuit in Bahrain once again and Abu Dhabi wraps up the thrilling 2020 season.
Let's take a moment to admire this mesmeric scenery. 🌅#BahrainGP 🇧🇭 pic.twitter.com/N6RBFoSpii

— Bahrain Int. Circuit (@BAH_Int_Circuit) November 26, 2020
Signed, Sealed and delivered for Lewis Hamilton in Turkey
Lewis Hamilton has already sealed his record-breaking seventh World Championship, and equalled Michael Schumacher's record of most titles in F1, after driving to victory in Turkey last time out.
Another World Championship wrapped up an already outstanding season for the British driver after beating Schumacher's most podiums record and, shortly later, the German's record of most wins in F1. So, it was no surprise to see reports suggesting that Hamilton could be getting a knighthood in the new year, fully deserved.
His teammate and title competitor had a nightmare in Istanbul two weeks ago, sliding and spinning (four in total) around the circuit before finishing a disappointing 14th, handing Hamilton the Championship with three races to go.
The Finn's next challenge is to seal 2nd in the drivers' standings, but faces Max Verstappen creeping behind him with 17 points separating the two drivers' ahead of the triple-header.
SPOTTED 👀

A 7-time @f1 world champion and his best friend have entered the #BahrainGP paddock 🔥 pic.twitter.com/M51OCVbz4Q

— Mercedes-AMG PETRONAS F1 Team (@MercedesAMGF1) November 26, 2020
The Battle for 3rd intensifies 
With drivers' and constructors' championships sealed for another season; attention will turn to fight for 3rd in the constructors' championship.
Racing Point leapfrogged Renault into 3rd after a fantastic result in Turkey that saw Sergio Perez earn his first podium of 2020 – in 2nd place. Whereas, Renault only had one driver in the top 10, Daniel Riccardo, who still only managed to finish 10th.
The British-based team now has an 18-point advantage over the French-based manufacturer. McLaren separates the two in 4th – five points behind Racing Point.
Despite their downfall in 2020, Ferrari could still find their way into 3rd in the constructors' championship after two brilliant results in Istanbul. We saw Sebastian Vettel earn his first podium of 2020 and Charles Leclerc in 4th.
The Italian manufacturers are currently 6th in the standings and 24 points behind Racing Point, but a recent run of good finishes could end 2020 in happiness instead of frustrations.
Leclerc also has the opportunity to finish 4th in the Championship but has been pipped by Racing Point's Perez, after his brilliant finish in Turkey. The two are separated by three points, with Renault's Daniel Riccardo just four points behind the Mexican.
⚔️ BATTLE FOR P3 ⚔️

4️⃣ teams separated by 2️⃣4️⃣ points
3️⃣ races to go

Who you got? 🤔 @RacingPointF1@McLarenF1@RenaultF1Team@ScuderiaFerrari#BahrainGP 🇧🇭 #F1 https://t.co/BcVNKnxgP7

— Formula 1 (@F1) November 23, 2020
A quick overview of the Bahrain International Circuit
 Length – 5.412km (3.363 mi)
Turns – 15
Laps – 57
Lap Record – 1:31:447 by Pedro De La Rosa (McLaren, 2005)
Most wins by drivers – Sebastian Vettel (4)
Most wins by Constructors – Ferrari (6)
Timings
Friday
First Practice Session – 11am to 12:30pm
Second Practice Session – 3pm to 4:30pm
Saturday
Third Practice Session – 11am to 12pm
Qualifying – 2pm to 3pm
Sunday
Race – 2:10pm
Predictions
1st – Max Verstappen
2nd – Lewis Hamilton
3rd – Valtteri Bottas
4th – Daniel Ricciardo
5th – Alex Albon
We hope you enjoyed this article 'Bahrain Grand Prix – Previews, Timings and Predictions.' Who do you think will win the Bahrain Grand prix? Let us know!
Read more on F1 here: