British Grand Prix: Preview, Timings and Prediction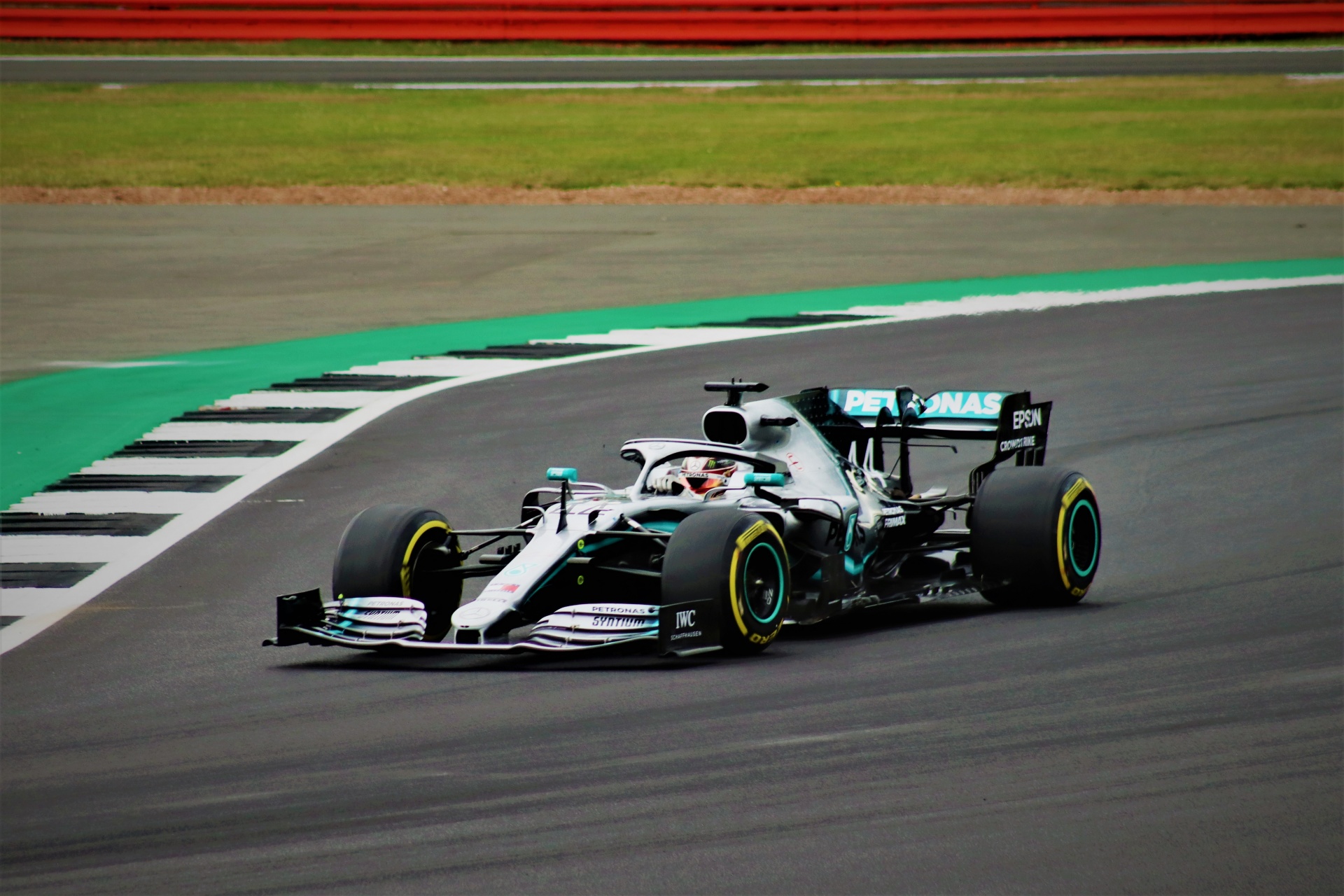 British Grand Prix: Preview, Timings and Prediction
After a week break from F1's triple opening header, teams will travel to Silverstone for British Grand Prix this weekend.
The F1 season delayed by four months, so races were coming thick and fast as fans were entertained to a triple-header in July. Now with a week's rest, teams had the opportunity to assess their cars and upgrades.
Mercedes took a clean sweep in the opening three races, with Hamilton winning twice and leading the current Drivers' Championship. 
Hamilton, whose currently five points ahead of his teammate, set a track record last year, winning his sixth consecutive Grand Prix at Silverstone. Moving one ahead of Alain Prost and Jim Clark. And many people will put him as a favourite to increase his record on Sunday. 
Weather Conditions
In England, weather can be very unpredictable and plenty of people would suspect some sort of rainfall at Silverstone. Drivers have already experienced two qualifying sessions filled with torrential rain.
However, in the opening week of August, drivers and teams will be treated to summer weather with temperatures potentially reaching 32C from Friday and over the weekend. 
Drivers' Preview
Red Bull Ready to Challenge
Red Bull, the nearest challengers to Mercedes this year, would have had the opportunity to upgrade their cars to equal the speed of the 'Silver Arrows'.
At the moment, the German manufacturers are cruising to their seventh consecutive Constructor Championship. Max Verstappen managed to gate-crash Mercedes' one-two at the Hungarian Grand Prix but accomplish to hold off Valtteri Bottas. 
However, similar to opening two races, the pace was a significant problem for Red Bull and Verstappen, who saw their gap consistently closed by Bottas after each lap. 
Hopefully, Red Bull has achieved to improve the pace in their car to match Mercedes, making the Championship slightly more interesting. 
Ferrari to remain third best 
2020 could have not got any worse for Ferrari. Failing to get both cars through qualifying session three in Austria (twice) and colliding with each other to force retirements for both cars. 
The Hungarian Grand Prix was slightly better for Italian manufacturers but are still a long way off from their rivals – Mercedes and Red Bull. Ferrari is currently 5th in the constructor championship – sitting 94 points behind Mercedes. 
However, Ferrari troubles don't look to be resolved anytime soon. According to Ferrari's chairman John Elkann, the team cannot expect to be competitive in F1 before 2022. 
A worrying statement for F1 sport and Ferrari fans, but delightful news for Racing Point and McLaren, who both could finish above the Italian racing company. 
An eye on Racing Point
The emotions in Racing Point's garage will be a complete contrast to Ferrari's.
In 2019, Racing point only accumulated 73 points, and in 2020 they have already halved their points tally with 40 points gained in the opening three races. 
Despite their impressive start, controversy has clouded over their success this season. It has been reported that Racing Point exactly copied the brake ducts from last year's Mercedes car, with Renault protesting not once but twice in the wake of Styrian and Hungarian Grand Prix. 
F1's steward is yet to make a decision on the appeal ahead of the British Grand Prix but could still be announced before Sunday's race. 
If Racing Point is judged to have stolen Mercedes brake ducts, then expect time to drop over the weekend. However, if British manufacturers win the appeal, then Lance Stroll and Sergio Perez could fight for a podium finish this weekend. 
Timings
Friday 
Practice Session One – 10am – 11:30am
Practice Session Two – 2pm – 3:30pm
Saturday
Practice Session Three – 10am – 11:30am
Qualifying – 2pm -3pm
Sunday 
Race – 2:10pm
Prediction
1st – Lewis Hamilton
2nd – Max Verstappen
3rd – Valtteri Bottas
4th – Sergio Perez
5th – Charles Leclerc
We hope you enjoyed this article previewing the British Grand Prix. Who do you think will climb to the top of the podium? Let us know!
Read more on F1 here: