How Premier League clubs have fared under VAR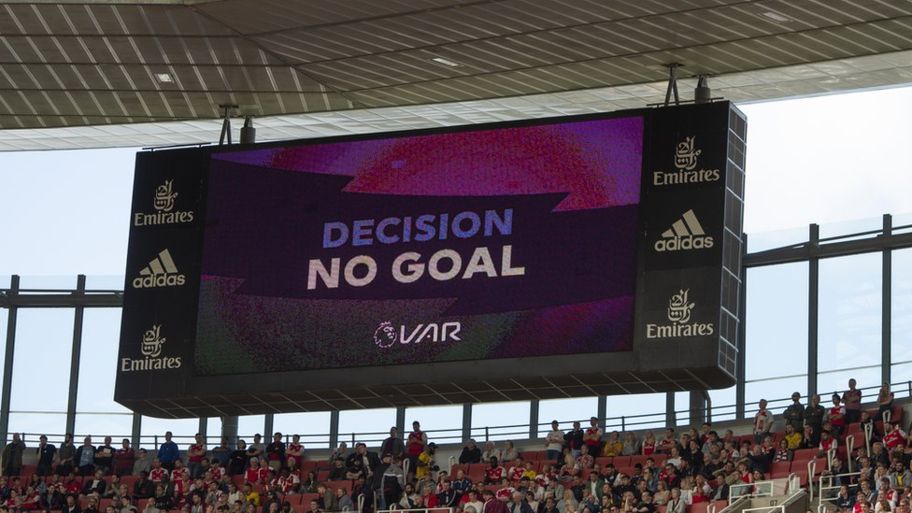 How Premier League clubs have fared under VAR
We have reached the end of another Premier League season, perhaps one of the most memorable in recent years. Alongside games behind closed doors and Liverpool ending their 30 year wait for the title, one of the things this season will be most remembered for is the introduction of Video Assistant Referees. VAR has certainly lead to controversial moments for all clubs during the last campaign, but some clubs seem to have fared better from it's rulings. So which clubs were helped most, and which suffered most, from VAR? 
VAR – Friend or foe?
Of the 20 league teams, Newcastle were the only team not to have an overturned decision against them this season. In total there were 109 decisions overturned, which means that without VAR we would have seen a dramatically different final league table. Whilst Liverpool would have still won the league and the relegated teams would have remained the same, VAR massively impacted the European places.
Wolves fans will not be happy to hear that without VAR they would have secured 4th place and Champions League, whereas they have now missed out on European football all together (unless they win the Europa League.) Man United would be 5th and playing Europa League next season, and there would be no European competition for Spurs. 
FOURTEEN (14!) penalties for Manchester United this season since the introduction of VAR.

A new all-time Premier League record since 1992… Hmmm.

— LDN (@LDNFootbalI) July 26, 2020
Who fared best?
Brighton were the team who benefited most from VAR, with a net score of +8 from their 12 overturned decisions. They had 7 goals against them ruled out through VAR during the season. Manchester United also had 7 goals against them disallowed, including contentious decisions against Chelsea and Everton. Despite having several subjective calls given their way early in the season, LiVARpool (as opposition fans jokingly referred to them as) ended with a net score of just +2. Without VAR in place, the club would still have won the league by more than 10 points. 
Who came off the worst?
At the other end of the table, Norwich suffered most at the hands of technology, with a net score of –7. This certainly did not help the Canaries in their relegation fight. Wolves and Sheffield United both had net scores of –5, despite strong seasons overall. Unsurprisingly, most teams who had a minus net score from video assistant referee decisions struggled this campaign, with only Chelsea securing European football despite a –2 score. 
This was reviewed by VAR and United got a penalty. This shambolic @premierleague season has certainly been memorable! 🙈 #ncfc pic.twitter.com/qsHqkjFl4m

— The Tweeting Canary 🐤 (@TweetingCanari1) July 31, 2020
It is difficult to gauge whether VAR has been successful this season. There were clear issues early on, with decisions taking several minutes to be completed and some baffling offside calls. Fans were also surprised to see that referees were not consulting a monitor before making their decision, as it had been in the 2018 World Cup. This was gradually introduced during the campaign, and the Premier League would argue that VAR ultimately resulted in more correct decisions. Either way, the technology will be in use again for the 2020/21 season. 
We hope you enjoyed the article 'How Premier League clubs have fared under VAR.' Do you think VAR has been a success this season? Let us know in the comments below!
Check out other football stories here: