English Football Transfer Window Dates Confirmed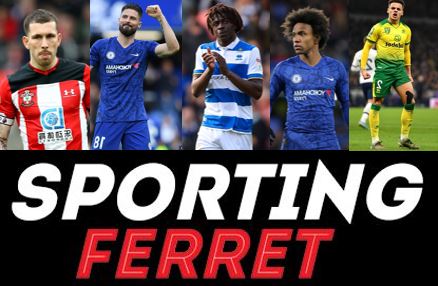 Clubs to be able to make transfers for 12 weeks
Both the Premier League and English Football League (EFL) have agreed to have the transfer window open for 10 weeks from July 27th until October 5th 2020.
Furthermore, there is to be a domestic only window from 5th until the 16th October, in which only transfers between Premier League and EFL clubs are permitted.
OFFICIAL: The Premier League summer transfer window will be open from July 27th until October 5th pic.twitter.com/Q1H6p3khgL

— B/R Football (@brfootball) July 15, 2020
Regarding the extra domestic window,the Premier League statement confirmed:
"During this window, Premier League clubs will only be able to trade with EFL clubs (either loans or permanent registrations).
No transfers can take place between Premier League clubs in this period.
The transfer window is subject to the approval of FIFA."
To supplement this, the EFL confirmed in their statement that: "any player registered before the completion of the 2019/20 season will not be eligible to play for their new Club until season 2020/21 commences."
It went on to state: "The window for international registrations closes at 11pm on Monday 5 October, with an agreement in place with the Premier League for an extended two-week domestic only window which will close at 5pm on Friday 16 October."
Last year, the transfer window ran until August 8th, as the Premier League decided to end the transfer window before the season began.
Notable signings from last year's transfer window include: Nicolas Pepe, Youri Tielemans and Harry Maguire
Clubs are still expecting that the 2020/21 football season will kick off on September 12th, after the international break.
We hope you enjoyed the article 'English Football Transfer Window Dates Confirmed'. How do you think the different dates will affect transfer business? Let us know!
Read more on football here: