Super Bowl 54: Time, Location, Odds, Halftime show, Information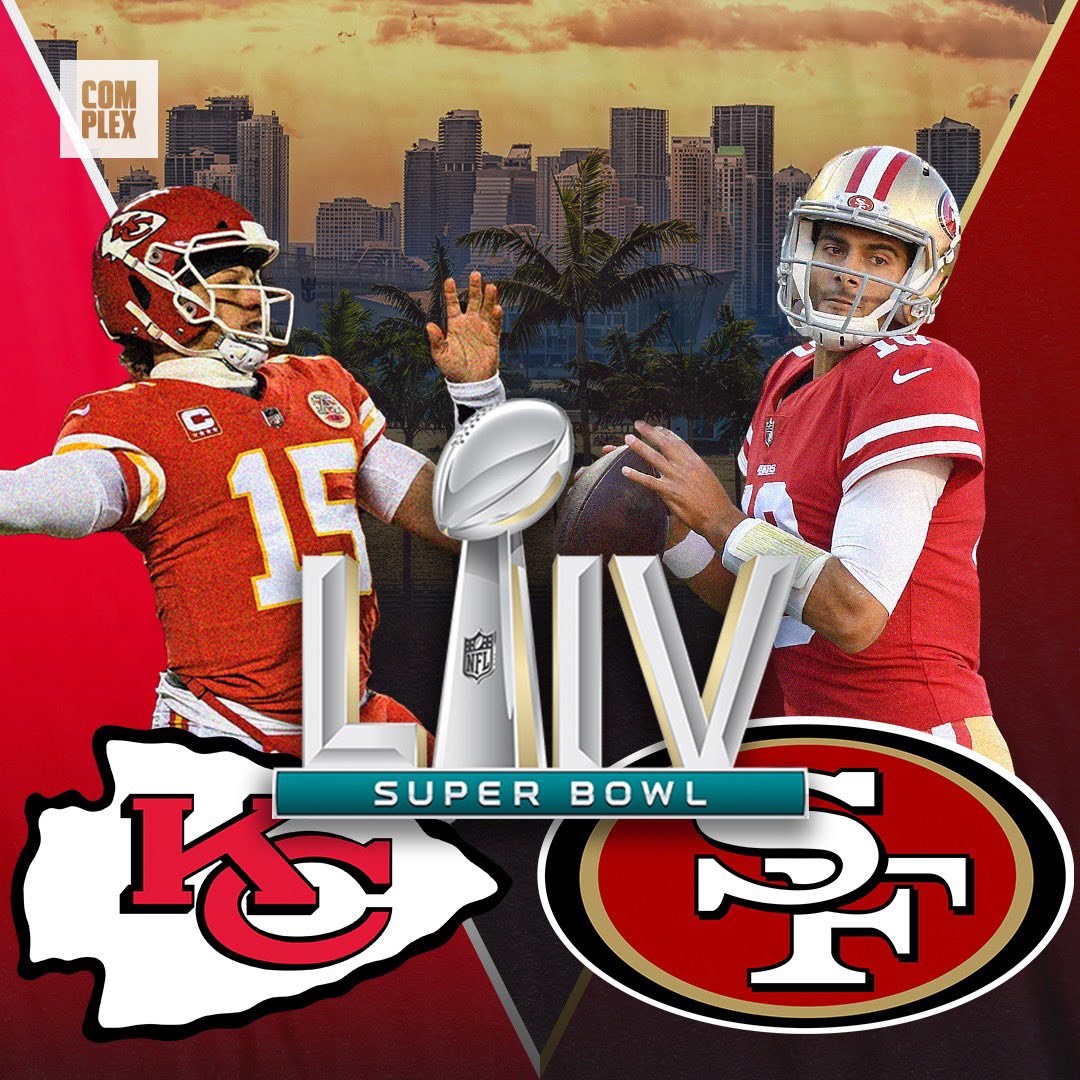 Super Bowl 54: When and where is Super Bowl 54?
Today marks the highlight of the year in the American sports calendar with the return of the Super Bowl with more than 150 million people worldwide set to tune in.
The 2020 Super Bowl see's the Kansas City Chiefs come up against the San Francisco 49ers. The game is set to be played at the Hard Rock Stadium in Miami, Florida.
Super Bowl 54 is set to start at 6.30pm EST (11.30pm within the UK.)
How can I watch Super Bowl 54?
Super Bowl 54 is being broadcast on the BBC and is free to watch for all residents of the UK. The coverage is set to start from  23.00pm on BBC Two with the kick off on BBC One from 23.30pm.
Who is performing at the Super Bowl halftime show?
Jennifer Lopez and Shakira are headlining the Super Bowl 54 halftime show, the first time in history two Latina artists will grace the stage for the Championship game.
Super Bowl 54 odds
The Kansas City Chiefs are slight favourites heading into Super Bowl 54 with odds of 4/5 to win. The San Francisco 49ers are at current odds of 1/1.
Chiefs running back Damien William is favourite to score the first touchdown with odds of 11/2. 49ers running back Raheem Mostert is second favourite to convert the first touchdown with odds of 13/2.
Chiefs QB Patrick Mahomes is the favourite to be named MVP for the Super Bowl at odds of 21/20 whilst 49ers QB Jimmy Garoppolo is second favourite to be named MVP at 11/4.