ATP Finals champion Stefanos Tsitsipas feels he is 'really close' to a Grand Slam win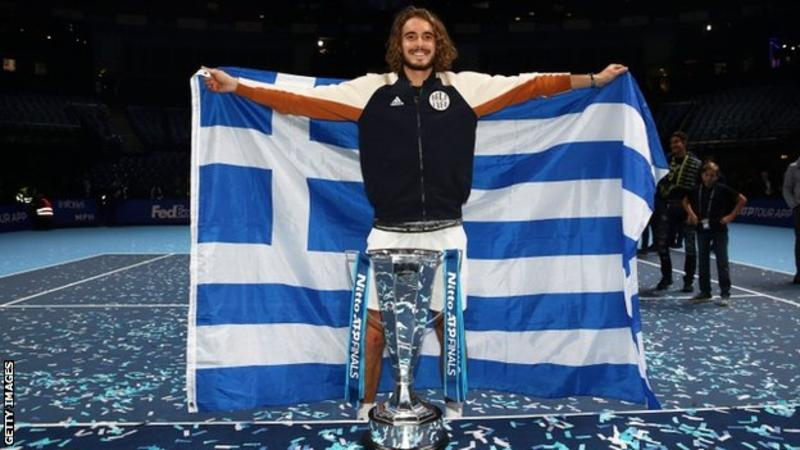 You might be aware that a lot of sporting action was going on over the weekend. We know that the Premier League football was there as well as the Brazil GP was taking place where Lewis Hamilton, the British driver, was starting from third place. However, there was another event as well where the O2 stadium in London was hosting finals of the ATP Finals tour where Dominic Thiem had a clash with Stefanos Tsitsipas who made his way to the finals after beating the Tennis legend and world no. 2 Roger Federer in straight sets.
BBC Sports' report mentions that Dominic Thiem made his way into the finals after a win against Alexander Zverev. In the finals, it was believed that both the players had a chance at the trophy with Tsitsipas having the upper hand. It happened exactly like that as both the players fought hard but it was Tsitsipas who prevailed and went on to win the finals by a margin of 6-7 (6-8) 6-2 7-6 (7-4). After conceding the first set to Thiem, Tsitsipas took the second set easily while he had to play a tie-breaker in the third.
Obviously, Stefanos was very emotional after the win and the road to his victory in the finals was a great one as well. During the ceremony, Tsitsipas said that he feels he is "really close" to winning a Grand Slam title out of the four that is played every year. We know that the Australian Open will start next year in the month of January followed by the French Open, Wimbledon and then the US Open. Six-time grand slam champion Boris Becker had high praise for Tsitsipas as he claimed that "a superstar is born". Now, if Tsitsipas has to win the Grand Slam next year then we feel that his best chance would be in the Australian Open where he managed to get in the top four earlier this year.