Alexander Zverev says he did not use his phone during match in ATP Finals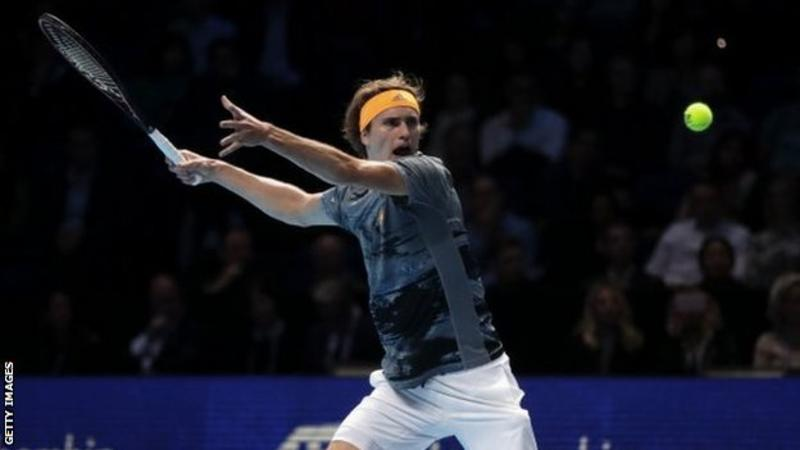 If you have been following the world of Tennis, you would know that there are four grand slams tournaments every year in the sport. These grand slams are the Australian Open, French Open, Wimbledon and the US Open. However, we also have a lot of tournaments regarding Tennis over the year where the top players in Tennis are seen apart from the major tournaments. One of these tournaments, apart from the grand slams, is the ATP Finals. Here, we see that the top players in the world compete against each other to claim supremacy on who is the best player of the year.
Talking about the ATP Finals, we have some controversy regarding the tournament involving Alexander Zverev as per BBC Sports' report. Zverev, who is also called Sasha, is one of the best emerging players in World Tennis and he has already beaten top players. Now, a controversy erupted when Alexander Zverev was playing a match against Stefanos Tsitsipas. He was seen using something which was kept inside his bag during the changeover. Later, he was asked after his defeat against Tsitsipas whether he was using his phone during the match.
The 22-year old Alexander Zverev said that "I don't know what they saw, but it was definitely not a phone." who lost 6-3, 6-2 against his opponent in London. As per the rules, it is not allowed for any player to access electronic devices during the match. Zverev added that "My phone was in the locker room. I always leave it there,". However, the questions kept coming as to what it was if it was not a phone that he was seen touching. On this, he said that it might have been "a water bottle? Empty water bottle maybe?" which the cameras picked up and misunderstood as his phone. It is known that Alexander Zverev had already defeated Rafael Nadal before getting defeated by Tsitsipas.