The most valuable football shirts of all time, plus those to keep your eyes on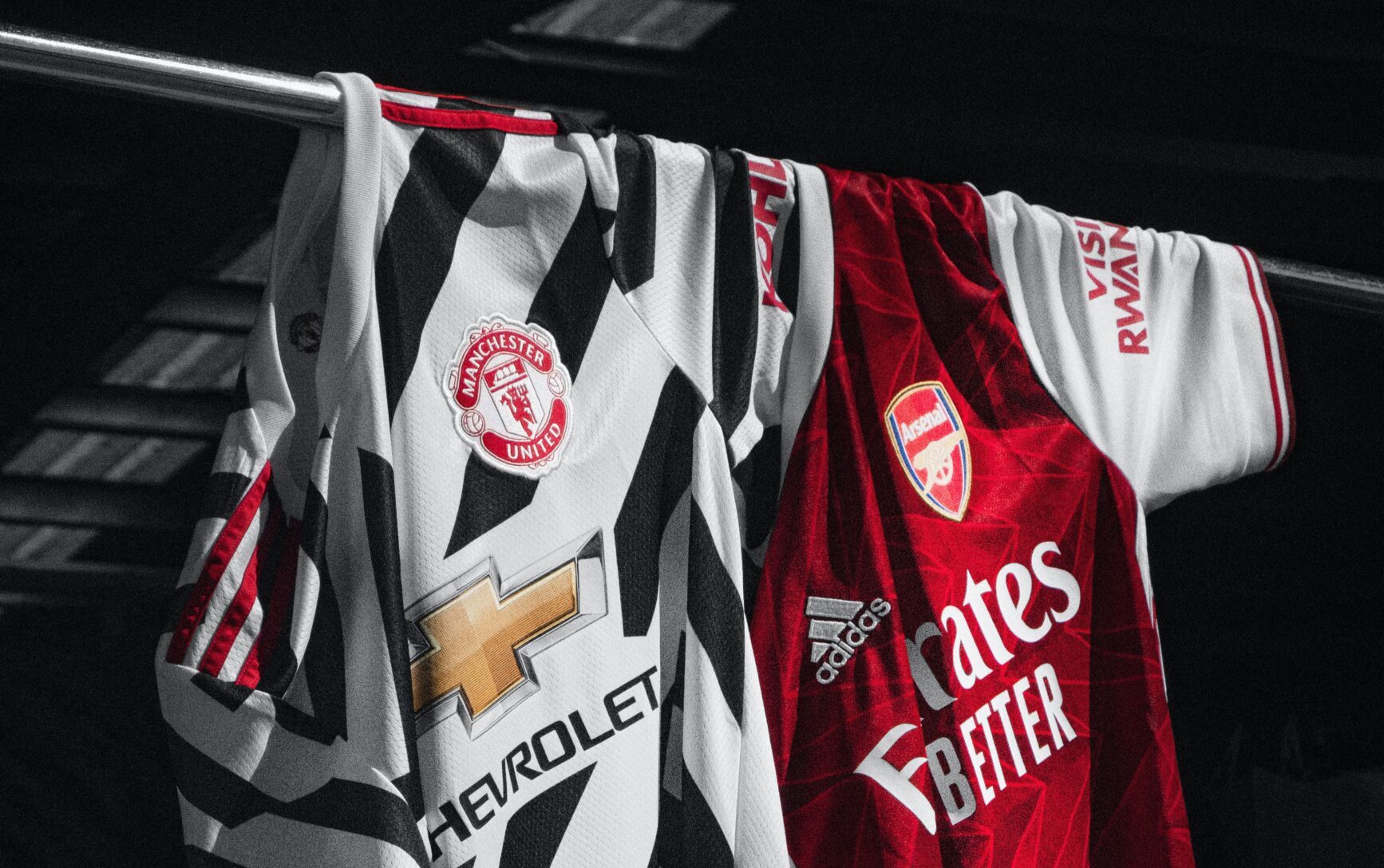 The most valuable football shirts of all time, plus those to keep your eyes on
Thinking of investing in some rare kit? It might be hard to predict which colours might become the most valuable, but it's always easy to follow the most interesting players. We've compiled a list of some of the world's most expensive shirts going – alongside a few big names for you to follow now.
1.
Diego Maradona 'Hand of God'
shirt
This legendary top was worn by Diego Maradona during the 1986 World Cup and made a record-breaking £7.1m at auction after previously being owned for 13 years by midfielder Steve Hodge. The infamous game knocked England out of the tournament, despite Maradona scoring twice – with one goal being the legendary 'hand of God' goal.
2.
Sir Geoff Hurst's 1966 World Cup shirt
Worn during the 1966 World Cup final against West Germany, Sir Geoff's shirt sold at auction in September 2000 for a staggering £91,750. During the game, Hurst scored a remarkable hat-trick, helping England win their first ever World Cup with a clear 4-2 win.
3.
Pel
é's
1970 World Cup shirt
Pelé's iconic Brazil shirt previously stole the limelight as the world's most expensive football shirt. The Brazilian scored a goal wearing the shirt during the final, partially adding to its enormous value. However, the final sale exceeded estimates, making at least three times more than expected.
4.
Manchester United 1986/88
The Thirds team kit is famous for being used during Sir Alex Ferguson's' first season as manager at Old Trafford. In striking blue with iconic red and white trims, the retro Adidas design is immediately recognisable by fans and rivals alike. It could cost up to £450 to get your hands on one of these shirts.
Players to look out for:
1.
Mohamed Salah
Having just signed a new three-year contract worth an estimated £350,000 a week, Salah is one of the most popular players in the game at the moment. He's not only showing boundless energy and promise on the pitch, but he's already scored 44 goals in his career – the second-highest total in the history of any club.
If you're feeling lucky and you've got eyes set on Salah, it might be a good idea to invest in one of his shirts from the Liverpool FC store now and keep it pristine.
2.
Luis Diaz
With the bookies expecting to see Diaz earn plenty of points this season, he's definitely one worth keeping an eye on. The Colombian plays as a winger for Liverpool FC and is well-backed to be a top scorer for the team this season.
3.
Marcus Rashford
Manchester United player Marcus Rashford is known for his outstanding contribution to charitable causes alongside being a star player. First signed to the team during his primary school years, he made history in February 2016 by becoming the youngest ever player to score in a European competition.
Got any tips of your own on the next big stars? Feel free to share them in the comments section below!
We hope you enjoyed the article 'The most valuable football shirts of all time, plus those to keep your eyes on.' Which football kit do you see as the most valuable? Let us know!
Read more on sport below: