NBA: The main challenges for the playoff teams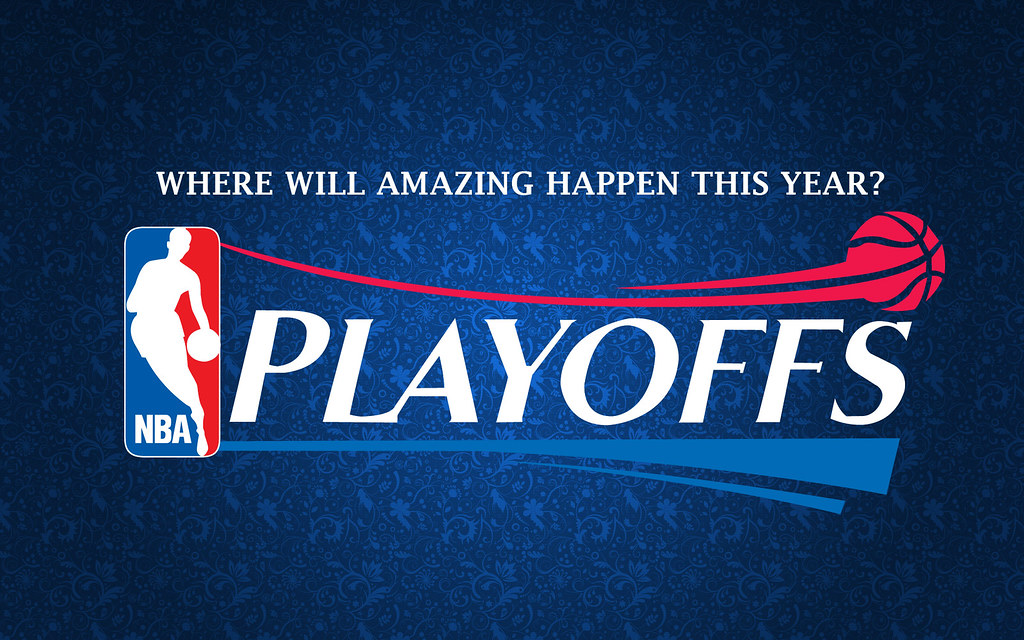 NBA: The main challenges for the playoff teams
With the main playoff bracket now set there are several main challenges that the competing teams will face. The two-month walk to fight for the championship begging. Each team is facing many questions and challenges. Dissecting these challenges will help us understand the playoff teams better and what to expect during the 2021 NBA playoffs.
Ready for the #NBAPlayoffs. 🏀🍿

JAZZ vs. GRIZZLIES

SUNS vs. LAKERS

NUGGETS vs. TRAIL BLAZERS

CLIPPERS vs. MAVERICKS

76ERS vs. WIZARDS

NETS vs. CELTICS

BUCKS vs. HEAT

KNICKS vs. HAWKS

— NBA (@NBA) May 22, 2021
Western Conference
Utah Jazz: How far can they make it without a solidified star player?
Even though Donovan Mitchell had an incredible season, he has never made the All-NBA team or collected any votes toward a major award. Statistically, he has improved tremendously, but the question remains. The problem with this lack of a superstar is that the Jazz has a one-dimensional offensive philosophy. On offense, they have mostly relied on 3 pointers, while on the defensive end it has been Rudy Gobert serving as the rim protector role. Additionally, the Jazz should be concerned about the lack of their playoff and championship experience.
After 764 days since our last true home playoff game … we're back 🖤#StartingLineup | @ZionsBank pic.twitter.com/TB66DSL3IK

— utahjazz (@utahjazz) May 24, 2021
Phoenix Suns: Can Deandre Ayton respond to the pressure?
Phoenix is loaded with young talent and has Chris Paul as a floor general. Undoubtedly Paul will lead the team, but young players like Ayton and Booker still have yet to prove themselves in the playoffs. However, one to focus on is Deandre Ayton, as he will be the one guarding Lebron James and Anthony Davis. A good performance on the offensive side means that Ayton could change up the defensive scheme of the Lakers and future possible match-ups. Essentially, Deandre Ayton is a big wildcard in the series against the Los Angeles Lakers.
Denver Nuggets: Will Aaron Gordon be able to somewhat replay Jamal Murray?
Even though Jamal Murray and Aaron Gordon are essentially two different players, Gordon's efficiency can make up for Murray's absence. Gordon excels in athletic ability, quick transition buckets, and momentum-changing plays. His athleticism also proves good on the defensive end. His addition to the roster alongside Jokic and Porter Jr. is a key notion towards Denver making a good playoff run. Even with little deep playoff experience, Gordon can upset any team.
Los Angeles Clippers: Can Paul George show up?
With the upsetting performance last season, all eyes are set on the All-Star player Paul George. He has a questionable playoff reputation and needs to gain momentum for this year's playoff run. With an expanding pressure the question is simple: Can he perform? The question also ties to his teammates as he needs to take up a leadership role and lead the Clippers against the competitive Western Conference. It has been evident that when he performs big, the Clippers win.
Clocking in. pic.twitter.com/LgVQkH2zaR

— LA Clippers (@LAClippers) May 22, 2021
Dallas Mavericks: Will Luka lead the team to greatness?
Luka Doncic has made a name for himself. The young Dallas player proved that he is on another playoff level and has proved himself that he can perform without the injured Kristaps Porzingis. In this scenario, it does not boil down to skill as Luka has shown that he can set himself up and be a pass-first player as well. Although, can he remain cool under the pressure of double teams and flagrant fouls? The Clippers will certainly look to exploit that in the first round. The burden on Doncic's back is immense and he will have to play through it.
Portland Trail Blazers: Can the frontcourt keep up with Damian Lillard And CJ McCollum?
There is nothing to say about Portland's backcourt. Lillard and McCollum have proved that they can show up numerous times. Damian Lillard on his own has particularly proved that he can turn games around and deliver game-changing performances. The problem lies in the fact that the frontcourt of Portland is inconsistent. What the guards need from them is solid paint defense and an easy bucket on the other end. Drawing fouls will also be a big plus for Portland as they can upset the schemes of other teams drastically.
Memphis Grizzlies: Will Jaren Jackson Jr. explode? 
A hard-fought playoff spot has proved that the Grizzlies will not give up and will fight hard. For most of the season, the coaching staff was careful with putting Jackson to play as he was coming off an injury. Can a big man adapt to the circumstances? If he utilizes his ability and adapts to the heightened intensity of the playoff games he can certainly be another wildcard in the Grizzlies' team. Combine Jackson with Ja Morant and there is a great young duo capable of impacting all four quarters of the game. However, the case for Jackson will be uncovered in the upcoming games.
Tonight's #GrizzStarting5 sponsored by @Verizon

🏇 @JaMorant
🦆 @dillonbrooks24
🐻 @KyleAnderson5
🐶 @jarenjacksonjr
🇱🇹 @JValanciunas #NxtUpMemphis | #GrzNxtGen pic.twitter.com/jJCjPQfgAH

— 🙅‍♂️- Memphis Grizzlies (@memgrizz) May 24, 2021
Eastern Conference
Philadelphia 76ers: Can Ben Simmons compensate for his lack of perimeter shooting? 
Often in the playoffs, the court shrinks and the game slows down a lot. This reduces the fast-break points drastically. Joel Embiid will certainly stay in the paint and look to abuse his athletic ability as there is almost no one to stop him. This being said can Simmons adapt and prioritize midrange and 3-pointers? Because of Joel Embiid's presence, he will certainly draw plenty of double teams. This will open up the perimeter for Simmons, Seth Curry, and Tobias Harris as they will take the shooting load.
Brooklyn Nets: Can they play defense?
There is no question that the offensive line-up of the Nets is insane. Arguably, they have the biggest offensive star power lineup in NBA history. Harden, Kyrie, and Durant can drop about 140 points on any team. Combine the big trio with Blake Griffin and Joe Harris and you have complete offensive firepower. Essentially, they don't really need lockdown defense, but they certainly will have to play better defense than they did in the season. A few fourth-quarter stops might be just enough to give the Nets the championship.
Your GAME 1 STARTING 5

▪️ @JHarden13
▪️ @KyrieIrving
▪️ @KDTrey5
▪️ Joe Harris
▪️ @blakegriffin23 #NetsLevel pic.twitter.com/FxXMJUQc4X

— Brooklyn Nets (@BrooklynNets) May 22, 2021
Milwaukee Bucks: Is Jrue Holiday a game-changer?
Jrue Holiday is a great all-around player and is beloved by the Bucks community. He is certainly an upgrade from Eric Bledsoe. However, he still lacks playoff experience. He needs to stay good on the defensive, scoring buckets on the other end, and help Giannis Antetokounmpo finally get towards the wanted Championship.
New York Knicks: Can their lack of experience get them through the playoffs?
Finally, the Knicks have been overcoming their curse, securing postseason play. Unfortunately, none of the players that made this story happen to have playoff experience. Julius Randle, RJ Barrett, and the rest of the company have not earned any expertise in the postseason. The Knicks are primarily made from role players and it is interesting to see how these role players adapt when clutch times come. Who will be taking the big shots?
Atlanta Hawks: Will Nate McMillan prove himself?
The case of Nate McMillan is his playoff record – 3-16. Adding the fact that he is going for a contender of Coach of the Year it is interesting how McMillan will respond to the pressure. Although his coaching and improved roster saved the season, now it is where it truly matters. This is a great opportunity for the Hawk's coach to show that he is capable of leading a team to a good postseason run.
Game 1 Starters:

1⃣ » @TheTraeYoung
2️⃣ » @LeaderOfHorde
3️⃣ » @DreHunter
4️⃣ » @jcollins20_
5️⃣ » @CapelaClint pic.twitter.com/TJA5JvNsyL

— Atlanta Hawks (@ATLHawks) May 23, 2021
Miami Heat: Can Jimmy Butler and Company discover last post-season's magic?
The success of last year's Miami playoff run has not been there throughout the regular season. They have struggled to maintain consistent form, but have bounced back a bit lately to secure a spot in the playoff bracket. The question does not really lie around Jimmy Butler as his record has proven that he has the means. The real challenge is how will the players around him adapt. If they fail to bring the performances they had last year, Miami's playoff run will be rather short-lived.
Boston Celtics: Will Jayson Tatum need to carry the team?
In his last game, Jayson Tatum scored 50 points. This performance virtually saved the Boston Celtics season and clinched their seventh seed. However, with Jaylen Brown out with a wrist injury, the desperation on the offensive side is showing. Tatum's performance will surely get him plenty of double teams. Boston will need Tatum to show up indefinitely. However facing Durant, Kyrie, and Harden in the first match will be a difficult task for the short-handed Boston team.
Washington Wizards: Will Beal and Westbrook lead the team?
Bradley Beal is coming off an incredible offensive season with roughly 31 pts per game. His duo, Russell Westbrook, has also proved that he is one of the best all-around point guards in NBA history. His triple-doubles can set teammates up and fight on the defensive end as well. However, this pressure on Beal and Westbrook means that they will often have to play through fatigue. Beal's hamstring injury combined with Westbrook's fatigue might prove difficult for the Wizards to beat the Sixers.
Game 1 starters!

G – @russwest44
G – @RaulTogni
G – @RealDealBeal23
F – @rui_8mura
C – @alexlen #WizSixers | @GEICO pic.twitter.com/crDwHgfeYj

— Washington Wizards (@WashWizards) May 23, 2021
We hope you enjoyed the article 'NBA: The main challenges for the playoff teams.' Who are you rooting for in the playoffs? Let us know!
Read more on basketball here: