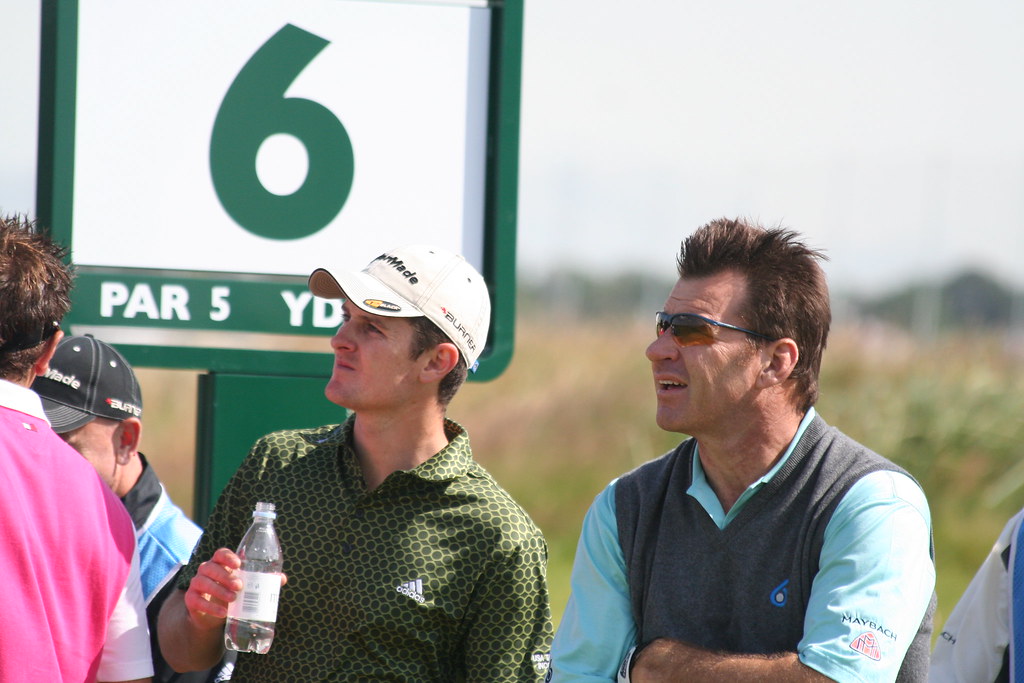 Faldo to the Fore
Resplendent in his newly acquired Pringle sweater he set off for the home of golf.
The smooth transfer from Leuchars Railway Station was facilitated by a police escort. With his entry-pass fashionably attached to a fresh copy of Sporting Life, he entered the arena.
Day Three of the 1990 Open Championship.
All eyes were on the final pairing of Nick Faldo and Greg Norman, who were tied after 36 holes. Media commentators fuelled comparisons with the 'Duel-in-the-Sun' involving Jack Nicklaus and Tom Watson at Turnberry in 1977. The destination of the famous claret jug would be decided (in all but name), that very afternoon.
As the world class supporting cast sought to rein in the leaders, Faldo and Norman conducted their final preparations. Their demeanour on the practice putting green adjacent to the First Tee, provided the narrative for the 18 holes that lay ahead. While Faldo forensically dealt with a series of putts in the 10-20 foot range oblivious of the gathered onlookers, Norman chose to engage in conversation, posing for photographs and the like, which endeared him to the audience.
With a par at the last, Nick Faldo has played his last Open round at St. Andrews, where he won in 1990. #TheOpen pic.twitter.com/P06AKVDTdI

— PGA TOUR (@PGATOUR) July 17, 2015
Faldo's 'no sentiment in business' mantra instigated a two-shot swing at the First. As the round progressed, the Englishman carved out a five-shot cushion over his main rival. The near-faultless demonstration of iron-play aligned with a masterful putting stroke, secured his second open title the following afternoon. This success combined with back-to-back US Masters triumphs, elevated Faldo to No.1 in world rankings.
In 2015 Sir Nick Faldo bade farewell to Golf at the scene of his greatest triumph. He paused on the Swilken-Bridge on the eighteenth to take the well-earned applause of the knowledgeable audience. Fittingly, he donned the James Pringle designed sweater which he endorsed on many occasions. Greg Norman's career endured its share of hiccups, but his empathy for his followers remained a constant throughout.
We hope you enjoyed this article 'Faldo to the Fore'. Where do you think Nick Faldo ranks among the great golfers? Let us know!
Read more on golf here: