Super Rugby Aotearoa mid-season report card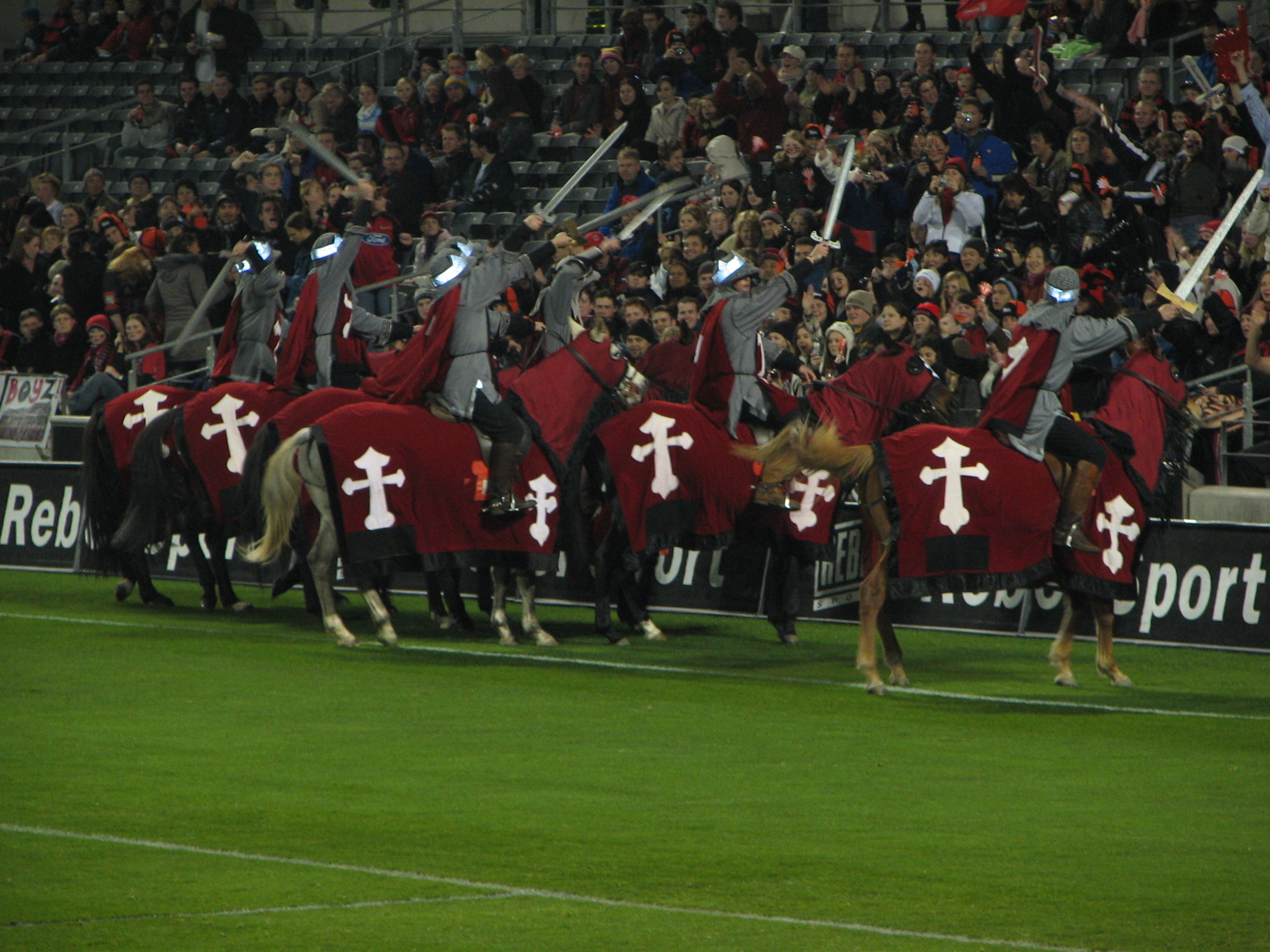 Full marks for Crusaders but Chiefs need to revise more
With five rounds of Super Rugby Aotearoa complete, we are already halfway through the competition. The Crusaders have been at their dominant best, whilst the Blues have become a force to be reckoned with. At the other end of the table, the Highlanders have impressed on occasion and the Hurricanes have shown misfiring glimpses. The Chiefs, on the other hand, have been a shadow of their former selves, losing all their games so far. Here are the Super Rugby Aotearoa mid-season report cards…
Crusaders – 1st
What is there to say about this side? The juggernaut marches on after squeezing the fight out of the Blues and is showing no sign of stopping.
They sat top of the New Zealand conference of Super Rugby before the COVID-19 pandemic struck. They have continued their phenomenal form into the New Zealand brand of the competition and seem invincible.
The Crusaders have built their game around a playing pool that is capable of both beast and beauty. The likes of Cody Taylor, Sam Whitelock and Cullen Grace provide the counter to the silk of Richie Mo'unga, Sevu Reece and the brilliant Will Jordan.
Nonetheless, the ride has not been easy for them. They have been made to work for their wins in all their games. They narrowly beat the Chiefs and battled to convincing wins against the Blues, Highlanders and Hurricanes.
Team Rating: 9/10. Unbeaten, averaging over 30 points per game and six points clear at the top. They could not be much better.
Star Man: Will Jordan. The young full back is top of almost all the performance charts. He has the most tries (5), the most clean breaks (10), the most defenders beaten (24) and the most metres made (344).
These incredible statistics all come from a man who only made his Super Rugby debut last year. The 22-year-old has fans across the world raving about his form and is sure to have a bright future.
Must do better: They have taken a while to really click into gear in matches. It is only in the final quarter when they are pulling away from sides. But as many fans will remind you, it does not matter how you win.
😍 Get someone who supports you like Razor supports Will Jordan (crossing the line for yet another winner 😅) 💪👏 pic.twitter.com/GFt5IbcRRE

— Sky Sport NZ (@skysportnz) July 11, 2020
Blues – 2nd
The Blues have been one of the most exciting teams in the tournament and have thrilled fans with their attacking play. With the signing of Beauden Barrett they finally seem like the real deal after years of being nothing more than a meme.
It is their young players, however, who appear to be driving the team on. Caleb Clarke, Hoskins Sotutu and Mark Telea are all under the age of 24 and have been in scintillating form. That is without counting the phenomenally talented Rieko Ioane.
Despite their loss against the Crusaders, the Blues are still in with a chance. The Auckland side are six points behind their unbeaten rivals and will fancy their chances against them at home. Even so, the Blues are now reliant on other teams taking points away from the Crusaders and desperately need to win some bonus points of their own.
Proud of our Blues 💙

📸: @gettysport#BluesAllDay #BluesTogether #CRUvBLU pic.twitter.com/SYWwBLNGPK

— The Blues (@BluesRugbyTeam) July 11, 2020
Team Rating: 8/10. Undoubtedly on the up but still missing the ability to put other teams to the sword. A good improvement.
Star Man: Hoskins Sotutu. Whilst all eyes have been on Barrett, Sotutu has been a real revelation for the Blues. His form has seen him attract the attention of Eddie Jones and he looks to have a bright international future for whichever country he chooses to represent. His power in the carry and mobility around the pitch are big assets for this young man.
Must do better: Leon MacDonald's side are not quite the finished product. They can close out games, but as shown against the Crusaders, they are prone to letting it slip.
They could also do with earning bonus points more often. so far, they have not managed to earn one and they could prove the difference at the end of the season.
Hurricanes – 3rd
After a slow start the Hurricanes are starting to click. Their win over the Highlanders last weekend was their second in a row after losing their first two games. Fans in the capital will be hoping that their side can build on these performances when they host the Blues.
At the moment, however, they look firmly like a mid-table team. They have beaten the teams you might expect them to beat but have not really come close against the top two. That being said, the Hurricanes are still in contention for the title if both the Blues and the Crusaders slip up.
All in all, they could be a lot worse off, but they are not looking as competitive as they would like.
Team Rating: 7/10. Not outstanding, not necessarily bad. They will need to beat the sides ahead of them to improve their rating.
Star Man: Ngani Laumape. The big inside centre has impressed in a side that has not been spectacular. He has brought everything you would expect from him, hard lines, big hits and plenty of defenders beaten. Laumape must now help his team find that extra bit of spine to beat the big teams.
Must do better: People love to watch them for their flamboyance, but they have been weak defensively. They have conceded the second-most tries and second-most points in the competition. If the 'Canes want to be in the fight at the end of the season they must use their cutting attack in tandem with a solid defence.
Highlanders – 4th
The Highlanders have been one of the surprise packages of Super Rugby Aotearoa. Before the pandemic hit, they were rock bottom of the New Zealand conference and were only three points ahead of the last-placed Sunwolves, who are now no longer part of Super Rugby.
Despite sitting in fourth place and conceding the most tries, the Highlanders have managed to pull some good results out of the bag, particularly their opening round win against the Chiefs. The Dunedin side also ran the Crusaders close for a long time and have picked up two bonus points.
Having impressed so far, they will be hoping to take their game to the next level in the next round of matches. The Highlander's Super Rugby Aotearoa mid-season report card is one to be admired without being outstanding.
Team Rating: 7/10. Punching above their weight. There is still plenty to work on, but they are doing well.
Star Man: Mitchell Hunt. It is hard to pick between Hunt, Shannon Frizell, Marino Mikaele Tu'u and Aaron Smith for this one. The basis of the Highlanders' good performances has been their strength as a team, rather than one individual.
Yet, Hunt is their top scorer and has been throwing everything into his performances. He even took some huge hits against the Hurricanes.
Must do better: The Highlanders need to tighten up defensively. They are the only team in the competition to concede more than 100 points across four games. They have also conceded 14 tries, more than any other side. If they can shut teams out more often, they will start to turn bonus points into wins.
💥 And another one gone! These weekends just never last long enough! 😅 #SuperRugbyAotearoa pic.twitter.com/WSHSLwsxwL

— Sky Sport NZ (@skysportnz) July 12, 2020
Chiefs – 5th
What is going on at the Chiefs? Before lockdown they had only lost two games and were four points off first in the New Zealand conference.
Unfortunately for Chiefs fans, their side has not impressed at all during Super Rugby Aotearoa and need a big second half of the season to avoid finishing last.Their Super Rugby Aotearoa mid-season report card is the least appealing of the group.
When former Wales coach Warren Gatland arrived, expectations were high. He is a proven winner, but for some reason has not transferred this to his home country.
Considering their injury list, however, their performances have not been awful, and they are the only team to push the Crusaders to the buzzer. They are just overly reliant on Damian McKenzie and his kicking to get them out of trouble.
Team Rating: 5/10. Winless and luckless, the Chiefs are struggling. They have not been able to see out victories, including against the Highlanders in round one. The 2012 Super Rugby champions have failed to live up to expectations.
Star Man: Damian McKenzie. The Chiefs' fullback has been dragging them into contention with his incredible kicking. McKenzie has scored 61% of his team's points this season; without him, they would be nowhere near the other sides. He is reliable off the tee, yet, is confident under the highball and always forces his team forward.
Must do better: Score more tries! Warren Gatland's Wales side was known for their defence, not scoring tries. However, the Waikato-based team have only scored five tries in four games.
You cannot win rugby games with numbers like that. They have an exciting backline, but their injury-hit forwards have not been able to get front-foot ball. Unleash the backs in the right space and they can start to pick up wins.
We hope you enjoyed the article 'Super Rugby Aotearoa mid-season report cards'. Do you agree with our reports? Let us know!
Read more on rugby here: