Allied Mobility sponsors wheelchair rugby 2021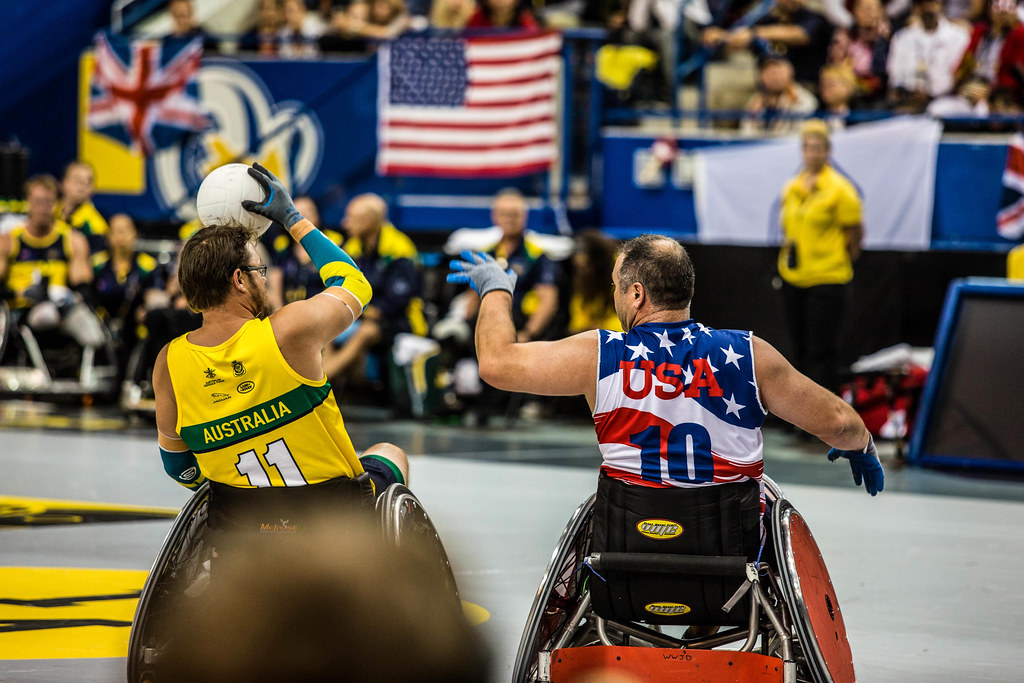 Allied Mobility sponsors wheelchair rugby 2021
After a year of Covid-related restrictions, the sports industry has had a rough time, and the majority of games have not gone ahead. As covid-restrictions begin to lift and rules are eased, Allied Mobility will be sponsoring the Scottish Rugby League for its kick-off on the 12th of June at the Celtic Cup. The Celtic Cup has been running since 2015 with wheelchair rugby teams from Ireland, Scotland and Wales.
The Rugby League World Cup will take place between the 23rd of October and 27th of November 2021. Teams from across the world will participate in the international Rugby League, which is held every four years. The three individual tournaments will take place in 21 venues across 18 towns and cities in England. The women's and wheelchair contests will be made up of two groups of four teams – and the men's competition will be made up of 16 teams from four groups. All 61 games will be broadcast live on the BBC so you can watch them from the comfort of your own home.
The Rugby League World Cup aims to inspire and excite rugby fans to leave a lasting positive impact. After a year of Covid-restrictions, we could all do with a little positivity and excitement.
The Operations Director of Scotland's Rugby League, Ollie Cruikshank, said: "Returning to play is going to play a huge role in the UK's recovery (post-pandemic). This is magnified even more in disability sport which will be one of the last areas to have restrictions lifted."
He continued, "The sooner we can get back to providing a safe, engaging environment then the quicker we can start to have a positive impact on areas such as anxiety and depression, and general wellbeing."
Cruikshank emphasised the importance of disability sports and their essential role in the sports industry. We must continue to watch disability sports as the sports world gets up and running again.
Captain of the Scottish Wheelchair Rugby team, Jay Anderson, said: "This amazing game changes lives in so many ways. It can provide a social network, peer support, physical exercise, mental and emotional wellbeing."
He added, "If you wish to play for fun, you will fall in love with the game. If, however, you want to set your sights higher, there is an opportunity to represent your country in the 2021 World Cup."
Anderson encouraged beginners to get involved with the sport, as well as those with higher aspirations. There truly is something for everyone in this sport.
We hope you enjoyed the article 'Allied Mobility sponsors wheelchair rugby 2021.' Have you ever watched or partaken in wheelchair rugby? If so, what did you think 0f it? Let us know!

Read more on sport below: