Bayern Munich Win Their Eighth Successive Bundesliga Title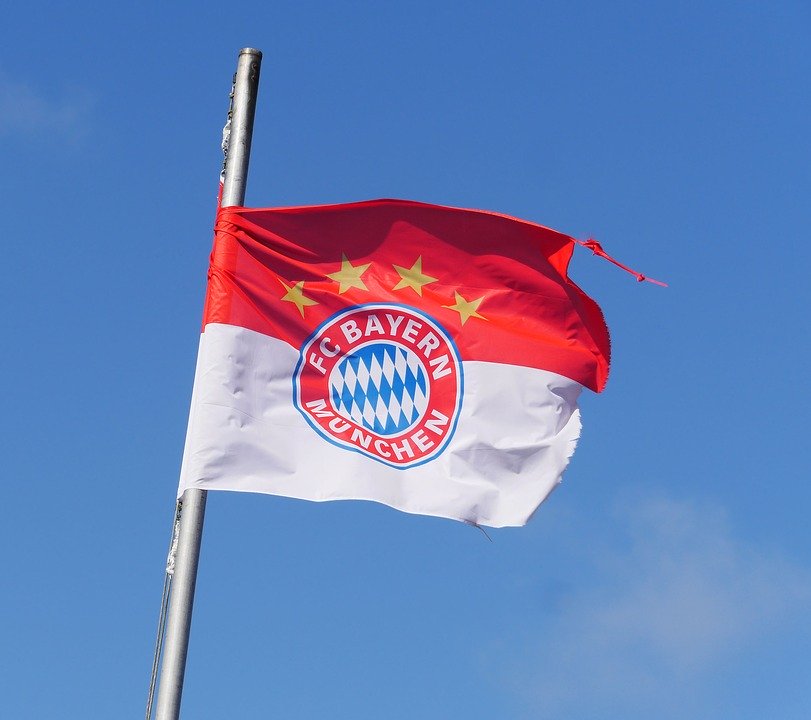 Bayern make it eight straight Bundesliga titles, what is the secret of their success?
Bayern Munich Win Their Eighth Successive Bundesliga Title
Bayern Munich completed a remarkable eighth successive Bundesliga title after inflicting a 1-0 defeat against Werder Bremen at Weserstadion on Tuesday evening.
Robert Lewandowski's first half strike was the difference between the sides as the Champions made it 11 straight wins in the Bundesliga as well as an extraordinary 23 wins and one draw in all competitions.
So, what makes this German machine really tick, and why are they so much superior than all other sides in the Bundesliga.
Some cynics will say the Bundesliga isn't the strongest league in Europe and hasn't been for a while. Very fair point, aside from Dortmund who remain the only real challengers to the Bayern dominance of German football, much of the remaining division are average. However, you certainly can't take away the achievement of what Bayern have done in recent seasons and remember you can only play what's put in front of you.
Highlighting on this current season, let's go back to the start of November last year when Bayern travelled to Eintracht Frankfurt and suffered a humiliating 5-1 loss. There were calls then for the sacking of Manager Niko Kovac which happened soon after, with former Germany assistant manager Hansi Flick taking over on a caretaker role. Flick was an instant success, securing 26 wins out of his first 29 games in charge, some record.
🏆 2020
🏆 2019
🏆 2018
🏆 2017
🏆 2016
🏆 2015
🏆 2014
🏆 2013

𝑇𝑖𝑚𝑒 𝑡𝑜 𝑐𝑒𝑙𝑒𝑏𝑟𝒆𝒊𝒈𝒉𝒕 🎉#MEI8TER pic.twitter.com/boERc9HOia

— FC Bayern English (@FCBayernEN) June 16, 2020
The well-oiled machine of Bayern have certainly relied on the experienced head of Robert Lewandowski who has hit the target no less than 31 times already this season, his best haul in the Bundesliga, and 46 goals in total in all competitions so far.
It isn't just about the Poles goals that have seen Bayern cross the winning line with two games remaining. Germany's Golden Boot Winner in 2010, Thomas Muller has had an outstanding season, seven goals and more importantly 20 assists are registered so far for the 30-year-old veteran.
Former Arsenal forward Serge Gnabry has flourished playing in Germany and already this season has mustered 12 goals in 25 appearances. Even former Liverpool favourite Philippe Coutinho has contributed to the cause with eight goals from just 15 starts.
This season has also seen the emergence of young 19-year-old defender Alphonso Davies. The Canadian youngster born in Ghana has looked a quality full back for the Champions and is surely a star of the future.
Throw in surely one of the best goalkeepers in the world in the way of Manuel Neuer, alongside a fine defence in front of him that has only conceded 31 goals in 32 games, and you can see why this outstanding side will continue to lead the way in German Football, having won an astonishing 30 Bundesliga titles and counting.
For Bayern, their season is far from over after securing the Bundesliga title they can now concentrate on winning the Champions League as well as the small matter of the German Cup final to contest, with the possibility of winning a unique treble still very much possible.
We hope you enjoyed the article 'Bayern Munich Win Their Eighth Successive Bundesliga Title.' Do you think Bayern Munich can win the illustrious treble this season? Let us know!
Read more on football here: