Can Moeen Ali Reclaim His England Test Place?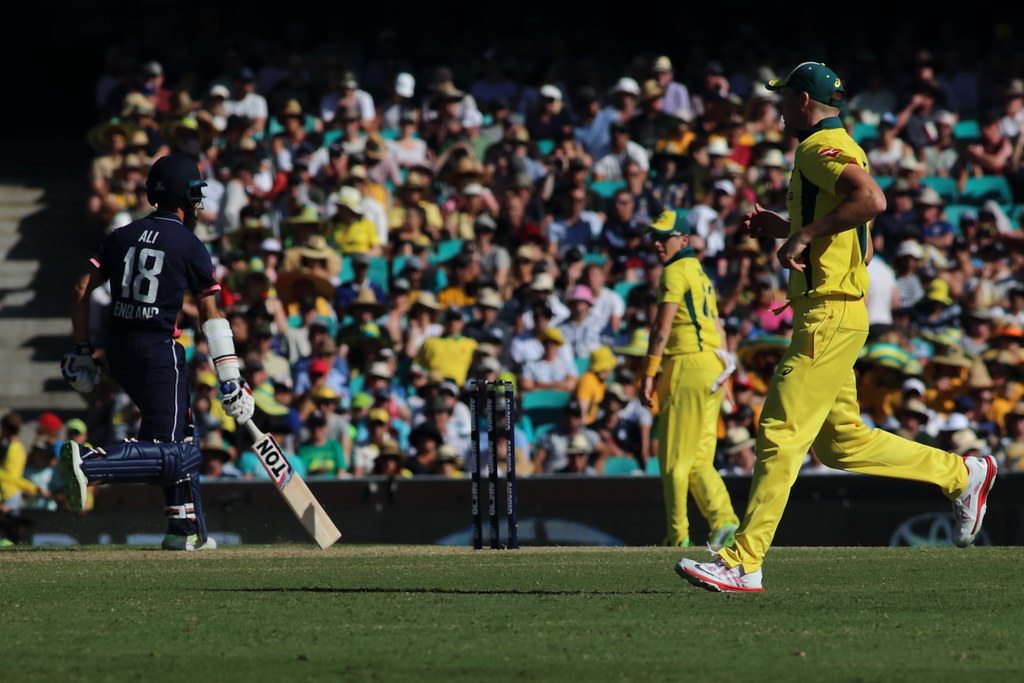 Can Moeen Ali Reclaim His England Test Place?
In three weeks' time, England will take to the field at the Ageas Bowl for their first test match in six months. It has been a long time coming, but the wait is almost over, and the announcement of England's 30-man squad for the series on Wednesday signalled that the return of cricket is a step closer.
One player to have made the cut is Moeen Ali. Once an integral part of England's side, the all-rounder has not featured in any of England's last eight test matches. However, he is back in the mix now and eager to regain his place in the team. Can he do it?
Here we take a look at where it went wrong for Ali, and what he could still offer England in the longest format of the game.
Going off the boil with the bat
Ali first came into the test team following the disastrous Ashes tour of 2013/14, where England were whitewashed 5-0. Looking to rebuild under Peter Moores, Ali batted in the lower order whilst also being able to bowl useful off-spin. It worked well initially, with the left-hander hitting a century in just his second match, before going on to pick up his maiden five-wicket haul later in the summer against India.
Yet despite an impressive start to life with the ball in his hand, it appeared that Ali was more of a batting all-rounder. Capable of playing eye-catching shots all around the ground, there was the feeling that Ali was a little wasted so far down the batting order where he was often left stranded with the tailenders.
In 2015, England decided to drastically change Ali's role, promoting him to open the innings. Since then, he has also batted at no. 3. However, neither position suited the Birmingham-born batsman. Whilst Ali flourished down the order, where his elegant strokes came to the fore, his loose technique appeared to struggle when facing the new ball.
After a short-lived period at the top of the batting line-up, Ali moved back down the order but the uncertainty over his position in the side seemed to affect him. He averaged just 20 in England's 4-0 Ashes defeat in 2017/18, and was dismissed by Nathan Lyon on seven occasions, seemingly indicating a vulnerability when facing off-spin.
Ali's batting never really recovered after that humbling tour, and when he made just four runs across two innings during the first test against Australia at Edgbaston, he was dropped. From being a vital contributor lower down the order, Ali's runs had deserted him.
Unthreatening off-spin
When Ali arrived on the scene, he had an unenviable task on his hands. With Graeme Swann, England's most successful ever off-spinner, having just retired it was left to Ali to try to replace him. Having only been a part-time spinner at his county side Worcestershire, it was a little unfair to expect so much from Ali.
Still, he started well enough. Perhaps batsmen were initially over-confident against his spin, willing to take risks in order to get quick runs on the board. It allowed Ali to pick up plenty of wickets in the early stages of his international career. A hat-trick against South Africa in 2017 was undoubtedly one of his finest moments in an England shirt.
However, Ali has also had a number of lean patches with the ball. In 2016, he was largely below-par against India despite playing on spin-friendly pitches, and the following year he picked up just five wickets in a five-match series in Australia, with his performances being completely overshadowed by Lyon.
His lack of threat continued when switching to one-day cricket as Ali was dropped early on in the 2019 World Cup, and after just one test match last summer the selectors decided that they had seen enough and removed him from the test squad. Bereft of confidence with both bat and ball, it was time for Ali to take a break.
Can Ali leapfrog Bess and Leach in the pecking order?
Speaking earlier this year, Ali admitted that he felt he had been made a scapegoat for some of England's past failures, which had made him fall out of love with test cricket.
"A lot of the time if we lose I feel I am one of the first guys to get the blame for it", he said. Ali does have a point, as he cannot be viewed as the only reason for some of England's losses in recent years.
Yet after taking a much-needed rest, Ali now has a new lease of life and wants to earn his place in the team once more. It will not be easy for him to do so though. In his absence, both Jack Leach and Dominic Bess have made their mark.
Leach was part of the heroic last-wicket partnership with Ben Stokes that saw England to an unlikely victory in the third Ashes test last year, whilst Bess looked a bright prospect during the winter tour of South Africa. The pair have better bowling averages than Ali, although admittedly from a much smaller sample size having only played 14 games between them.
It is hard to argue that either are better with the bat than Ali, having hit just one half-century apiece in test cricket, but Ali will have to show that he has rediscovered his best form if he is to get back into the side.
Right now Bess seems to be the man in possession, having featured in England's most recent matches, and at 22 he appears to have a long career ahead of him. Ali turns 33 this month so has less time on his hands, but will believe that he still has plenty to offer. He has been good enough to play 60 tests so far. He may get the chance to add to that number soon.
We hope you enjoyed the article 'Can Moeen Ali Reclaim His England Test Place?' Do you think Ali can reclaim his spot in the English cricket team? Let us know!
Read more on cricket here: