What is ailing cricket in Sri Lanka?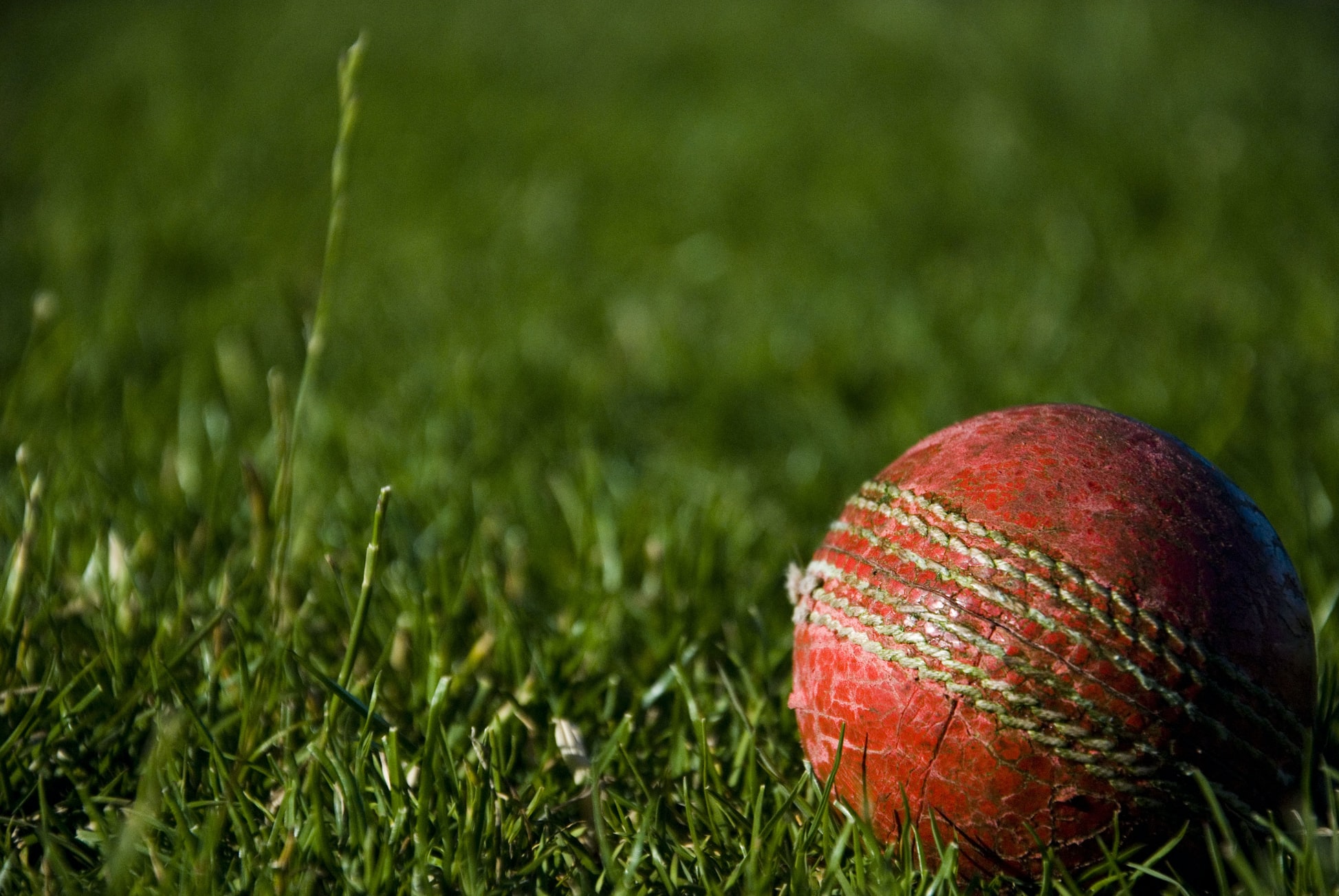 What is ailing cricket in Sri Lanka?
It was the 28th of May 2021, Bangladesh had defeated Sri Lanka 2-1 in the ODI series. The country which had reached the finals of 5 cricketing world events out of a total of 7 between the years 2007-2014 and the winner of the T20 Cricket World Cup in 2014 had probably reached its nadir. Now, Sri Lanka may not be assured of direct qualification for the 2023 Cricket World Cup as it is currently placed at the bottom of the World Super League points table below Afghanistan, Ireland and even associate nations like The Netherlands.
This article analyses the reasons that have led to the downfall of the once mighty Sri Lankan team, which is presently a pale shadow of its past self.
World Super League points table as last updated on 7 June 2021
| | | | | | | | | | |
| --- | --- | --- | --- | --- | --- | --- | --- | --- | --- |
| Rank | Team | Matches | Won | Lost | Tied | No result | Points | NRR | Penalty Overs |
| 1 | Bangladesh | 9 | 5 | 4 | 0 | 0 | 50 | +0.013 | |
| 2 | England | 9 | 4 | 5 | 0 | 0 | 40 | +0.468 | |
| 3 | Pakistan | 6 | 4 | 2 | 0 | 0 | 40 | +0.422 | |
| 4 | Australia | 6 | 4 | 2 | 0 | 0 | 40 | +0.347 | – |
| 5 | New Zealand | 3 | 3 | 0 | 0 | 0 | 30 | +2.352 | – |
| 6 | Afghanistan | 3 | 3 | 0 | 0 | 0 | 30 | +0.527 | – |
| 7 | West Indies | 6 | 3 | 3 | 0 | 0 | 30 | -0.876 | – |
| 8 | India | 6 | 3 | 3 | 0 | 0 | 29 | -0.252 | 1 |
| 9 | Netherlands | 3 | 2 | 1 | 0 | 0 | 20 | -0.049 | |
| 10 | Ireland | 9 | 2 | 7 | 0 | 0 | 20 | -0.614 | – |
| 11 | Zimbabwe | 3 | 1 | 2 | 0 | 0 | 10 | -0.741 | – |
| 12 | South Africa | 3 | 1 | 2 | 0 | 0 | 9 | -0.080 | 1 |
| 13 | Sri Lanka | 6 | 1 | 5 | 0 | 0 | 8 | -0.245 | 2 |
1.INEFFECTIVE DOMESTIC CRICKET STRUCTURE
The strength of a country's national team is mainly dependent on the quality of its domestic system that serves as a feeder for the national team. A classic example of this was the quality of cricket on display in Australian Sheffield Shield during the 80s, 90s and early 2000s, a period during which the Australian Cricket Team was nearly invincible.
Several past cricketers have spoken out and criticized Sri Lanka's domestic structure for not being able to produce players who are ready for the international level and have pointed out the inability of the players to adapt to the demands of international cricket.
The number of first class teams increased from 10 to 24 in 2016. This move was done to please the member clubs who vote at cricket elections. Earlier only a few clubs were in the higher tier (Tier A) and given first-class status. It meant that the number of first class matches was high and the level of competition was maintained. Now the lower tier (Tier B) have been given first-class too. This has reduced the quality of cricket and has also reduced the wages and number of matches since the whole structure is divided in groups or zones forcing several cricketers to migrate to countries like Australia and England to play club-cricket for higher pay and exposure.
Unhealthy rivalry among the clubs resulted in under-prepared and turning pitches for domestic tournaments. As a result, spinners have been the prime focus and batsmen and fast bowlers have been neglected. The bad quality of the pitches have now led to a situation where even the spinners have not been able to adapt to less conducive surfaces at the international level. For example, Malinda Pushpakumara, a seasoned veteran at the first class level and one of the highest wicket takers could not make an impact at the international level, in his test career.
2.REVOLVING DOORS FOR PLAYERS
The above table shows the players who have captained Sri Lanka across formats since the 2015 ICC World Cup until the recent Bangladesh series. They have had 9 captains over the period which is a clear indication of instability. Dimuth Karunaratne captained Sri Lanka at the World Cup in 2019 having played only one ODI match way back in 2015 between the 2015 and 2019 world cups. Sri Lanka played around 57 players between the 2015 and 2019 World Cups and more than 20 debuts were handed out.
The team was going through a phase of transition after the retirements of legends like Sangakkara and Jayawardene. However, seniors like Mathews and Chandimal did not step up to smoothen the transition process.
Constant changing of the selection panel did not help ensure consistency in selection. Coaches have also been changed often over the years,  meaning that no coach has had sufficient time to make a significant impact.
3. CHARGES OF THROWING AND CORRUPTION
Since the ICC decided to monitor bowling actions in a stricter manner since 2014, several bowlers including high profile ones like Saeed Ajmal, Sunil Narine, etc. have been banned from bowling. Several spinners from Sri Lanka such as Tharindu Kaushal and Sachithra Senanayake were banned from bowling. Akila Dananjaya, one of Sri Lanka's main spinners was also suspended and later made a comeback with a remodeled action but he hasn't proven to be as effective and threatening as he was before.
Several Sri Lankan cricketers like Nuwan Zoysa, Dilhara Lokuhettige and Kaushal Lokuarachchi were found guilty of corruption and handed bans.
This led Sri Lankan veteran and legend Kumar Sangakkara to point out in his felicitation ceremony conducted by NCC that 23 out of the 49 corruption investigations being carried out by the ICC were regarding Sri Lanka and that it was the responsibility of the clubs and the players to protect the sanctity of the game.
4. LACK OF EXPOSURE TO T20 LEAGUES
T20 leagues have grown exponentially over the past decade and nowadays, almost all leading test members have a regional T20 league. However, it was not until last year that Sri Lanka successfully managed to launch a T20 league of their own – the Lankan Premier League (LPL).
In addition to this, lack of adequate representation of Sri Lankans in various leagues across the world such as the IPL, Big Bash, Caribbean Premier League has further impacted the evolution of the team's cricketers. Only a select few such as Wanindu Hasaranga, Isuru Udana and Dhananjaya De Silva have managed to play in these leagues. These leagues provide players with adequate exposure and help them hone and enhance their skills. Nations like India and England have gotten better in all formats as a result of such exposure.
5. FINANCIAL WOES
The Sri Lankan Cricket Board (SLC) has suffered from a financial crunch over the past 5 years. Several attempts to conduct a T20 league in order to replicate the success of other leagues across the globe did not materialise and weakened the finances of the board.
In addition to this, employing high profile coaches such as Chandika Haturasinghe, Mickey Arthur and Tom Moody, to name a few, has forced the board to spend huge sums of money. However, these coaches have not had much of an impact on the team. The SLC also had conflicts with stalwarts like Muttiah Muralitharan, Mahela Jayawardene, Kumar Sangakkara who have all expressed their displeasure at the way cricket is run in the country and have often openly stated their unwillingness to coach the Sri Lankan team.
Several pay disputes with the players have hampered relations between the players and the administration and even put the upcoming tour of England in some jeopardy with players refusing to sign contracts. Earlier this year, SLC even went on to propose a pay scale for the players based on their performance, fitness, leadership, future potential and capability most of which are intangible and incalculable. This measure was resented by several players as the standards by which they were measured were unclear and also because it meant that several senior players like Dimuth Karunaratne, Suranga Lakmal had to take a pay cut.
Chaminda Vaas comments after his resignation as Sri Lanka fast bowling coach ?https://t.co/HvyiNLTpJw pic.twitter.com/Ox8GbVMYNe

— ESPNcricinfo (@ESPNcricinfo) February 22, 2021
6. INADEQUATE NURTURING OF TALENT
Despite the inefficiencies in the system, several talented players like Kusal Mendis, Pathum Nissanka, Avishka Fernando have come up the ranks and have shown potential. However, most of these players have not been given enough chances and the required backing, support and encouragement to improve.
This has been a problem with Sri Lankan Cricket over the years. Several players like Lahiru Thirimanne, Dinesh Chandimal, Upul Tharanga in the past have not been able to achieve their true potential despite being hugely talented.
CONCLUSION
In conclusion, I would like to point out that the Sri Lankan team has a lot of bright prospects in Kusal Mendis, Wanindu Hasaranga, Pathum Nissanka, Dhananjaya De Silva, etc and with good coaches and mentors in the form of Mickey Arthur and Tom Moody. If the domestic system is restructured (has been a major point of focus of Tom Moody) and if the administration is in good hands, with a consistency in terms of selection, I believe that the team can become a major force in the years to come and relive their golden years.
We hope you enjoyed the article 'What is ailing cricket in Sri Lanka?' Do you think Sri Lanka can become a major player in the cricket world once again? Let us know!
Read more on cricket here:
(With stats from Espn Cricinfo and Cricbuzz)