Who Are the Highest Paid Cricketers in 2021?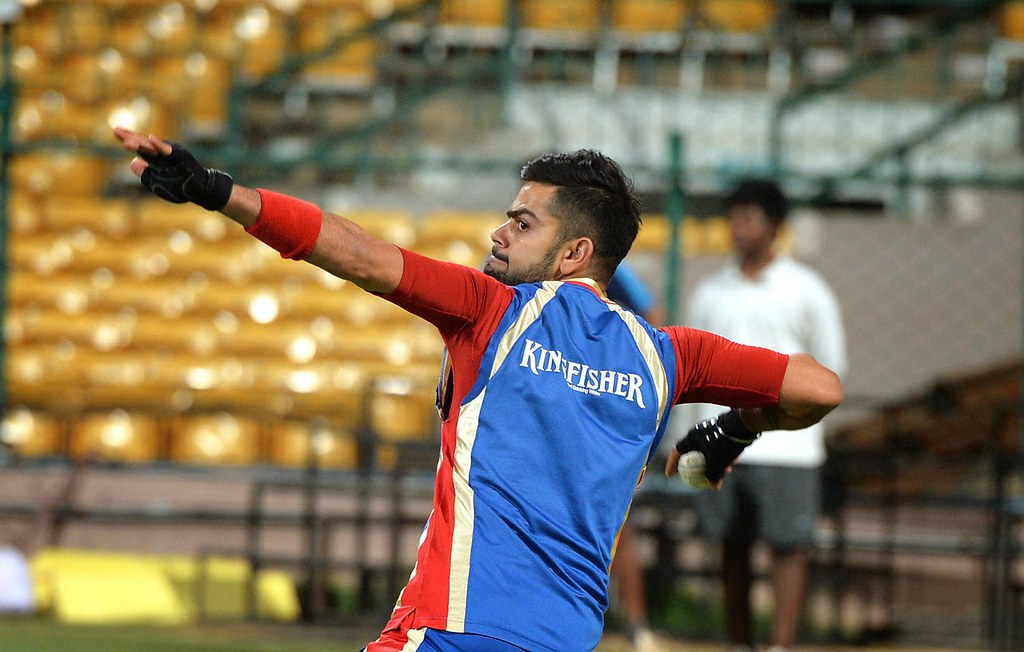 Who Are the Highest Paid Cricketers in 2021?
Cricket has always been a game played by the rich, but every year we see professional cricketers earn more and more money. This is due to the constant rise in the popularity of Cricket in India and Australia mainly. They're seen as celebrities in those countries; the same way footballers are in England, for example.
The Indian Premier League keeps gaining more viewers every year and this leads to the Cricketers earning more money. The clubs will gain more TV money from the leagues sponsorship deals and the money will then filter down to the players.
In the near future, the Indian Premier League could increase massively in global popularity. For example, in football the English Premier League has increased hugely in global popularity due to the TV deals, and in some countries it's more popular than their own football league.
The Indian Premier League could see this happen as it's the most popular Cricket league in the world. If this was to happen, then the top Cricketers in the league will become global superstars and earn ridiculous amounts of money.
Top Cricketers already earn a lot so let's take a look at the highest paid Cricketers in 2021.
With earnings of $26 million, Virat Kohli is the only cricketer in Forbes' list of the world's 100 highest-paid athletes. He was ranked 100th in the 2019 list pic.twitter.com/B4ajcze8Tc

— ESPNcricinfo (@ESPNcricinfo) May 29, 2020
Yuvraj Singh – $3.5 million a year
The 38-year-old batsman played a crucial part in India's 2011 World Cup victory and their 2007 T20 World Cup win. He's considered as one of the best hard hitters in world Cricket as he scored six sixes from just six balls.
Yuvraj Singh is set to play for Mumbai Indians in 2021 but the majority of the $3.5 million that he earns is through endorsement contracts. He's associated with Puma, Sports365, Ulysse Nardin, Xbox and codemasters. Yuvril also has his own signature brand called 'YWC by Yuvraj Singh'.
Singh is also a slow left arm orthodox bowler and he's the son of cricket legend Yograj Singh. His father was a well-known fast bowler who made 152 test caps for India between 1980-1986 – he's now an actor in the Punjabi film industry.
April 2, 2011 – a day when history was created! We wanted to win the WC for India & for the master @sachin_rt who carried the nation's expectations over decades!

Indebted to be able to represent India & bring glory to our nation ?? ?? #AlwaysBleedBlue #WC2011 @ICC @BCCI pic.twitter.com/kCR7pTL6Bx

— Yuvraj Singh (@YUVSTRONG12) April 2, 2021
Michael Clarke – $3.9 million a year
The first player on the list to not play in the Indian Premier League as the Australian currently plays for Sydney Thunder.
The former Aussie skipper is regarded as one of the most successful cricket captains of all time. Clarke won the Allan Border Medal four times. This prize is ranked as the most prestigious individual prize in Australian cricket as it's given to the most outstanding male Australian cricketer of the past season.
Again, most of his earnings will come from various sponsorships such as GlobalTech, Hublot and the Art of Fusion. He also earns a lot of money from being a Cricket pundit for several sports channels and he's married to successful businesswoman, Kyly Clarke – she also currently owns the brand LyfeStyled.
? 115 Tests, 245 ODIs, 34 T20Is
? 17,112 international runs
? 94 wickets#OnThisDay in 2015, former Australia skipper Michael Clarke bid goodbye to international cricket.

What's your favourite Clarke memory? pic.twitter.com/rgYwGoVZ7t

— ICC (@ICC) August 23, 2020
Gautam Gambhir – $4.79 million a year
The 37-year-old retired from all forms of cricket on the 3rd of December 2018. However, he still became successful enough to earn $4.79 million after Cricket.  
He's currently sponsored by Rudra Buildwell Realty, HR Infracity, Pinnacle Speciality Vehicles, and IJPL Talent Hunt. Even when he was playing, his income from these sponsorship deal made of the majority of the $4.79 million as his last club, Delhi Capitals paid him $0.41 million over the course of 2018.  
Gambhir was one of the finest openers in cricket history and captained IPL sides Kolkata Knight Riders and Delhi Daredevils. The left-handed batsman is the only Indian to have scored hundreds in five consecutive test matches.  
Gambhir now currently serves as a politician in India and has done since May 2019. 
1. In 2003, @GautamGambhir made his international debut and later played important role in winning two World Cups for India.

2. In 2011, @KKRiders got our first win under Gautam Gambhir. The team later won two IPL trophies in his captaincy. pic.twitter.com/Dp5E4mJhf4

— Bleed Purple (@KKR_Forever) April 11, 2021
Shane Watson – $5.5 million a year
Dubbed as one of greatest all-round cricketers of all time. Watson was influential in Chennai Super Kings Indian Premier League win in 2018 and that helped him on his way to being one of the highest paid cricketers in 2021. 
The Aussie also played for Pakistan Super League side Quetta Gladiator's at the same time he played for Chennai Super Kings. This allowed him to earn more money along with various sponsor endorsements such as Platinum Speakers, SG, Beon Global and Cricket Australia. 
Alongside this, he also owns a sports clinic called 'Lets activate'. The clinic teaches the basics of sports skills using songs, movement, dance and sports activities. Watson also writes frequent sports columns for various media outlets along with producing a podcast called 'Lessons Learnt with the Greats'. 
Who will hit the biggest six in this season of IPL? #IPL #T20 #Cricket #NicholasPoooran #MSDhoni #SanjuSamson #JofraArcher #ShaneWatson #IPL2021 pic.twitter.com/SccNxwIWzt

— crictips.com (@CrictipsIndia) April 7, 2021
Shahid Afridi – $5.8 million a year
Shahid is referred to as Boom Boom & Lala in the media and he also boasts the fastest ODI century ever after he managed the feat from just 37 deliveries. The all-round cricketer also holds the record for having hit the most sixes on ODI history. However, unbelievably, Afridi regards himself as a better bowler than batsman and has taken 395 wickets in one day internationals and 48 test wickets.  
Shahid currently plays for Pakistan Super League side Karachi Kings and Bangladesh Premier League club Dhaka Dynamites. Just like the rest of the cricketers on this list, his endorsements make up for the majority of his income. 
He also currently runs the Shahid Afridi foundation to support several humanitarian causes. The foundation provides healthcare and education facilities to places in need in Pakistan.
How to do the 'Starman' like Afridi ?

✅ Feet apart
✅ Reach for the stars
? Hold that pose!

Now let's see you try it! #BowlersMonth pic.twitter.com/bpACOrrG6u

— ICC (@ICC) October 31, 2020
Virender Sehwag – $6.1 million a year
Sehwag is highly regarded as one of the hardest hitting batsmen of all time. His destructive batting allows him to hold the record of the highest score made by an Indian in test cricket – he scored 319 against South Africa.
His income is mostly made up of his sponsor endorsements such as Adidas, JK Cement, Boost, Hero, Royal Challenge and Rasna.
Sehwag hit his prime years around 2010 as he won ICC test player of the year and was named in the world ODI XI 2009 and the world test XI in 2010. The devastating batsman retired from all forms of international cricket in 2015 and is now serving as a member of the Anti-Doping Appeal Panel.
AB de Villiers – $6.4 million a year
AB de Villiers is known as one of the biggest talents that South Africa have ever produced, and he's ranked as one of the highest paid cricketers in 2021 for that reason.
The South African earns nearly $1.6 million from is IPL contract with Royal Challenger's Galore and he earned around $800,000 from his contract with the South African Cricket board, but most of his income is, again, from sponsors such as Audi, Puma, Montblanc and Supersport.
He holds the record for the fastest ODI century as he reached 100 from just 31 balls. Also, he holds the ODI record for the quickest player to reach 50 and 150. De Villiers captained his country in all three formats before retiring from all forms of international cricket in 2018.
At the same venue against same bowling attack
RCB needed 54 in 30 balls… AB de Villiers scored 44 off them in just 19 balls.

KKR needed 31 runs in 30 balls finisher DK & Russell scored 17 in 26 balls combinedly.#ABdeVilliers ? #RCB pic.twitter.com/SBMm8aczgT

— ? (@KING354349) April 13, 2021
Chris Gayle – $7.5 million a year
Gayle earns his money from playing T20 cricket all around the globe as he isn't a regular part of the West Indian national team. He became the first batsman to score 1000 sixes in T20 cricket and another record of his is being the leading West Indian run scorer with 10,348 runs.
Gayle earned huge chunks of money from IPL club Kings XI Punjab, PSL side Multan Sultans, APL franchise Balkh Legends and Mzansi Super League club Jozi Stars. Again, however, most of his earnings come from sponsorships such as Spartan Sports, Agrani Homes, Attitude and betterU.
Gayle captained the West Indies test side from 2007 to 2010 before he retired from international cricket in 2019. In December 2020, Gayle was named in the ICC T20I team of the decade.
Most sixes hit in the history of the IPL:

1. Chris Gayle: 3⃣5⃣1⃣
.
.
.
.
.
.
.
.
2. AB de Villiers: 2⃣3⃣7⃣
3. MS Dhoni: 2⃣1⃣6⃣
4. Rohit Sharma: 2⃣1⃣4⃣
5. Virat Kohli: 2⃣0⃣1⃣#Ipl2021 pic.twitter.com/VYAhNqWiC9

— Wisden (@WisdenCricket) April 12, 2021
MS Dhoni – $21.7 million a year
MS Dhoni earns nearly three times as much as Chris Gayle, a huge gap. He's still the only cricketer to ever rank under 25 in Forbes list of top-100 highest paid athletes. However, since his retirement his income has decreased massively.
Most of his income comes from the sponsorship of various global brands such as Pepsi, Reebok, Exide, TVS, GE Money, Dabur, Exide, Lava and Dream11.
Dhoni was named as the ICC ODI Player of the Year in 2008 and 2009 and was also awarded Castrol Indian Cricketer of the Year in 2011. He also holds numerous captaincy records such as most wins by an Indian captain in ODIs and T20Is, and most back-to-back wins by an Indian captain in ODIs.
Latest pic of Thala MS Dhoni from practice session. #WhistlePodu #CSK
?- @ChennaiIPL pic.twitter.com/OJ459078bs

— Chennai Super Kings FC (@CskIPLTeam) April 14, 2021
Virat Kohli – $24 million a year
The Indian captain is the only cricketer to be named in this year's Forbes list of highest paid athletes with a total income of $24 million which makes him the highest paid cricketer in 2021.
He is often classed as one of the greatest cricketers of all time and is also the only active cricketer to don over 25 million twitter followers.
Most his earnings come from global brand such as Pepsi, Puma, Audi, Tissot, Uber, Oakley, Herbalife, Colgate and New Era.
Virat Kohli has been named as the ICC ODI player of the year on three occasions and has also been named as the ICC Test player of the year in 2018.
Most Runs As A Captain In IPL :

Virat Kohli – 4509 ?
MS Dhoni – 4342
Gautam Gambhir – 3518
Rohit Sharma – 3044

Domination of King kohli ? @imVkohli pic.twitter.com/kf6eVaGlq3

— RCB Army Telugu™ (@RCBTeluguArmy) April 13, 2021
All of these values given above are estimates. Their contract details with the club they play for and the brands they represent are kept undisclosed to respect the individual's privacy. However, they are the highest paid cricketers in 2021.
We hope you enjoyed this article 'Who Are the Highest Paid Cricketers in 2021?'. Which of these highly paid cricketers is your favourite? Let us know!
Read more on Cricket here: