Alexander Zverev beats Medvedev to reach Semi-finals in ATP Finals; Nadal out despite win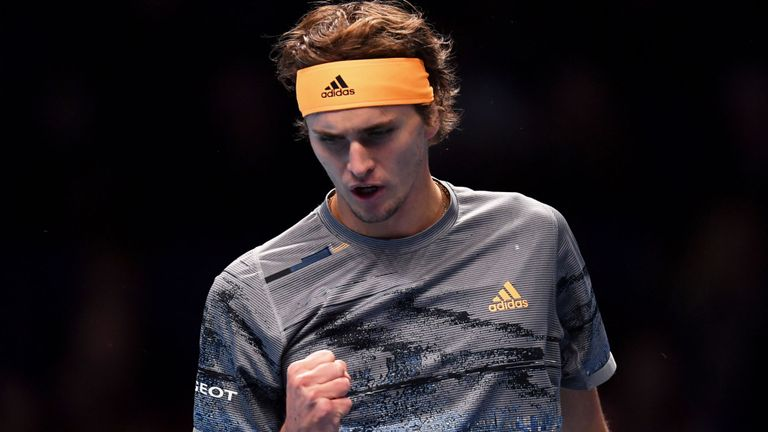 We have seen a huge day of tennis in the ATP Finals last night at the O2 stadium in London. It was well known that Rafael Nadal had to win his match against Stefanos Tsitsipas in order to qualify for the Semi-finals and remain in the hunt. However, it was not all smooth sailing for Nadal as Tsitsipas also brought out his A-game to challenge Nadal on the Court. The Spaniard, however, also brought out his top game and took the second set after Tsitsipas took the first set with the help of a tie-break.
In the third and final set, Nadal and Tsitsipas were on serve till 5-5 which is when Nadal broke Tsitsipas' serve and went on to win the final set by 7-5 and eventually the match by 2 sets to 1. However, we are not here to know about the Nadal match because the hopes of Rafael Nadal were on the match between Alexander Zverev and Medvedev.
Everyone knew that if Zverev beats Medvedev in the match, he would go on to qualify for the semi-finals which means that Nadal would be knocked out. As fortunes would have it, Nadal was knocked out as Zverev won against Medvedev who was already knocked out as per Sky Sport' report. On the other end, Tsitsipas who was defeated by Nadal in the match went on to qualify for the semi-finals to play his match against Roger Federer.
Now, Nadal also knew that Zverev was likely to win against Medvedev in his tie-up which is why he also addressed the O2 stadium that he will be back next year as he might be knocked out of the tournament and that he has done everything he could to remain but it is not in his hands anymore. Talking about Zverev's semi-final encounter, he will meet Dominic Thiem and it is believed that Zverev has an upper hand in that encounter as well.