What effect will Jesse Marsch's ruthless sacking have on a country coming around to the idea of soccer?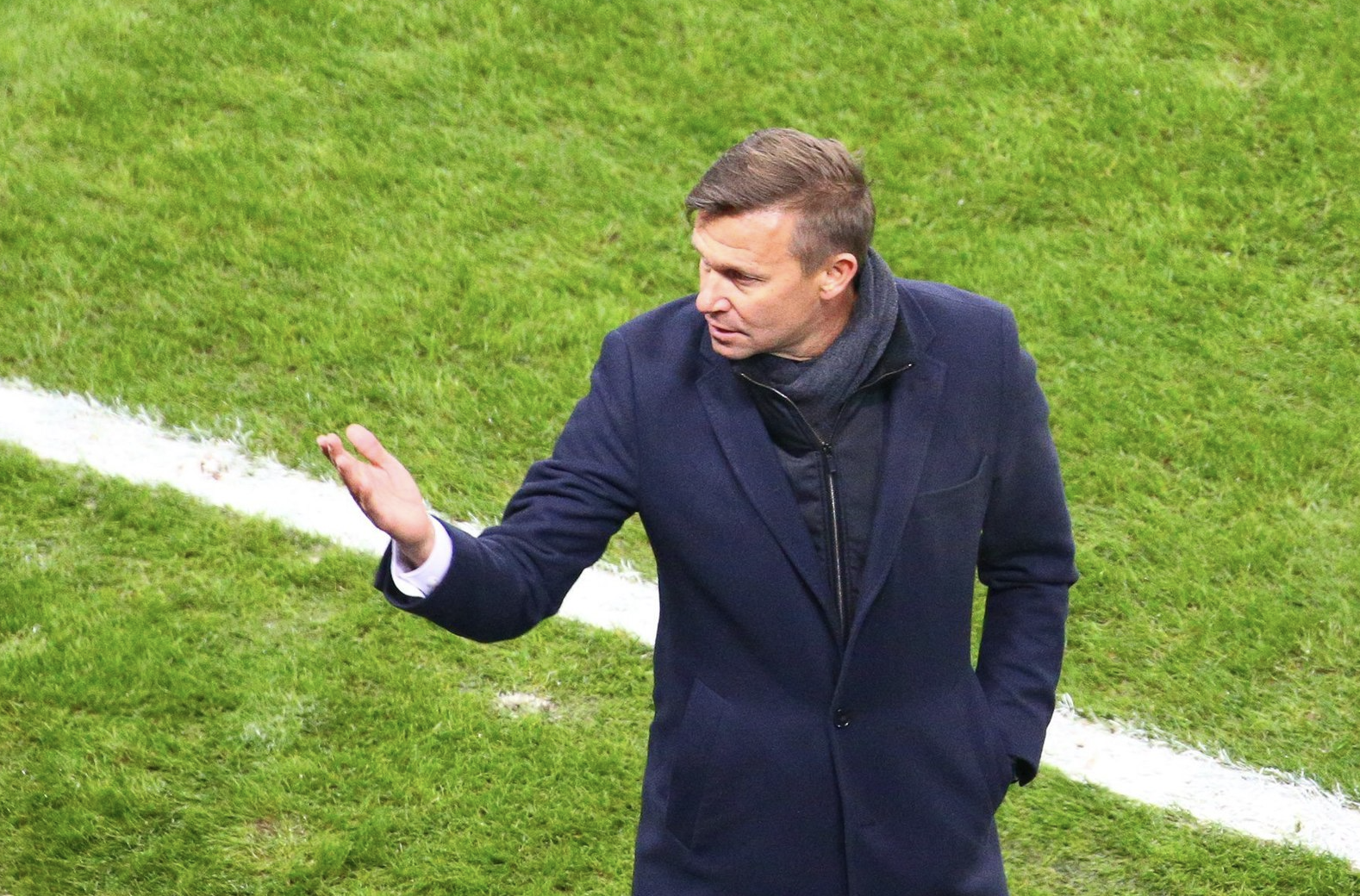 What effect will Jesse Marsch's ruthless sacking have on a country coming around to the idea of soccer?
Looking back on the last few months, it would have been a nightmare for Jesse Marsch at Leeds United. The American had to withstand fierce mutiny on the terraces on a weekly basis.
Essentially, it was a combination of the Premier League fixture list not being kind to Leeds and their luck deserting them following the conclusion of the World Cup in Qatar, which led to an open revolt in the stands. Admittedly, even if Marsch's men deserved more at times, in terms of performances, the fanbase's ire had reached a point where it is virtually impossible for any manager to carry on; the unrest and impatience had reached critical levels. 
For all of Marsch's natural positivity, there was a feeling that he also knew that his time was up and that was perhaps why the 49-year-old took the unusual step of deciding to join LinkedIn in mid-January while still employed at Leeds. The preparations put in place to join the job market hunt weren't in vain: on the sixth of February, the guillotine eventually fell on Marsch and brought to an end an experiment that didn't work for Leeds.
So, how did it go so wrong for both parties in the space of less than a year, and given the unflattering narrative that accompanied Marsch's sacking, how will this go down in a country toying with the idea of getting emotionally invested in the Premier League?
The impossible job
In many respects, Marsch was always going to struggle at Leeds given that he was in the unenviable position of having to take over from Marcelo Bielsa – a coach who is immortalized in the city has helped Leeds regain their Premier League status after 16 years of trying.
However, that is only half of the reason why Leeds fans love and revere the 67-year-old to the extent they do. The other side of the affection they feel comes from the way in which Bielsa robustly sticks to his principles, with the Argentine possessing an unwavering commitment to entertaining the fans.
With such an uncompromising philosophy that was built on the ceaseless attack of the opposition's goal, Leeds fans were treated to four years of high-octane soccer that made a city fall in love with the beautiful game again. In short, Bielsa had given Leeds fans a feeling that no one else had been able to after turning a modest group of professionals, as their humble salaries reflect in comparison to the league's best players, into the most enterprising side in world football.
Naturally, someone was always going to have to step in and fill this void when Bielsa left, and when Marsch did, he was asked to replicate what his predecessor had done. It was a request that could never realistically be met and, throughout the duration of Marsch's tenure at Elland Road, the American was never able to move out of the Argentine's shadow.
Indeed, constant comparisons were made at the contrasting styles of football. which made it impossible for supporters to move on and embrace a new era. In Marsch's defense, he was the man in charge during a time when a fanbase was learning how to live without a club icon at the helm.
Marsch did himself no favors
There were, however, also things that Marsch could have done during his spell as Leeds's manager that would have made life easier for him. In particular, the American could have said less when the going was tough and instead, focused on responding through actions on the field that would help Leeds earn the points they needed to move up the league table.
Marsch's inability to tone down his 'salesy' rhetoric following a poor performance slowly alienated the fanbase and left them unconvinced of his authenticity. 
The Fallout across the pond
Ultimately, the overall result of departing the club prematurely was that Marsch was unable to claim accolades as the first American manager to be a success in the Premier League. Granted, Marsch was able to outlast Bob Bradley, who only survived 85 days at Swansea City before being fired, but the inescapable truth is that he left Leeds before a calendar year was complete and in doing so, joined the other American managers who have been consigned to the Premier League scrap heap.
Yet another swift American departure implies that a Premier League job is still a bridge too far for coaches across the pond. Needless to say, this is not a sentiment that will go well in a country that is weighing up the pros and cons of becoming invested in the English top flight, given that it isn't particularly inclusive. The results of this entire saga could have lasting consequences.
In essence, without strong representation in the world's most competitive league and with an underlying acknowledgment that Americans aren't suited to coaching in England, soccer won't take the next step in the US, which would be a travesty when you consider this is a country that is obsessed with sports.
In fact, this feverish passion is seen in almost every sector throughout the land of the free, from replica apparel sales to more recently, the sports betting industry, which is going through an online revolution with 26 states officially legalizing sports wagering to match the growing demand of millions. In fact, you only need to look at these generous rewards when you sign up with bookmakers like DraftKings, FanDuel, and Unibet, who offer all their new customers free bets to use on the nation's favorite pastimes such as the NFL, NBA, and MLB, to get a better appreciation of how much sport is woven into the fabric of American life. The connection to sport is, if you will, everywhere you look.
Without question, the insatiable appetite for sports in America is there, but Marsch's sacking was another reminder of why uptake has been slower in soccer in the sense that the majority of people haven't and still don't have a universal success story to draw inspiration from. 
Hope springs eternal 
Notwithstanding this, the outlook isn't altogether bleak and Marsch's brutal firing from Leeds doesn't have to stunt a nation's interest in the sport as they wait an indefinite amount of time for another American to take charge of a Premier League club. Indeed, everyone in America should take great encouragement from the fact that shortly after being fired from Leeds, Marsch was offered another job in the Premier League, this time at Southampton. Talks eventually broke down over the length of the deal with the Saints only willing to give Marsch a short-term contract, but the wider point is that Marsch's expertise appears to be sought after in England still.
In many ways, it's not hard to see why: the chance to be the first managerial success from America in the Premier League is still there. Yes, there were undoubtedly mitigating factors in Marsch's departure from Leeds but there can be no excuse next time as he tries to prove once more that American coaches belong among the elite of international soccer.
We hope you enjoyed the article "What effect will Jesse Marsch's ruthless sacking have on a country coming around to the idea of soccer?" Who do you think will be the next American coach to manage a Premier League side? Let us know!
Read more on sport below: