Why do F1 Drivers like to Live in Monaco?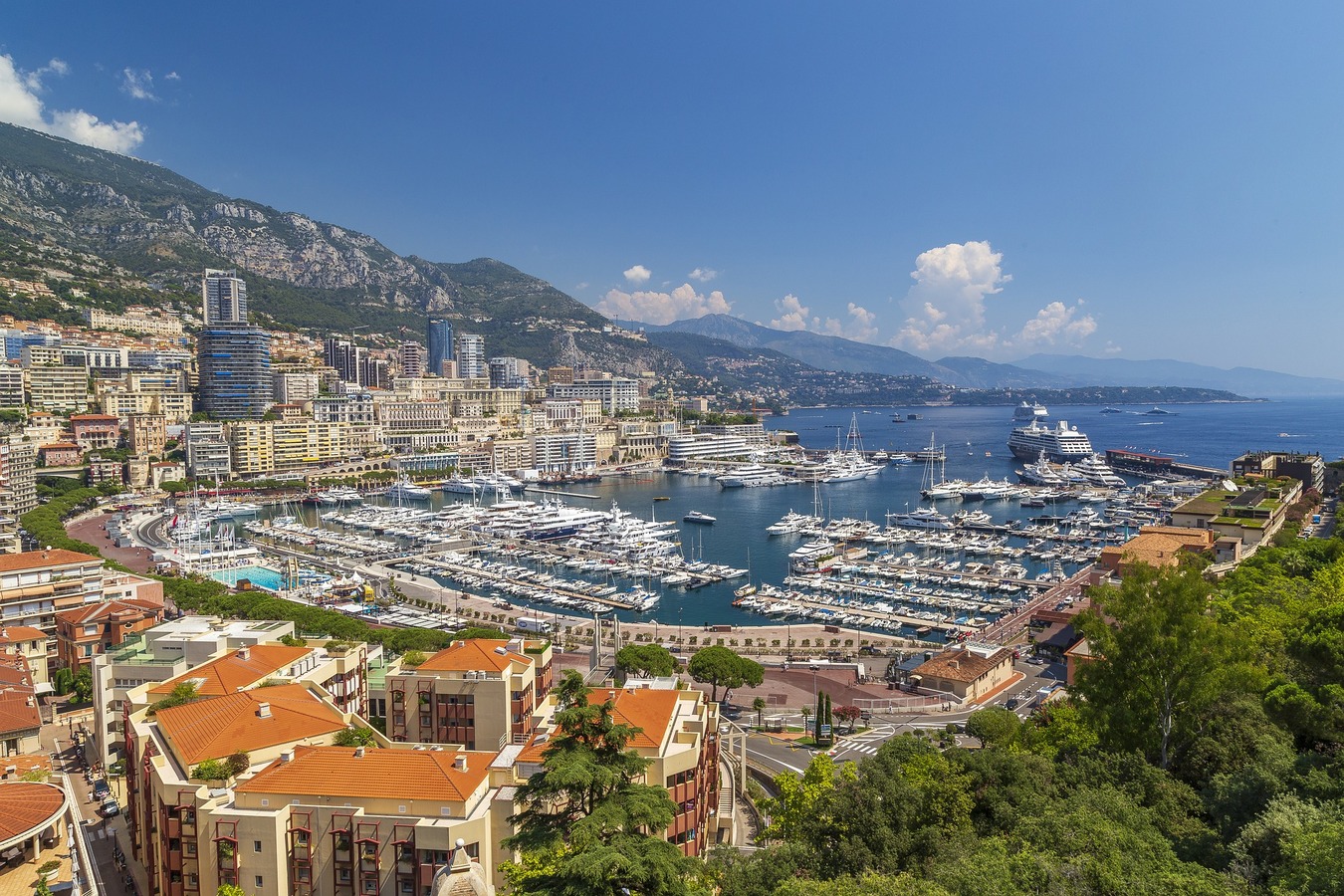 Why do F1 Drivers like to Live in Monaco?
As everybody knows, Formula 1 is a truly global sport. It attracts a wide range of fans, from people who just enjoy watching, to punters at an online kaszinó hoping to make their love of the sport pay. Drivers from a variety of nations have competed in these championship tournaments over the years.
Races are held all over the world, with the fans getting treated to races in beautiful countries or places they may never visit. It's an interesting insight for them, as fans and even drivers sometimes have a particular race that they look forward to each year.
Tv coverage has shown us some amazing settings. Yet, just like holidays for normal people, the Formula 1 team and crowds breeze in and out of locations regularly, with events usually taking place throughout a weekend. 
However, it does seem like some of the F1 drivers have found the location of one event too appealing to only return to now and again. The Principality of Monaco contains a residency list that's almost like a who's who of F1 racing. Yet, what are the reasons that draw F1 stars to make this their home and permanent base?
Which Drivers Live There?
The list is not just confined to current drivers, as so many that have raced there became very fond of the place over the years. As viewers get a glimpse of the lovely city of Monte Carlo where the race is held and a harbor full of expensive superyachts, it's not hard to see why. 
Formula 1 drivers can be extremely wealthy individuals, and they will fit right into this paradise by the seaside. Current Ferrari driver Charles Leclerc was born in Monaco and is highly rated for the future.
Mercedes teammates Lewis Hamilton and Valtteri Bottas both live there. Rivals of Hamilton, both past and present in the form of Max Verstappen and Nico Rosberg reside there, with Rosberg being Hamilton's neighbor. On the way to winning his maiden driver's title, Verstappen won the 2021 race at Monaco.
From racing days of times past, British drivers David Coulthard, Jenson Button and Eddie Irvine were lured in by their love of the place enough to stick around. Former World Champion Mika Hakkinen, coming from the cold, Northern country of Finland, probably didn't find the decision to move there that difficult.
Superb Location and Access
Situated in the South-East corner of France yet an independent entity, its position creates a great appeal for many different reasons. Right on the Mediterranean coast, the climate here is very good with no rains being reported during most of the year usually.
For drivers from Great Britain, this can be a major selling point straight away as both drivers and their families can get fed up with spending their time in cold, wet, unpredictable weather.
The fact you are already living near one of the most interesting tracks can make it easier. Monaco is a street race so by the time it comes around on the calendar, you will be familiar with all the twists and turns of the circuit.  Punters can easily bet at any online casino on who they feel will win at this tough track.
The fact a race track is part of your home life strangely appeals to some drivers, even though they spend most of their time at tracks anyway. The fact that other race tracks based in Europe or even testing tracks for the cars are within reach very easily, makes this one of the prime spots for drivers to settle down. 
Taxes and Safety Reasons
While often disputed, it's said that one of the main reasons that people move to Monaco is because of their laws on taxes. The super-rich doesn't have to pay a tax on wealth or get hit with capital gains tax. 
Originally growing famous with reports of actors and musicians firmly in the limelight moving there, Formula 1 drivers have begun to follow this trend. Business moguls are also attracted by this tax scenario, leading to outrage from the hardworking tax-paying citizens of most countries. However, not much has been done to change any rules as of yet.
Monaco, being only a tiny Principality, has quite a small police force. Yet, it seems as small as it is, thankfully they aren't needed too often. Stories of robberies or kidnappings are practically non-existent. 
The super-rich can feel quite comfortable roaming around here with no security as opposed to the dangerous streets of New York for example. Also, the likelihood of anything happening when you are surrounded by only other millionaires and billionaires is highly unlikely.
The Glitz and Glamor
Wealthy people like to flash the cash and there's no better place to do it than Monaco. In picturesque settings, you can cruise around in the latest expensive sports car with Ferrari holding a special place in the hearts of most rich people.
Nightclubs are extremely popular, where you could find yourself in the presence of your favorite F1 driver. All work and no play make the rich and famous bored pretty quickly.
Another highlight of Monaco is the Casino de Monte Carlo, you have the option to take part in table games such as blackjack or just take your chances on the slot machines. Where better to show off your success than by going all-in on your hand in a high-stakes game of poker. 
The fact that you can play games while taking in the sunshine could be seen as being far more appealing than playing at online casino sites. The world-famous series of James Bond movies has seen many visits to this casino giving it an air of mystery and intrigue to top it all off. 
Summary
It's clear to see that Monaco is a cool place to live for a variety of reasons. Surprisingly, many F1 drivers have joined the ranks of celebrities or famous people choosing to call it home. Due to the onset of Covid, it was a sorely missed event in 2020. 
Combining a fantastic location with heavenly weather, it's a dream holiday destination where the lucky few get to settle. Traveling around Europe is easy from this busy hub, with flights being available almost anywhere.
The lack of tax being paid, while horrifying normal workers, appeals to the super-rich. Comfort and safety are in abundance here amongst people of similar standing. There are many options to party here and the opportunity to be seen at one of the most famous casinos in the world can be too much to turn down. Who knows, you could even be playing the slots next to one of your F1 driver heroes. The world of Monaco is magical and exciting.
We hope you enjoyed the article 'Why do F1 Drivers like to Live in Monaco?' Have you visited Monaco yet? Let us know!
Read more on sport below: