Formula One Qatar Grand Prix: Lewis Hamilton secures pole position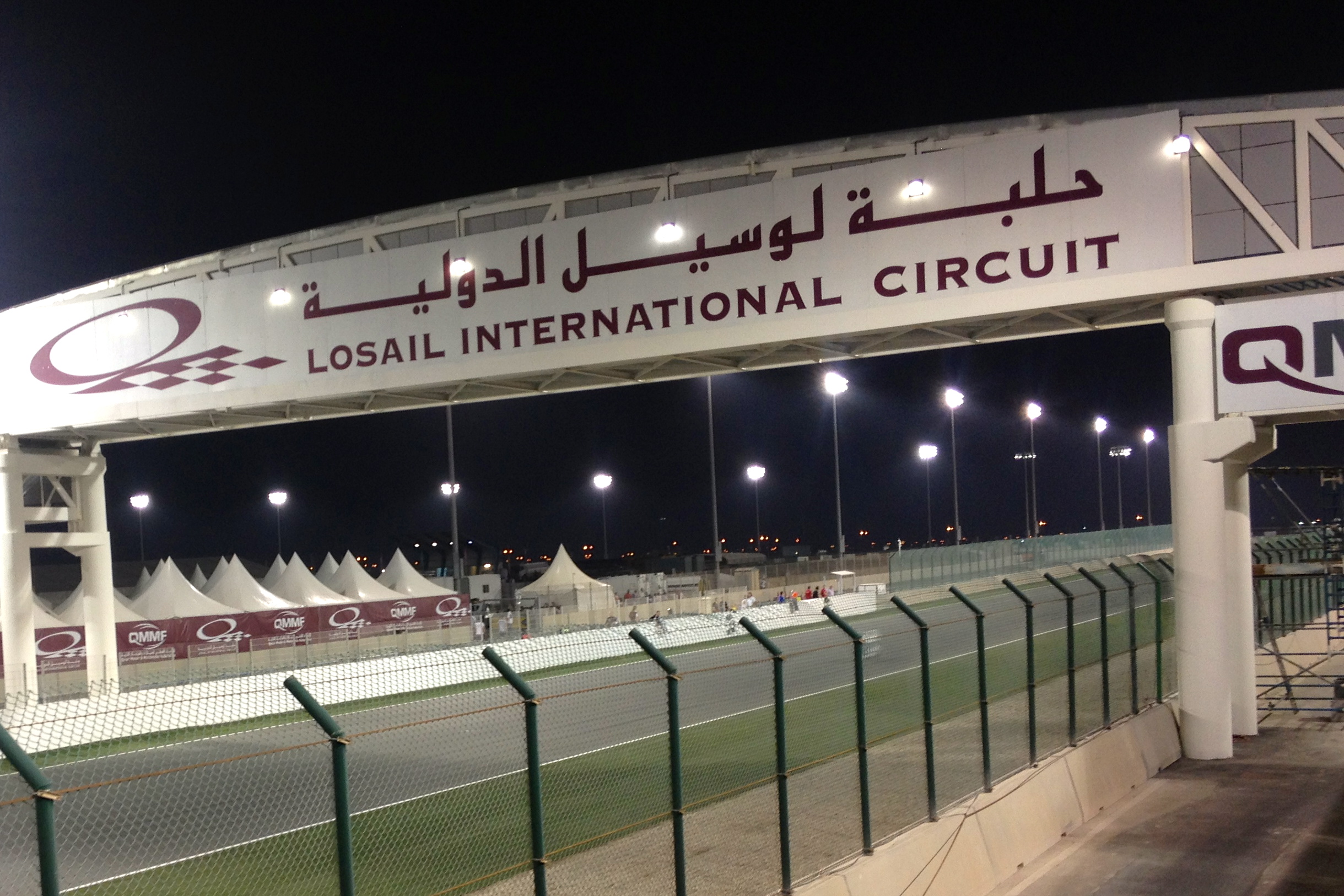 Formula One Qatar Grand Prix: Lewis Hamilton secures pole position
In the inaugural Qatar Grand Prix weekend, Mercedes' Lewis Hamilton secured his 102nd pole position and pipped his title rival, Red Bull's Max Verstappen, to the top spot by .455 seconds.
Q1
Haas' drivers, Mick Schumacher and Nikita Mazepin, were the first two drivers out on the Losail track. Mazepin thanked his mechanics as his car was finally working, after the Haas #9 suffered reliability issues over the weekend. However, problems continued into qualifying with the rookie as his front wing was slanted upwards.
Ferrari's Carlos Sainz set the competitive benchmark to beat as the Spaniard put in a 1:23.323 lap. This was soon beaten by both Red Bull's and Mercedes' drivers, with Lewis Hamilton setting the fastest lap with a 1:22.019.
With five minutes left of Q1, Red Bull's Max Verstappen became the first driver to produce a one minute-21 second lap with a lap time of 1:21.996. In his final run of Q1, Hamilton just beat Verstappen's time by 0.095 seconds.
Eliminated
20. Nikita Mazepin, Haas
19. Mick Schumacher, Haas
18. Antonio Giovinazzi, Alfa Romeo
17. Nicholas Latifi, Williams
16. Kimi Raikkonen, Alfa Romeo
The ✨traffic paradise✨ phenomenon makes its debut in Qatar #QatarGP 🇶🇦 #F1 pic.twitter.com/Lg5qXyAXZF

— Formula 1 (@F1) November 20, 2021
Q2
Williams' George Russell was the first driver to venture out on the Qatar track. The remaining 15 drivers started to ponder out of their garages after a minute passed in Q2. The Williams driver, naturally, set the first timed lap of the session but this was soon beaten by Hamilton who put in a 1:21.6 .
Alpha Tauri's Pierre Gasly and Yuki Tsunoda, George Russell (Williams), Sebastian Vettel (Aston Martin), Esteban Ocon (Alpine), Fernando Alonso (Alpine) and Lance Stroll (Aston Martin) were the only drivers to set their first timed laps on the soft compound tyres. While the rest of the field opted for the yellow stripped medium tyres.
Red Bull's Sergio Perez found himself in the elimination zone, as the 12th fastest driver, after the Mexican set his first time on the medium tyres – 0.955 seconds behind the pace of Hamilton. As a result, Perez had to set his last flying lap on the soft, red stripped, tyres but he wasn't able to progress into Q3 and could only top 11th.
Eliminated
15. George Russell, Williams
14. Daniel Ricciardo, McLaren
13. Charles Leclerc, Ferrari
12. Lance Stroll, Aston Martin
11. Sergio Perez, Red Bull
Max is into Q3 on the Medium tyre 💪 Checo's session is over, finishing Q2 in P11 😔 #QatarGP 🇶🇦 pic.twitter.com/HMPsQRyXYQ

— Red Bull Racing Honda (@redbullracing) November 20, 2021
Q3
In the shoot-out for the inaugural pole position, the Mercedes duo were the first one's out with Hamilton leading the way. Naturally, the seven-time world champion set the benchmark with a 1:21.262. His teammate, Bottas was only able to put in a lap .216 seconds slower than Hamilton.
Hamilton was, once again, the first driver (3-ths up in 1st sec, .3 up on 2nd sec, 0.4 better third) out onto the Losail track. The seven-time world champion was .3 up on the first and second sectors to his best time, by the end of the lap Hamilton had beaten his previous best with a blistering 1:20.827.
However, Gasly suffered a nightmare on his final attempt as he ran over a kerb and took out his front wing. As a result, the wing went under the car and punctured his front right tyre and came to a halt off the racing line, down the pit straight.
Top 10
10. Sebastian Vettel, Aston Martin
9. Esteban Ocon, Alpine
8. Yuki Tsunoda, Alpha Tauri
7. Carlos Sainz, Ferrari
6. Lando Norris, McLaren
5. Fernando Alonso, Alpine
4. Pierre Gasly, Alpha Tauri
3. Valtteri Bottas, Mercedes
2. Max Verstappen, Red Bull
1. Lewis Hamilton, Mercedes
YESSSS!!!!!!! It's POLE POSITION for @LewisHamilton in Qatar!! 💪 pic.twitter.com/dvWFkbI1S6

— Mercedes-AMG PETRONAS F1 Team (@MercedesAMGF1) November 20, 2021
We hope you enjoyed the article Formula One Qatar Grand Prix: Lewis Hamilton secures pole position! Who do you think will win the race tomorrow? Let us know in the comments!
Read more on motor sport below: