Every Premier League Squad's Biggest Weakness – Part Two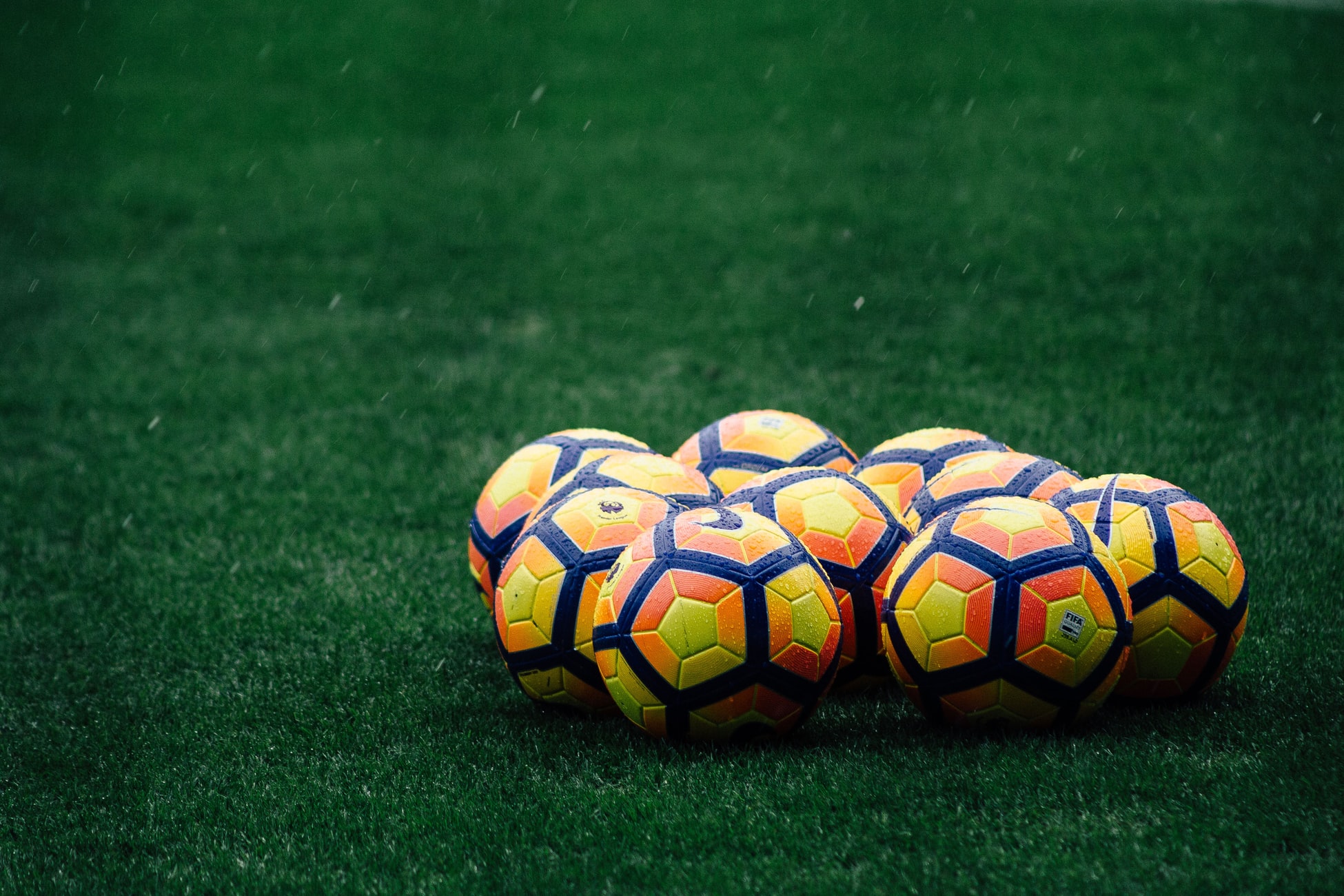 Every Premier League Squad's Biggest Weakness – Part Two
This Premier League season is off to an interesting start. We clearly have a title fight and relegation battle on our hands! Even with the best teams, weaknesses will always reveal themselves, some teams however have more notable weaknesses than others. In part two we will cover Liverpool – Wolves. Part one is already up and covers Arsenal – Leicester City. Without further ado, let's begin!
Liverpool – Squad Depth
A case can be made for Liverpool having the best starting 11 in the Premier League. Every single player in that 11 can change a game, fulfilling their roles fantastically. Their big weakness arises when you look beyond their first eleven.
Adrian has been heavily criticised since his arrival at the club. When he played during the 2019-20 campaign, he was saved by the great defence in front of him. A 64% save rate is not terrible, but Liverpool fans will want better. He also made two errors leading to goals, in 11 appearances. Thankfully last season he was limited to three appearances but conceded nine goals and made just 10 saves in this time. Thankfully Caoimhin Kelleher looks to be a good backup keeper, but he is still very young.
We all saw the defensive struggles Liverpool faced last season, with several big injuries hampering the squad. This meant that youngsters Nathaniel Phillips and Rhys Williams were handed many appearances. Liverpool have signed Ibrahima Konaté because of his talent and in the case that they suffer an injury crisis, again. Even so, Joel Matip and Joe Gomez are somewhat injury prone. As for right back, Neco Williams is the best backup they have and he's only 20 years old. Thankfully Konstantinos Tsimikas seems a reliable left back.
Liverpool's best midfield three is Fabinho, Jordan Henderson and Thiago. Curtis Jones is a strong backup who is getting better with every game he plays. Although Alex Oxlade-Chamberlain and Naby Keita are not exactly the most reliable midfielders. As for attack, it will always be difficult to replace Sadio Mane or Mo Salah. A young Harvey Elliot and Divock Origi can try but seeing as Elliot is currently injured and Origi has good spells at best is a slight worry. It must be said that Diogo Jota and Roberto Firmino are both fantastic, however.
"If you're a Liverpool fan are you slightly concerned with the business done this and last summer?" ?@mrjakehumphrey, @petercrouch and Joe Cole reflect on Liverpool's current squad depth as other teams build around them… pic.twitter.com/6KqsCUEFIV

— Football on BT Sport (@btsportfootball) August 21, 2021
Manchester City – A World Class Striker
Like Chelsea in the first part, picking out a weakness is very difficult. However, should Manchester City have purchased a striker over the transfer window? Ferran Torres and Gabriel Jesus are not going to score 20 goals in a Premier League season. To spend £100 million on Jack Grealish and not bring in a striker – regardless of how good City are – is naïve.
There are plenty of players who can score goals in the side, we've seen that several times this season. Torres, Jesus, Raheem Sterling, Grealish, Riyad Mahrez and more can chip in with goals. Occasionally – as we have also seen – a natural striker will be needed. The perfect example is with the recent game against Southampton. Just one shot on target for City proves this point, yes Southampton played very well but Alex McCarthy should have been tested. Sterling played as the 'striker' in this game, but his runs and positioning were that of a winger. They lacked a man in the middle, such as Sergio Agüero. Thanks to their solid defence and creative talents, this should not be a problem very often however.
❌ "#MCFC have played 7 games and in 3 of them, they haven't scored a goal."

? "That's why Pep wanted a centre forward. They made a big offer for Kane!"

Tony Cascarino believes Man City need a striker and Pep Guardiola knows it too. ? pic.twitter.com/Q6100lLsP0

— talkSPORT (@talkSPORT) September 21, 2021
Manchester United – A Top Defensive Midfielder
What a summer transfer window Manchester United have had! Bringing in Jadon Sancho, Raphael Varane and the legendary Cristiano Ronaldo must feel like a fever dream to some. Despite these incredible transfers, there is still a big weakness in the side. Fred has started the season very poorly, being caught out of position and not having the same presence as a N'golo Kante or Wilfred Ndidi. Nemanja Matic can still put it in a shift but is not at the level he once was at Chelsea.
Paul Pogba, Scott McTominay and Donny van de Beek are box to box midfielders at their most defensive. Thus, I cannot see any of them being effective enough in defensive midfield. Out of the 'big four' United have the biggest weakness and it could be their undoing if they do not bring somebody to effectively fulfil this role.
Manchester United's midfield with Paul Pogba and Fred is too easy for teams to play through – balance could cost them. Read more ⬇️

— Sky Sports Premier League (@SkySportsPL) August 29, 2021
Newcastle United- a Lack of Quality, Especially in Goal
Name Newcastle's two best players. I can guarantee most of you would say Allan Saint-Maximin and Callum Wilson. Wilson scored 12 and assisted five last season (the best in both from any Newcastle player). As for Saint-Maximin, he is terrific with the ball, speeding through opposition players and changing the momentum in a game. He helped to do so in the recent 1-1 draw with Leeds, getting the goal that rescued a point while leading the offensive charge to put Leeds under immense pressure in an entertaining game.
Elsewhere in the side, there is simply not enough quality. There are other good players for sure – I like Joe Willock and Matt Ritchie – but were it not for Wilson and Saint-Maximin, Newcastle would be relegated. Every team has their star player(s) of course but Newcastle cannot rely on just these two forever; other players need to step up and make a big impact. With their budget and Mike Ashley as an owner, they will struggle to bring in other highly influential talents.
Newcastle's weakest position is undeniably the goalkeeper. I believe that they have the worst set of keepers in the Premier League. Freddie Woodman has had a season to forget so far, saving less shots than he's conceded. Martin Dúbravka is error prone, and Karl Darlow leaves a lot to be desired. Darlow is their best keeper, but best is not always great, as is the case here.
Allan Saint-Maximin was the star of the show, but Newcastle are still awaiting their first Premier League win of the season after drawing with similarly struggling Leeds#NEWLEE

— BBC Sport (@BBCSport) September 18, 2021
Norwich – Lacking Ambition, Too Similar a Squad
If there is one team most people agree will be relegated this season, it is Norwich. They have made decent signings, such as the loans of Billy Gilmour, Ozan Kabak and Brandon Williams. In addition, the signing of forward Josh Sargent is one that intrigues me. I cannot ignore the baffling decision to sell Emiliano Buendía to Premier League rivals Aston Villa however. He was arguably the Championship's best player last season, so what is the logic behind selling him following their promotion?
Unfortunately, I don't see a star player who can carry the team forward, now that Buendía has left. We know Teemu Pukki can score in the Championship. Although as we learned two seasons ago, he struggles scoring in the Premier League. There are also no players I can see changing a game in their favour. This was confirmed in my mind when they lost 3-1 at home to Watford – who were also promoted last season. They are the games you must win to survive, so it confirms in my mind that they will be relegated again.
Not a good record for Daniel Farke and Norwich ?

Sixteen consecutive Premier League defeats for the club.

? Watch: https://t.co/ONklnoc02f#bbcfootball #MOTD

— Match of the Day (@BBCMOTD) September 25, 2021
Southampton – Lacking Star Power and Leaders
I believe James Ward-Prowse is a fantastic player and easily the best Southampton player currently. Nobody can deny his free kick taking ability as well as his determination to win the ball and create chances for his strikers. The question for this season is: will the rest of the squad step up?
Southampton have lost some big names in the summer transfer window. The departures of star striker Danny Ings, Jannik Vestergaard and veteran Ryan Bertrand could spell problems, all with experience that improves the side. These three have all been replaced, by Adam Armstrong, Romain Perraud and Lyanco (all 24) respectively. Bringing in younger talents can be effective for the long term, but it's a big risk due to losing experience. In the Premier League, experience is so important.
To be fair, Southampton have been effective and resilient defensively to earn draws against Manchester City and United. Their defence had plenty of issues in the second half of last season, so establishing a solid defensive unit will benefit them. Will experience with them catch up eventually or will they learn quick enough to keep up with opposition?
Both strikers Armstrong and Che Adams have not been clinical in front of goal so far which is a big concern. Even if Ings is not scoring he is at least offering something due to his work rate. The scoring needs to come sooner rather than later but if they don't, they could be in the drop zone. For £25 million, I believe Aston Villa landed a bargain with Ings, which may undo Southampton massively.
Ralph Hasenhüttl must look to change the formation if Southampton's strike partnership does not improve their finishing. Struggling to score may push other players forward in a bid to grab the goals. This could result in an unintentional high line or a gap between midfield and attack. Teams can expose this which could create massive problems.
"Our problem has been scoring goals" ❌

Southampton manager Ralph Hasenhüttl reflects on a frustrating game where his side fell to defeat against Wolves.

Report & highlights: https://t.co/39CJ2doRgW pic.twitter.com/CJodIN0okd

— Sky Sports Premier League (@SkySportsPL) September 26, 2021
Spurs – An Unbalanced Squad
Like the situation with Newcastle, everybody and their mum knows Spurs' two best players. Harry Kane and Son Heung-min have been wonderful over the past few seasons and keep Spurs' fans hopes of a trophy alive. Last season in the Premier League, the duo scored a combined total of 40 goals, out of Spurs' 66. They also provided 24 assists, many of these for each other.
All is well and good for Spurs when this duo is at their best. The away thrashings against Manchester United and Southampton at the beginning of last season are perfect examples. The problems quickly surface when neither of the duo are performing at their best. Unfortunately, this happens often as both are somewhat inconsistent. I feel as though Harry Kane is the bigger offender for this. He can have three games of red-hot form – scoring several goals and nabbing a couple of assists – and then he will fail to score in the next three. England fans have had their complaints with Kane on the international scene as well.
I talk about Spurs having an unbalanced squad, but what do I mean by this? Well, when you look in the midfield, who is Spurs' creative midfielder; who is getting the ball to Kane and Son? Who is effectively contributing to the attack? Therefore, both players had the most goals and assists last season. While Lucas Moura and Dele Alli could both be capable, there is nothing suggesting a sense of reliability from either. It's also about players fitting into a system and listening to the manager. Alli is a perfect example to pick out for his recent performance against Arsenal. It felt as though he was playing his own game.
Due to a lack of midfield creativity, Kane has been dropping back, playing in midfield. On his day he is one of the Premier League's best finishers, so he must play further up the pitch. This is where the frustrations come in from England fans also, as he goes 'missing' due to playing in the middle of the park. Now you can say that this is Kane's play style, but I believe he needs to be higher up the pitch, unless you have another player with as much talent as Son on the pitch, like how Liverpool can play with Salah and Mane up top, with Firmino as a potential provider. But, because Kane is their star player, Spurs play around him, which is damaging to the squad, especially when he wants to leave the club.
Nuno Espírito Santo must find a way to get the best out of the squad, rather than just Kane. Allowing him to play so deep causes Spurs to play narrower and means they struggle to have finishers in the opposition box. He must play higher, but this also depends on the trust between Kane and the midfielders as well as their attacking work rates.
? "He doesn't look happy."

Gary Neville feels that Harry Kane does not look himself at Tottenham after the transfer speculation surrounding him in the summer ⤵️ pic.twitter.com/B4RNUOneM4

— Sky Sports Premier League (@SkySportsPL) September 27, 2021
Watford – Consistently Scoring, Certain Players Carrying the Team, Managerial Policy
With Watford, there is not one glaring weakness in their setup, rather there are a few small things that they struggle with. Firstly, I worry slightly for their goal scoring. In the six Premier League games as of writing, they have scored seven times. These goals have come in just three of the games and Ismaïla Sarr has scored over half with four. We know Sarr is their best player, but other players will need to step up and grab the goals. Striker Emmanuel Dennis has started well to be fair with two goals. My worry comes with the fact that the best teams they have played are Brighton and Spurs, neither of which they scored against. Man City, Man United, Chelsea, Liverpool, Everton and Leicester are to come before Christmas so if they struggle to score in most of these games, they will have big issues.
Deploying an attacking midfielder could solve some problems for Watford. They have started to do this with servant Tom Cleverley, but he does not convince me in this role. Cleverley is much better deployed as a central midfielder. Alternatively, I would like to see Imran Louza given an opportunity to at least play an attacking or creative role in that midfield. There is no guarantee that this would work but a young talent (22 years old) with seven goals and three assists to his name at Nantes last season could be a risk worth trying.
Going back to Sarr, it is too easy to just say he is Watford's best player. Keeper Ben Foster can also claim that name, but I feel there is a difference in quality between these two and the rest of the side. The situation is not as bad as that at Newcastle but who else can they rely on to change a game? Now Watford do not have lots of cash to splash, but if they get can get a decent fee for Sarr this summer, it could invite them to improve all over the pitch.
Finally – and it is an obvious point – will they stick with manager Xisco Muñoz when the going gets tough? The Watford board have a nasty habit of getting rid of managers. Muñoz seems to be a good manager, so they cannot just sack him because they feel like it. It is a habit that has cost them before, so they need to stop doing it. Also, what good manager wants to go to a club where he is unjustifiably under pressure constantly?
????boy strikes again in the #PL ?

Watford 1-1 Newcastle (90 mins)#WATNEW pic.twitter.com/cszxrSCNKh

— Premier League (@premierleague) September 25, 2021
West Ham – a Backup Striker and Squad Depth
Michail Antonio has had a wonderful start to the season! The Jamaican international won the player of the month award for August 2021. With such an impact on the side, it is difficult to imagine West Ham at the same level without him. Antonio is one of the best complete forwards in the Premier League because he can do everything. He's clinical, can set up his teammates, tackle effectively and aid the defence.
Now a big concern arises with West Ham if they are to lose Antonio for a big portion of the season. There is literally no natural striker as a backup to Antonio. Not just do they lose the impact of having a complete forward on the pitch, but they also lose a guaranteed clinical striker. It seems likely this season that they will lose Antonio at some point this season. A big reason for this is their campaign in the Europa League.
With a minimum of six Europa League games, West Ham will be forced to stretch their squad further. West Ham have a big squad all things considered so they should be okay. Nonetheless they could suffer in the Premier League due to fatigue resulting in some of their biggest players missing games. Again, Antonio pops up in conversation because David Moyes won't be able to play him in 50 games this season. It will be about picking and choosing when to use him, especially in late November and most of December.
David Moyes praises the 'terrific' performances of Michail Antonio which earned him the Premier League's player of the month award and says West Ham are in 'good shape' ahead of their clash against Southampton tomorrow.pic.twitter.com/2MbZXzDJy5

— Sky Sports Premier League (@SkySportsPL) September 10, 2021
Wolves – Scoring Goals
Over the summer transfer window, Wolves made improving their squad depth a priority. The loan signings of Francisco Trincão and Hwang Hee-chan can massively help their attacking efforts once they get a few games under their belt. They need to contribute soon however because just two goals in their first five games spells issues.
Wolves failed to register a single shot on target against Brentford – a newly promoted side – which spells concern in the final third. Scoring was a massive issue for Wolves last season as well. They scored just 36 times, showing that they missed striker Raul Jimenez. The Mexican scored 34 goals in 86 Premier League games before fracturing his skull on the 29th of November 2020. He has struggled to find the next since returning. They have also failed to replace Jota, who is flying at Liverpool.
Wolves need end product but hopefully – with his first goal this season – Jimenez can push on and become integral this season. He is a great striker who has proven his worth in the past. Pedro Neto has also proven to be a solid winger and again, both loan signings can contribute. I wonder if playing a 4-3-3 rather than their 3-4-3 could improve their goal scoring. Nélson Semedo played in a back four for Barcelona, but he is attacking minded. It would be a question of Fernando Marçal or Jonny being able to comfortably play in a back four also. It is just speculation but could a change to Wolves' formation allow more goals to be scored?
Raul Jimenez's first #PL goal in almost a year was enough to secure all three points for Wolves against Southampton #SOUWOL pic.twitter.com/tDtOrQRJrP

— Premier League (@premierleague) September 26, 2021
We hope you enjoyed the article 'Every Premier League Squad's Biggest Weakness – Part Two' What biggest weakness does your club currently face? Let us know!
Read more on football below: