Verstappen Will Succeed Hamilton As F1 Champion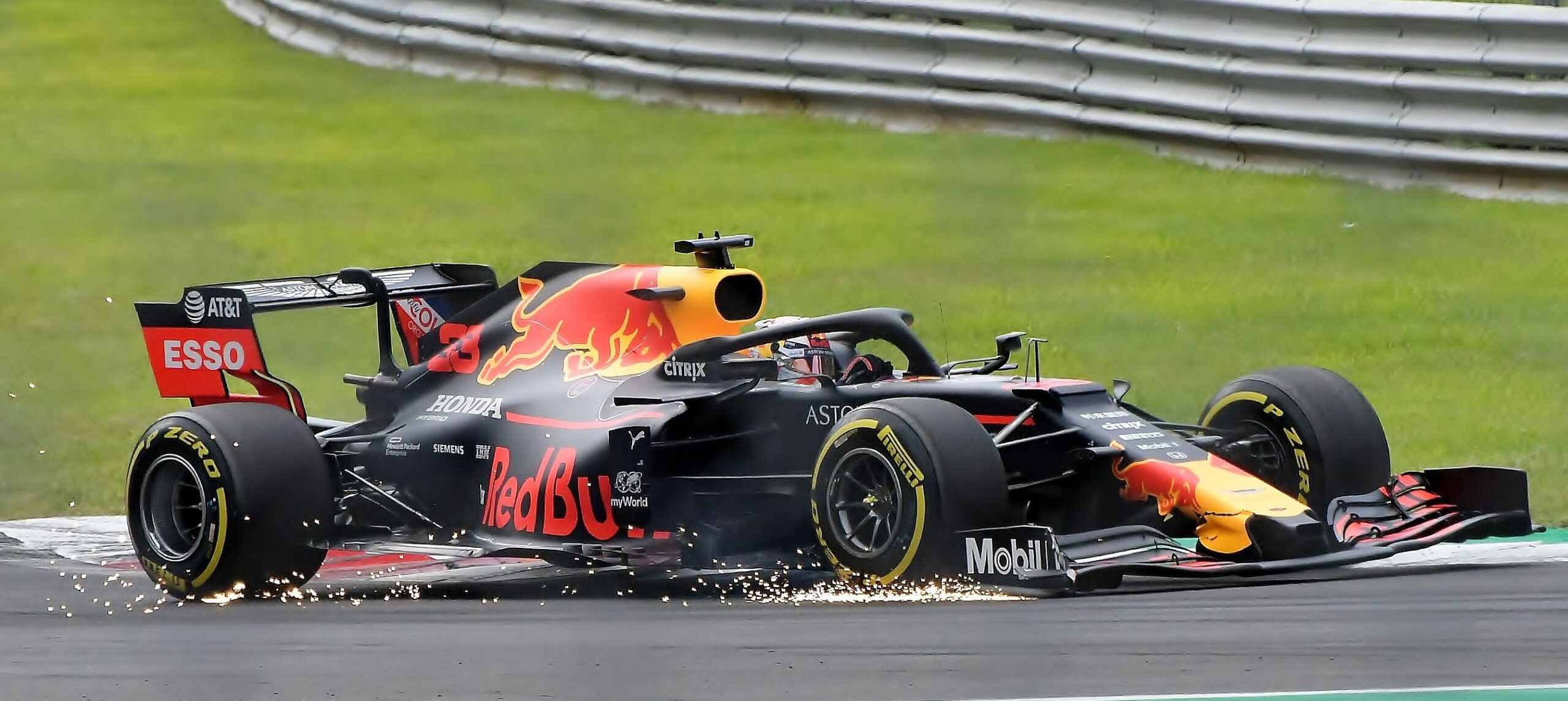 Verstappen Will Succeed Hamilton As F1 Champion
Lewis Hamilton's victory at the Russian Grand Prix may have given his the lead in the F1 Driver's Championship, but Max Verstappen will succeed Hamilton as F1 Champion this season and we're going to explain why.
Consistency & Maturity
This season we have seen a different side of Max Verstappen. In previous seasons we have often seen the Red Bull driver as impulsive and a little reckless. He developed a bit of a reputation of being a risk taker and trying to pull off daring overtaking manoeuvres, rather than accepting a lower place finish. However this season he has not taken as many of these risks (apart from his clash with Hamilton at Monza) and has seemingly gained a new perspective and looks at the season as a whole, rather than single races.
Verstappen & Hamilton crash out of Italian Grand Prix pic.twitter.com/OEyTvpdX3K

— @KassMedefer (@KMedefer) September 12, 2021
With a third of the season remaining we are entering the sharp end of the F1 Championship. Although Verstappen has not previously been involved in a title fight, he is showing tremendous mental strength and toughness. He recently laughed off Lewis Hamilton's suggestions that he was feeling the pressure. Hamilton also tried to use mind-games on Max earlier in the season, but he has not allowed himself to be distracted from his goal of becoming the next F1 Champion.
🗣️ "I know what it's like fighting for your first championship… there's a lot going on and there's a lot riding on it."

Lewis Hamilton says he empathises with Max Verstappen because of the "pressure" of a title fight and discusses approach vs rival 👀👇#RussianGP | #SkyF1

— Sky Sports F1 (@SkySportsF1) September 23, 2021
A Competitive Car
Towards the end of last season there were signs that Red Bull had bridged the gap to the Mercedes team, with a series of more competitive races. Some pundits claimed that Mercedes had already stopped developing last season's car and focusing on this year's package. Red Bull came into this season carrying over some of that momentum and have continued to deliver upgrades to their car which have helped them match their German rivals.
Red Bull's recent performances at what are viewed as traditionally Mercedes-friendly tracks, such as Monza and Sochi, are proof that Verstappen now has a car that not only allows him to compete with, but beat, Lewis Hamilton. His performance from the back of the grid to finish second at the weekend emphasises how much of a threat he is to Hamilton's crown. Mercedes would have been hoping they could capitalise on Verstappen's 3 place grid-penalty and new engine but Verstappen's drive meant that it actually had little impact on the Championship.
Upcoming Races
There are still six races remaining in the calendar, but more or less could take place due to the uncertainty of Covid-restrictions in different countries. Red Bull will look at the races Brazil and the Middle East (Saudi Arabia & Abu Dhabi) and feel they have the advantage at those tracks. Mercedes have traditionally performed well in the USA, which leaves the races in Mexico and Turkey to be fiercely contested events. Throw into that another Sprint Qualifying in Brazil and a possible engine change/penalty for Mercedes and the end of the season looks to be the most exciting ever.
Red Bull and Verstappen currently have the momentum and by finishing second in Russia they nullified Hamilton's chances of gaining any of his own. This is the season where Verstappen's shows the world that he is now the best driver in Formula 1 and he is in the team who has worked tirelessly to help him achieve his dream!
Max Verstappen 2015 – 2020 | Future World Champion | The Lion 🔥🔥🦁🦁 | Better Than Hamilton? pic.twitter.com/zA9ADPU1hY

— ❄️The Confessor❄️ (@_DerBeichtvader) February 11, 2021
We hope you enjoyed the article 'Verstappen Will Succeed Hamilton As F1 Champion.' Do you think Verstappen can outperform Hamilton this year? Let us know!
Read more on motor sport below: