Every Premier League Squad's Biggest Weakness – Part One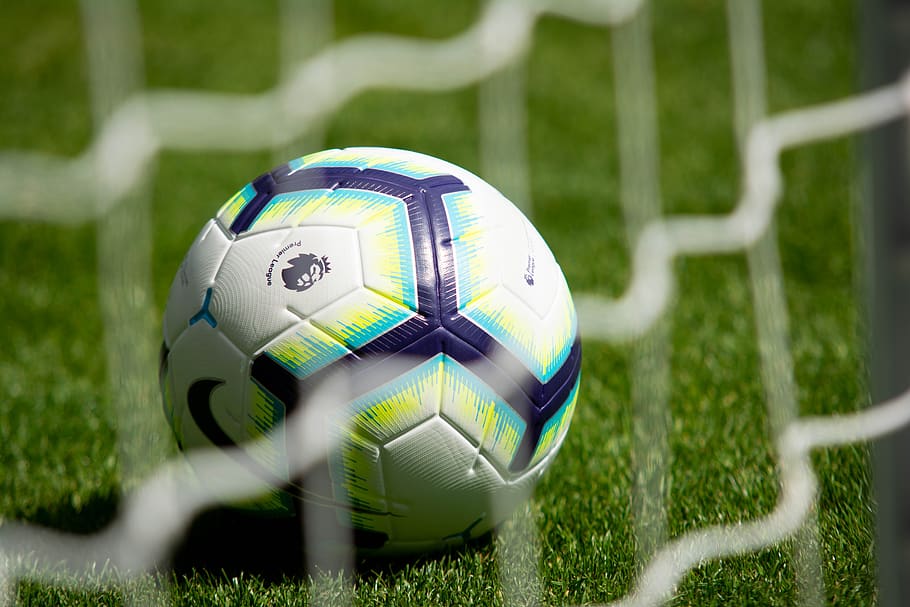 Every Premier League Squad's Biggest Weakness – Part One
This Premier League season is off to an interesting start. We clearly have a title fight and relegation battle on our hands! Even with the best teams, weaknesses will always reveal themselves, its just that some teams have more weaknesses than others. In part one I'll cover Arsenal – Leicester City. Part two will be out soon, covering Liverpool – Wolves. Without further ado, let's begin!
Arsenal – Naive and Error-Prone Defending
Arsenal have had a terrible start to the season. Sitting in 16th with just three points and a minus eight goal difference has Arsenal fans pulling out their hair, calling for Mikel Arteta to get the sack. While they have struggled to score – with just one in their opening four – I expect this record to significantly improve. I am not as convinced with their defensive record, however. Simple mistakes are being made time and time again. Centre backs are being beaten by smaller players in their box and marking is at times, not tight enough.
As much as Manchester City are a great side, the 5-0 loss was humiliating at best. The Arsenal defenders were giving too much space to one of the best teams in world football. With Chelsea, Reece James and Marcos Alonso were given far too much space on the wings and it felt as though Arsenal were targeting the wrong players. I have written another piece titled Arsenal Football Club: What Must Change? Is There Hope for the Future?
There is no doubt in my mind about Kieran Tierney. I think he is a great left-back and without the Scotsman, Arsenal would concede even more. I think Ben White and Gabriel could be a good centre-back partnership for the future, but in the present, they are far too inexperienced. They were a good partnership in the 1-0 win against Burnley, so they are working well as a duo. As for others including Callum Chambers and Rob Holding, they are not at the level Arsenal require. If they deployed a back five, I think they would be a better side because they cover the biggest weakness, to an extent. Arsenal need to stop playing like a top six side, because they no longer are. It might be more boring, but they need better results, and a more defensive approach is the solution.
👏 "Ben White's been a good signing & I'd have Tierney as captain."

🔥 "We've always had great centre backs. I wouldn't be rotating my back four."

Ray Parlour wants Arteta & Arsenal to have a consistent back four sorted out immediately pic.twitter.com/Z9XwciDtaR

— talkSPORT (@talkSPORT) August 17, 2021
Aston Villa – Attacking Full Backs and Preventing Counter Attacks
Aston Villa were one of the most difficult teams to pick a big weakness for. Every position has quality and depth. I've noted a few minor weaknesses. With many of the goals conceded by Villa so far, there is lots of space for attackers to use, due to the full backs not tracking back. Watford and Brentford saw these openings on several occasions. Even against Chelsea – where five were deployed at the back – the defending left a lot to be desired. Matt Targett, Matty Cash and Ashley Young (who is more of a midfielder) are all guilty of this.
Villa would not be exposed so much on the wings if they are able to maintain the ball more effectively in the opposition half. Aside from a defensive Newcastle United, Villa have lost the possession battle in every Premier League game so far. To push so many players high up the pitch you need to keep the ball. Their overall passing accuracy leaves a lot to be desired and is why opponents can create chances. Against Watford the passing success rate was good at 81%, but it was more the areas where passes were failing, being on the wings.
If Villa's full backs can improve their decision-making and makes runs more sporadically, that could be a good step forward. It really depends on if their goal scoring slows down as a result. It also depends on their possessions and passing stats, as if they're able to maintain the ball they have little risk of being exposed at the back.
What a performance from Watford 🐝

Emmanuel Dennis and Cucho Hernandez both scored on debut as #WatfordFC marked their Premier League return in style with a 3-2 win over Aston Villa at Vicarage Road 💪

— Sky Sports Premier League (@SkySportsPL) August 15, 2021
Brentford – a Lack of Premier League Experience
Fellow promoted sides Watford and Norwich have maintained their core squads relegated two seasons ago. While this can be a worry – they were relegated after all – experience can make a big difference. Brentford lack experience and it usually catches up with teams sooner or later. The biggest recent examples are Huddersfield Town and Sheffield United. Both Yorkshire clubs struggled with scoring in their first seasons (2017/18 and 2019/20 respectively), but their defences were structured at the most important times and they played a system effectively enough the keep them up. In their second seasons, a lack of experience caught up with both sides as they became predictable and still unable to score goals. I could be very wrong, but Brentford will need to adapt as quickly as possible and potentially bring in some older, more experienced players to the club if they stay up.
Some of the signings Brentford have made are highly promising. Kristoffer Ajer and Frank Onyeka from Celtic and FC Midtjylland respectively are exciting signings, but both are just 23 years of age. While great for the future, I wonder if in the short term they have enough talent in their squad to survive and thrive.
"A handful for any kind of defence"@CarltonCole1 praises Ivan Toney's performances for Brentford after he helped the Bees to victory over Wolves.

💻📱 Watch Final Score on BBC Red Button and @BBCiPlayer

💬 Get involved using #bbcfootball pic.twitter.com/sud1Z64sEW

— Match of the Day (@BBCMOTD) September 18, 2021
Brighton and Hove Albion – Lacking Goal Threats
In their four Premier League campaigns Brighton and Hove Albion have scored just 34, 35, 39 and 40 goals respectively. It's not difficult to see that their big weakness is finding the back of the net. Neal Maupay is not a bad striker at all, but he cannot carry the team in terms of goals. I know he's scored three in five but I doubt this will continue, similar to Brighton's great form. Last season, Maupay was Brighton's top scorer in the league with just eight goals. It is not enough, especially when just four players have scored five or more goals.
Brighton needs a striker who can get double figures, alongside Maupay. For me, Danny Welbeck and Aaron Connolly are certainly not the players to achieve this. Welbeck is injury prone and goes missing in some games, whereas Connolly is still young and inexperienced. I believe they need to spend on somebody who can lead the attacks and convert those chances. Remember that £50 million they received for Ben White? Brighton could spend lots of that on a decent striker.
If Brighton wait until summer, they could pounce on a striker from one of the relegated clubs. Chris Wood from Burnley or Ivan Toney from Brentford (depending on where those clubs finish) could solve their goal scoring problems. The key question is: what top striker wants to sign for Brighton? They need to figure this out and find somebody.
Two disallowed goals
One contentious penalty

VAR was at the centre of everything as Brighton beat Leicester to go fourth in the Premier League.#bbcfootball

— BBC Sport (@BBCSport) September 20, 2021
Burnley – An Aging Squad
Sean Dyche is a very predictable manager, preferring his 4-4-2 formation and choosing the same 11 often. However, it has worked before, and Burnley are in their sixth consecutive Premier League season because of it. Dyche has maintained the same core for several seasons and he knows his best 11. However, nothing lasts forever; this team is aging quickly.
The average age of the Burnley squad is over 29 years old, with 13 players 30 or older. In the short term, Dyche's core might keep Burnley in the Premier League. Chris Wood is a reliable goal scorer whereas Nick Pope is a safe pair of hands and the centre back pairing of Ben Mee and James Tarkowski has been effective for several seasons. Players are more at risk of injury and fitness as the squad continues to age. With a lack of depth as it is, injuries would spell a crisis for the Clarets. If they were to be relegated this season, they should use the opportunity to rebuild. Surviving another season with this squad and refusing to change could create big problems in the long term.
Newcastle-Burnley: 1 -0,25 (2,02)

Newcastle could prioritize the cup. 7-8 Prem players lined up to start. Incl Lewis, Hendrick, Fraser, Gayle & Joelinton. A crowded St James a boost

Expect Burnley to prioritize the league. Aging & small 1st team squad with an eye on the weknd

— Sports Betting 📈 (@Bet_On_Value) August 23, 2021
Chelsea – Alternative Goal Scorers
Chelsea is the hardest squad to pick a weakness for in the Premier League. Every position has a star, and their squad depth is ridiculous. In my opinion, Chelsea have the best squad in the Premier League, but best does not mean perfect. If I am to pick a weakness, I must look at the goal scorers at the London club.
Belgian forward Romelu Lukaku is one of the best strikers in world football, we all know that. He has impressively scored three goals in his first three Premier League games back at Chelsea. Say if Lukaku is to pick up an injury, then who do Chelsea rely on to score? They have plenty of creative talents, including Mason Mount, Reece James and Marcos Alonso, it's just having that man in the centre of the box. Last season in the Premier League, Jorginho – the penalty taker – was Chelsea's top scorer, with only seven goals.
Every Premier League fan knows Timo Werner is not the reliable striker. Montage's exist everywhere showcasing Werner's missed chances, encapsulating their goal scoring struggles at times last season. Let's be honest, Chelsea impressed in defensive situations much more than attacking last season after Thomas Tuchel took charge. This is due to how they keep possession so effectively and when defending, they have three centre backs and a certain midfielder called N'Golo Kanté behind the ball, with the wing backs also offering defensive prowess when needed.
With picking scoring as Chelsea's biggest weakness, I'm talking about last season more and I'm drawing on ifs, buts and maybes. This alone shows just how capable Tuchel's Chelsea are. Nonetheless, the squad cannot get too comfortable regarding Lukaku's ability. If he is to have a bad game, someone needs to step up. The departures of Olivier Giroud and Tammy Abraham could create problems in these instances.
"I think it's the missing piece for Chelsea."

Eni Aluko believes that Romelu Lukaku should be the improvement over Timo Werner that Thomas Tuchel's squad needs heading into the new season ⚽#SuperCup pic.twitter.com/W1J1bfZjaj

— Football on BT Sport (@btsportfootball) August 11, 2021
Crystal Palace – Full Back Crisis
I personally think Crystal Palace had one of the best transfer windows in the Premier League. I believe they have done exactly what Burnley are afraid to do, that is getting rid of their older players. Undeniably it is a big risk, especially with the likes of fan favourite Patrick Van Aanholt and veteran Gary Cahill leaving. But they are not afraid to let players go, for the sake of freeing up wages and creating spaces for younger talents. Signing Joachim Andersen, Odsonne Edouard, Marc Guehi and Conor Gallagher is smart and promising business. Gallagher is just a loanee from Chelsea, but one who can make an inspirational impact. Palace have also maintained a strong core meaning they have a good squad that will have no trouble staying in the Premier League.
Enough about the positives, what about their biggest weakness? Well, I think it's their full backs. Tyrick Mitchell and Nathan Ferguson (Palace's two left backs) are just 22 and 20 respectively. Mitchell is now their starting left back and the lack of experience could hamper him and the Palace squad massively. I think he's a decent player for the future, but he'll likely make those mistakes that most young players do, costing Palace. Jeffrey Schlupp could be called upon for left back, but he has been deployed higher up the pitch as a winger.
As for right back, Palace have big problems. Martin Kelly and Joel Ward are no at the quality Palace require. Kelly played just once in the Premier League last season and has not made an appearance yet this season. As for Ward, he has a measly 44% tackle success rate so far this season. He's also lost more aerial battles and duels than he's won. As for Nathaniel Clyne, he is still struggling with fitness issues and is a shadow of the player he was at Southampton.
Crystal Palace have been working their magic this transfer window 🔥 #CPFChttps://t.co/HXFqjn9kZ7

— talkSPORT (@talkSPORT) August 1, 2021
Everton – Squad Depth
Everton really should have finished higher last season. Injuries to big talents and inconsistent performances destroyed what was a good first half to the season. Part of this was due to the squad depth in most areas of the pitch. In midfield, there are only really five players who can play there to Premier League standard. Andre Gomes, Allan and Abdoulaye Doucouré are all good enough midfielders, but the injury prone Jean-Philippe Gbamin and inconsistent Tom Davies only emphasise their squad depth issues.
In defence, the omissions of Lucas Digne or Seamus Coleman cause issues for the Toffees. Ben Godfrey has been seen playing all across the defence since the beginning of last season. Yes, he is a good defender, but it just shows how Everton lack any other players capable of doing the job.
As for attackers, Dominic Calvert-Lewin and Richarlison have carried the team for a while. James Rodriguez started last season wonderfully and Demarai Gray this season, but these are spells at best. Gray could prove me wrong, but Alex Iwobi and Andros Townsend are not consistently solid players. As for backup striker Salomon Rondon, we'll have to wait and see.
Everton have confirmed Richarlison, Jordan Pickford, AND Seamus Coleman will all be out 2-3 weeks 🔵

Ouch 🤕 pic.twitter.com/TzYoreaJPs

— Goal (@goal) September 19, 2021
Leeds – Centre Back Injuries and Squad Depth
Leeds United play some of the most enjoyable football in the Premier League. While this leads to them scoring, they also leak goals. Leeds scored 62 (tied sixth best) last season but conceded 54 (seventh worst). In their first five games this season, they have conceded a concerning 12 goals. Granted that eight of these came against Liverpool and Manchester United, however it still remains worrying. The reason why Manchester City and Liverpool among others, play more attacking football is because they have great individual defenders who make massive impacts. Leeds do not have the same, especially at centre back.
Leeds have an okay group of centre backs to be fair. Liam Cooper, Robin Koch, Pascal Struijk and Diego Llorente are all capable of having a good game. A lot of teams in the league would love to have one of these guys. Again, it's due to the way Leeds play that leaves their centre backs exposed. Combining this with injuries at the beginning of this season has resulted in Luke Ayling filling in. I'm not necessarily saying Leeds must spend big on a centre back, but it would help their case for sure, especially if they continue to have injury issues at the back. Speaking of which, squad depth is an alarming issue currently.
A lack of squad depth is exposed when you look at the Leeds bench against Newcastle on the 17th of September. Back up goalkeeper Kristoffer Klaesson and striker Tyler Roberts were the only senior players. Looking at their website, Leeds have just 19 players classed as first team. It's a worry for sure, and it's why second season syndrome has hit them.
🗣 "If we stick with this clown Bielsa in charge, we will get relegated!"

🗣 "We need someone like Big Sam, who's going to tighten things up at the back."

Leeds urged to sack 'clown' Marcelo Bielsa in order to avoid relegation #LUFC

— talkSPORT (@talkSPORT) August 16, 2021
Leicester City – Injury of Wesley Fofana
I would argue Leicester's squad is much improved from last season. Striker Patson Daka, defensive midfielder Boubakary Soumaré, centre back Jannik Vestergaard and left back Ryan Bertrand should all be phenomenal signings. They have also lost nobody of significance, aside from Wes Morgan who has retired. Their transfer window has went under the radar, but they've done alright.
Perhaps Leicester's biggest problem this season is how the 'top four' have all also improved or seen players returning from injury. From the offset this makes Leicester finishing in those Champions League spaces very unlikely, even more so than the past two seasons. What makes this less likely is the injury to Wesley Fofana. He is arguably one of their most important players. At just 20 years old, he has established himself as a reliable centre back who is maturing very quickly. Last season in the Premier League, Fofana achieved a brilliant 73% tackle success rate, alongside winning 91 aerial battles and 183 duels. For some, he was one of the Premier League's best players last season and for me, he was only second to Phil Foden as the best young player.
With such an impact, Fofana is now crucial to Leicester. They will miss him for next few months as he is unlikely to return until near the end of this season. I believe Vestergaard is also a good centre back, but Fofana was incredible last season.
Leicester City defender Wesley Fofana needs an operation on his broken leg and will not play again until the new year. #bbcfootball #lcfc

— BBC Sport (@BBCSport) August 8, 2021
We hope you enjoyed the article 'Every Premier League Squad's Biggest Weakness – Part One' What do you feel is the biggest weakness for your Premier League squad? Let us know!
Read more on football below: