Alfa Romeo 2021 F1 challenger: The C41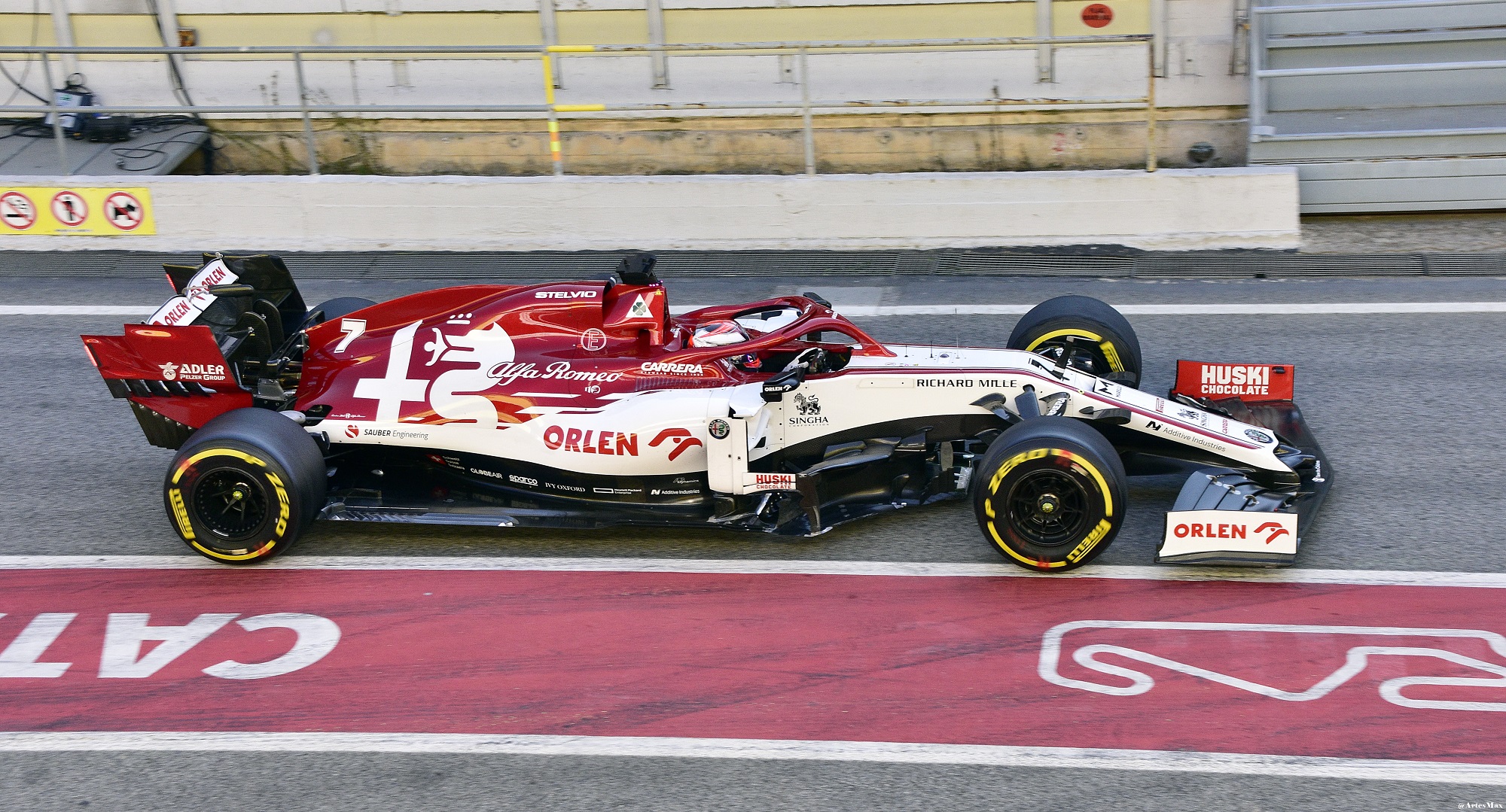 Alfa Romeo 2021 F1 challenger: The C41
Alfa Romeo have finally launched their new car ahead of the upcoming 2021 F1 season as the team showcased the C41 in Poland.
Lined up with Kimi Raikkonen, Antonio Giovinazzi and Robert Kubica. Alfa Romeo will be looking to better their poor season last year which left the most experienced driver on the grid (Raikkonen) struggling to get out of Q3.
Alongside the four leaf clover, the Swiss team will be hoping to have a luck on their side compared to last season – when they finished eighth with eight points.
The Livery
Like Alpha Tauri, the change to the Alfa Romeo's livery is minimal. Essentially flipping a switch. Compared to last years challenger, the colours have been flipped around – what was red is now white, vice versa.
However, the new (or flipped) design makes the Alfa fairly pretty to look at and currently fronts as one of the best looking F1 cars on the grid – with seven left to be shown.
The changes
When the car was finally revealed in Warsaw, Poland, there were only minimal clear changes to the new 2021 contender. One of the first ones was the smaller 'shark fin.'
Clearly a key component to the cars aerodynamic performance, the Alfa Romeo has opted to run with a very sleek and narrow shark fin, coloured black. It's unclear what effect this will have on the car considering the loss of downforce with the new floor regulations. Will it make the car twitchy and unstable during the high-speed turns? or will it have a surprising effect on the cars stability?
Another change was in regards to the nose of the C41. While it still retains its three air intakes at the front, or 'nostrils,' it seems to be a smoother design compared to the C39 from last year, on launch.
Whether or not this will help the Swiss team find some lost downforce remains to be seen but it will soon be clear during pre-season testing in Bahrain in March.
We hope you enjoyed Alfa Romeo 2021 F1 challenger: The C41! What did you think of Alfa Romeo's new car launch? let us know in the comments!
Read more on F1 here: