Sheffield United 3-0 Chelsea – Lampard "learned a lot"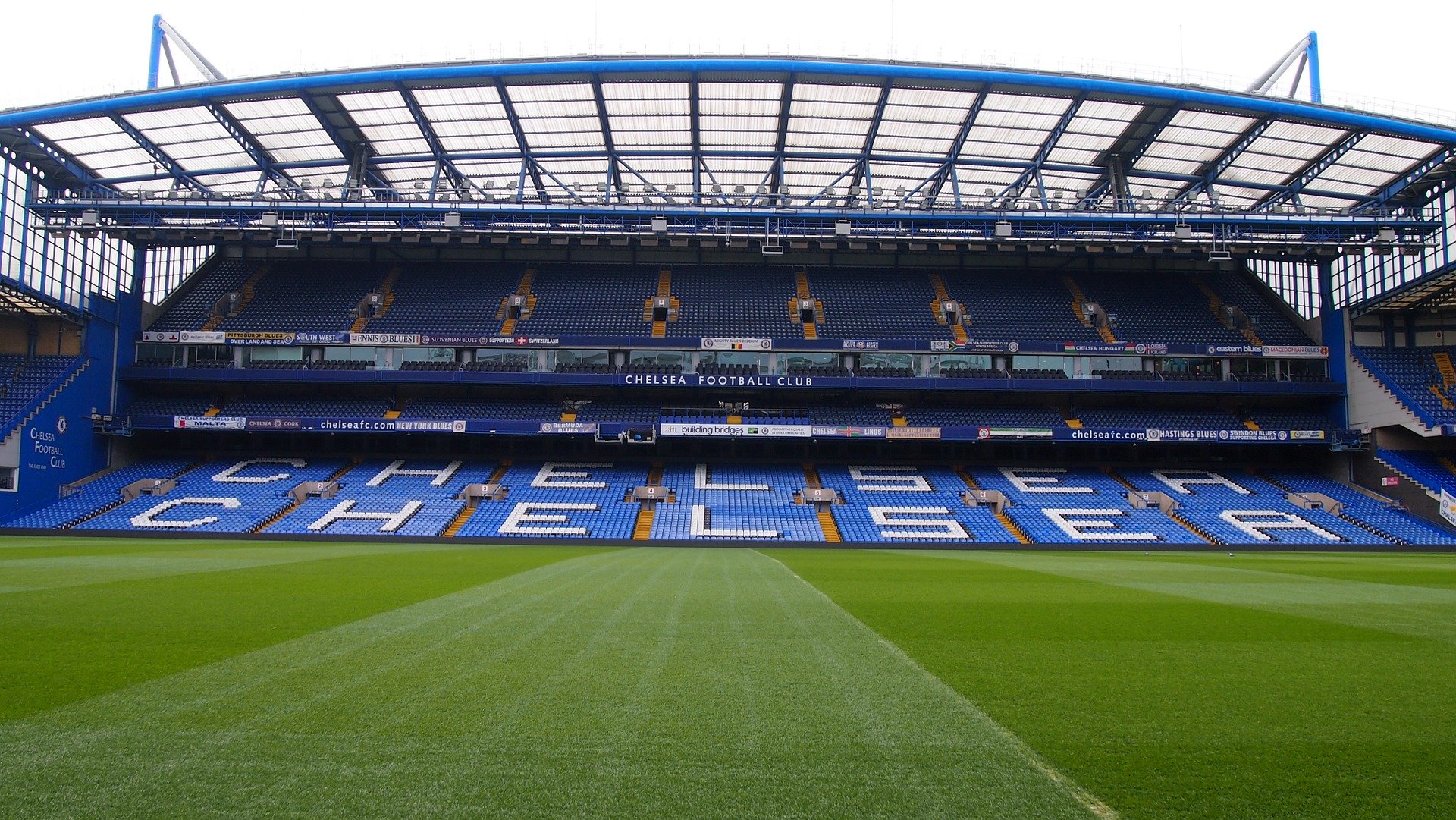 Blues embarrass themselves as they are no match for Chris Wilder's well-oiled machine
Frank Lampard's side once again demonstrated all the inconsistencies and weaknesses that have frustrated him this season. They lost 3-0 to a very organised Sheffield United side on Saturday.
Sheffield United 3-0 Chelsea – Match review, and how it perfectly highlights the issues to address in Chelsea's future
The two English managers, Wilder and Lampard, are both on their debut managerial campaigns in the top flight. At the start of the season they would have jumped at the offer of 3rd and 6th respectively. For Sheffield United to be in sixth and fighting for European places is exceptional. If you consider that their squad is hardly changed from their promotion-winning one, it is even more impressive. Their meteoric rise has been masterminded by the man who will only miss out on being named Manager of the Year due to a certain German's decent season on the red half of Merseyside.
Against them was a Chelsea side that had lost the most influential player in the Premier League last season (Eden Hazard) over the summer. They had a new coach with only one year of managerial experience. They even had a transfer ban preventing him from having any impact in terms of personnel. It is for these reasons that Lampard would have been very happy to hear that he would be in third position at this late stage. Although, he would certainly have been less pleased if he had then been told that they could slip down to fifth if their rivals take advantage of games-in-hand against bottom half opposition. What is for sure, he would not have expected to hear the score-line Sheffield United 3-0 Chelsea.
Defensive Frailties
For close analysts of the London side, the result Sheffield United 3-0 Chelsea is not as big a shock as it seems on paper. Chelsea collapsed against West Ham, and can deem themselves lucky to have held on to win 3-2 against Crystal Palace. Having conceded eight goals in their last four games, the defensive issues that have been a major problem all year have certainly hindered them in the business end of the season. Sheffield United played well, no one can argue otherwise, but Chelsea fans have every right to be embarrassed to lose in this way. Especially given that their team allowed a thus far goalless striker to net twice against them.
1 – David McGoldrick has scored his very first Premier League goal; it took him 42 shots and 1615 minutes to do so. Relief. pic.twitter.com/OuhJQfeue7

— OptaJoe (@OptaJoe) July 11, 2020
This was the first time that Sheffield United have beaten one of the current top five this season. Whilst they thoroughly deserved it, all of the goals that Chelsea conceded showcased weak defending and basic errors. Errors such as these have led to the Blues conceding 49 goals so far this season – only seven teams have conceded more, and this is their worst record in the Roman Abramovich era.
Their ten goals conceded from headers is also the most of any team in the league this season. Their Achilles heel is clearly set-pieces and vulnerability to counter attacks. Many would point to the fact that their inexperienced manager is far from a specialist in defensive coaching. However, the mid-season switch from zonal marking to both zonal and man-marking has not stemmed the tide either.
Today it was the latter issue that caused issues. Lampard's attempts at solidifying the back line and freeing the wide players by switching to three at the back seemed to work at the start of the second half. Frustratingly, they still were unable to break Sheffield down. Their defensive frailties were further exposed when substitute centre-back Antonio Rüdiger failed to clear the ball directly, leading to McGoldrick's second, making the score Sheffield United 3-0 Chelsea.
The centre-back conundrum
No one, Frank Lampard included, is sure as to Chelsea's best centre-back pairing. Each partnership offers different strengths and weaknesses. Andreas Christensen is the best on the ball, but Sheffield United took advantage of the fact that he can be bullied physically. Zouma is their strongest in the air, but he lacked awareness and concentration. He did not get in front of McBurnie for Sheffield United's second and failed to prevent Mousset's cross which led to United's third. We have already mentioned Rüdiger's culpability for their third goal. Whilst many would say he is Chelsea's best centre-back – and he is certainly their most experienced – Chelsea fans have grown tired of his continually poor long balls forward. He also fails to step up and be the defensive leader they need far too often.
Fikayo Tomori has, unfortunately, struggled with injury in 2020, after being a Lampard favourite at the start of the year. Last year, he won Derby's Player of the Year award under the same manager, showing that he is a more than capable defender. I would suggest that a combination of the young Englishman and Rüdiger might well be the best pairing Chelsea could currently offer. Rüdiger's preference of sticking tight to the back of a striker paired with Tomori's pace is comparable to the strength and covering ability of the Terry-Carvalho partnership which was so successful for the Blues. However, these two haven't had an extended period of shared fitness at all this season. Whether Lampard is happy to go into next season betting on this working is doubtful.
Declan Rice considered to plug gap
Post match, Lampard emphasised that the team needs to move on from this result quickly and focus on their remaining fixtures. One phrase that he repeated towards the end of the interview could spell trouble for some of his back line:
This certainly implies that he is reaching the end of his tether with some of his defence. Declan Rice has been linked, but despite his strong recent showings, as West Ham seem set to avoid relegation (especially in the shock win over Chelsea), he plays predominantly as a defensive midfielder. His history at Chelsea's academy and close friendship with Mason Mount are attractive. However, while his adaptability and leadership qualities are evident, can Chelsea really expect to solve their defensive problems with an out-of-position 21-year-old? Lampard needs to find his own version of Virgil Van Dijk, Aymeric Laporte or Harry Maguire. If he doesn't believe that Rüdiger is that man, it would be very bold to bank on Rice doing it.
Left-back a constant thorn in Chelsea's side
Left-back has also been a continual problem this year. People expect Emerson to return to Italy after falling out of favour, and Marcos Alonso is not trusted in a back four. César Azpilicueta is nearing club legend status now and has filled in many times this year, but his unnaturalness on that flank was evident yet again today. Azpilicueta is best rotating with and nurturing right-back Reece James, whose performance proved he is not yet the finished article.
Azpilicueta is having one hella season

Assists: 6 [1st]
Interceptions: 58 [1st]
Tackle Success: 64% [1st]
Blocks Made: 66 [1st]
Ball Recoveries: 321 [2nd – Jorginho at 1st]
Aerial Duels Won: 83 [2nd – Zouma 1st]
Clearances: 70 [2nd – Zouma 1st]

CAPTAIN leading from the front 👊 pic.twitter.com/8P4WcuPpwh

— Nouman (@nomifooty) July 4, 2020
Ben Chilwell is the name that has been consistently linked, but some fans would prefer not only a cheaper option, but someone more experienced in Europe. Ajax's Nicolás Tagliafico or Porto's Alex Telles, for example, both of whom are available for half the price of Chilwell. One thing is for sure: whoever it ends up being, Lamps is getting a left-back.
Lack of creativity – especially against a deep block
Wilder's side stood out for their comfortable organisation without the ball, flawlessly holding their lines in the 3-5-2 formation. They completely nullified Willian and Pulisic, who have been Chelsea's in-form dangermen since the restart. Last season, this was the kind of game that screamed out for some Eden Hazard magic. The extent to which Chelsea relied on him to unlock deep-lying teams has been exposed without him. Christian Pulisic is a great signing, and has a very exciting future in Hazard's old position on the Chelsea left wing, but his style of play is direct and dynamic. Hazard, on the other hand, thrived on switching from walking pace football to sudden wizardry.
With their wingers failing to get into the game, Chelsea looked to their wing backs. Reece James's crossing ability has Chelsea fans very excited, but since lockdown he has been slightly off pace. In the first half, Cesar Azpilicueta played as left back and, being right-footed, he was far from effective. Tammy Abraham had painfully few touches and, although they occasionally found Giroud, the delivery was not good enough from Chelsea. The biggest issue with this plan B was simply that Sheffield United boast one of the tallest back lines in the league. Their three narrow-sitting centre backs had no problem with dealing with endless poor crosses.
76 – Chelsea had 76% possession in this match but lost 3-0 – since 2003-04, when full possession data is available, this is the biggest margin of defeat for a team to hold as much as 76% possession in a Premier League game. Countered. pic.twitter.com/P4f2lfJo1V

— OptaJoe (@OptaJoe) July 11, 2020
Luckily for the blue-wearing side of London, creativity is another issue that super Frank is well aware of. The signing of Hakim Ziyech, a player renowned for his creativity on the right, addresses it perfectly. Kai Havertz is another signing that would address this issue directly, although this is nothing more than rumour for now. Timo Werner is more similar to Pulisic and he is revered for his speed and directness. The balance that Chelsea might strike between James, Ziyech and potentially Havertz delivering from the right to any combination of Abraham, Werner and Pulisic is something that has fans very excited.
Monday – one eye on Old Trafford, one eye on CAS
On Monday, Manchester City learn whether their appeal against their 2 year ban from UEFA competitions will hold or not. The fifth-placed team will be in the Champions League if they are banned for next season, . This becomes incredibly important for Chelsea as this is the spot they will occupy if Leicester and United both win their games in hand. Leicester travel to Bournemouth, who are favourites to go down after Norwich's exit was confirmed. Elsewhere, United host Southampton and in-form Danny Ings on Monday night.
It would be a massive blow to Chelsea's transfer aspirations if they were to miss out on Champions League qualification. With regard to targets such as Havertz, the Europe's top table is a golden carrot to dangle. The fact that Bayer Leverkusen did not secure a top four spot is catalysing the rumours of his move.
Chelsea will expect a comfortable three points on Tuesday night against 20th place and relegated Norwich. They then face the massive task of visiting Anfield, before a final day clash with surprise European contenders, Wolves. The Blues can perhaps take positives from the fact that the winning run at Anfield came to an end, as Burnley stole a point from the Champions on Saturday. In spite of this, the fixture remains their toughest in the Premier League this year. Expect Wolves to also put up a big fight in their hopes of another year in Europe.
A silver lining?
A silver lining is that Leicester face similarly difficult fixtures. Following what should be a straightforward victory at Bournemouth, they line up against Sheffield United themselves. After facing the Blades, they take on Spurs and Man United. The only reason this result hasn't taken Chelsea's fate out of their hands is that United and Leicester are still to play each other. Whether they will still be within reach after the Liverpool game is far from certain. Anyone associated with Chelsea would be lying if they said they aren't praying for Manchester City's ban to be upheld.
Watch full match highlights of Sheffield United 3-0 Chelsea from Sky Sports here:
We hope you enjoyed this article 'Sheffield United 3-0 Chelsea – Lampard "learned a lot"'. Where do you think Chelsea will finish this season, and how can they improve for next campaign? Let us know!
Read more on football here: