International Weightlifting Federation Doping Allegations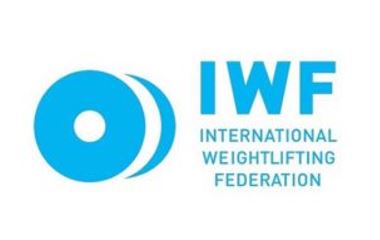 International Weightlifting Federation Doping Allegations Investigated by WADA
The World Anti-Doping Agency (WADA) is to investigate claims of anti-doping mismanagement within the International Weightlifting Federation (IWF)
The move follows a report published by Professor McLaren on the 4th June which suggested failed tests were covered up within the period of 2009-2014.
In an update published yesterday, WADA confirmed they will analyse new evidence forwarded from the McLaren report with a view to taking further action where necessary and will ensure all athletes guilty of wrongdoing are brought to justice.
McLaren Independent Weightlifting Investigation
An inquiry headed by Professor McLaren was given the go-ahead by the IWF executive board in January. It was deemed necessary following allegations that corruption and doping mismanagement were prevalent under the leadership of former IWF president Dr Tamas Ajan.
These suspicions were supported in the findings of the inquiry submitted to the IWF's Oversight and Integrity Commission, with WADA currently analysing the evidence they have received to determine what further action is required.
They have also requested that they receive any further evidence not yet handed over by the inquiry.  
Concerns over failures of International Weightlifting Federation
Although WADA will investigate the evidence, the IWF will be responsible for any follow up actions with WADA overseeing their response. As a part of this, WADA have written to the IWF requesting immediate action on all the cases.
However, Global Athlete has raised concerns over the IWF's ability to positively act upon the findings with the names of the IWF Executive Board Members and federations who refused to cooperate with the inquiry not published.
As a result, they have requested that an independent body of athletes be set up to determine what future actions are required.
In a statement published on 6th June, Global Athlete commented, 'The very same individuals that have refused to cooperate are now being handed a report to act upon. Such efforts to expose corruption may well be whitewashed without oversight.  
'As a result, Global Athlete calls on the IWF to appoint an independent organization, overseen by independent athletes, to determine follow-up actions that will occur as a result of Professor McLaren's report.'
Despite these concerns, WADA president Witold Banka was more optimistic that anti-doping measures currently in-place are strong enough to prevent anti-doping mismanagement of the same scale in the future.
He said, 'As is recognized by the McLaren report, I am confident that recent strengthening of global anti-doping rules, and growing powers being afforded to WADA as the global anti-doping regulator, would ensure that, today, this kind of behavior could be dealt with as a matter of anti-doping organization compliance within much shorter timelines'.
As a part of this, WADA also confirmed that priority would be given to the cases that are close to the statute of limitations cut-off date.
Read more on sport here: