On This Day: Carl Froch's Redemption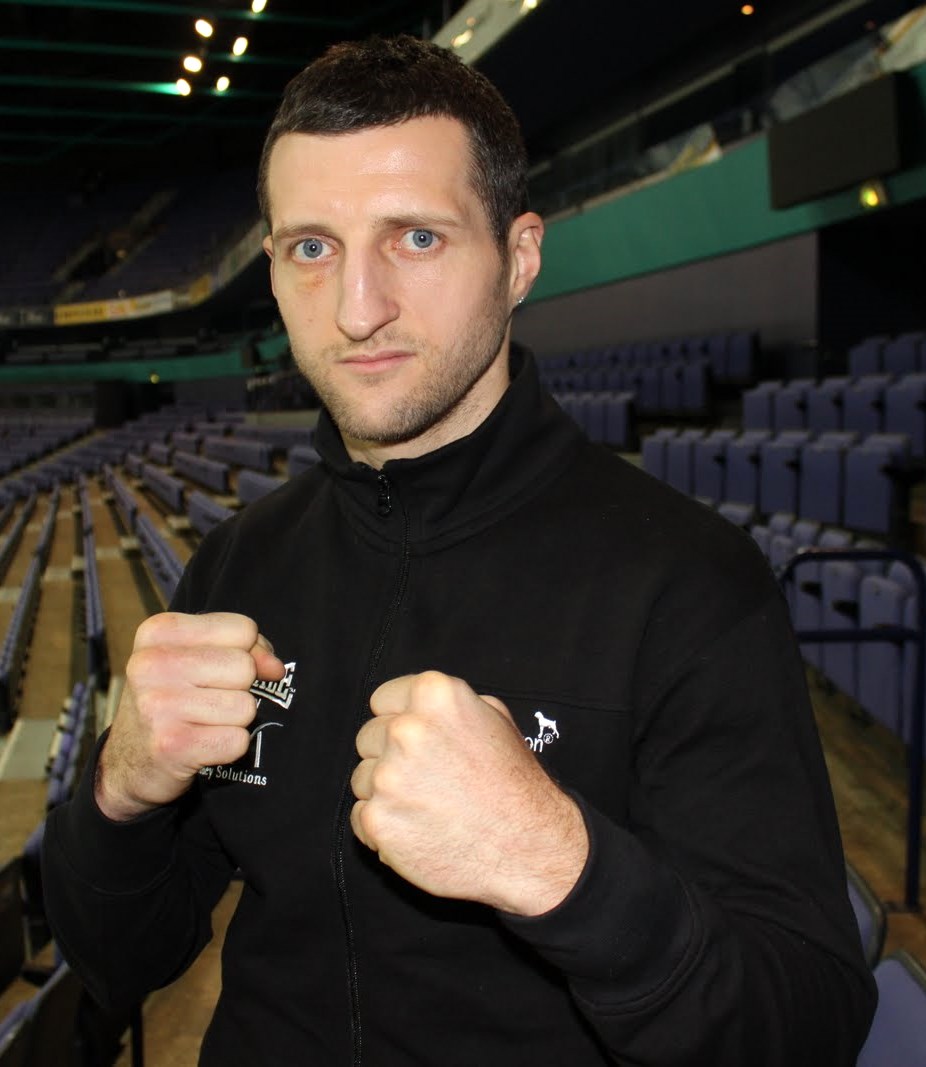 On This Day: Carl Froch's Redemption
May 26 2012 will always signify a key date in the career of Carl Froch. Eight years ago today, the Brit got his career firmly back on track by dominating Lucian Bute on a memorable night in Nottingham. It was arguably the performance of his life.
The Underdog
Despite having home advantage on his side, Froch actually entered the contest as the underdog. Froch had lost his previous fight in December 2011, when he was outboxed by American Andre Ward in the Super Six final. Although the scorecards suggested a close battle, Ward had controlled the bout from start to finish, earning a unanimous decision victory. Ward was largely praised for displaying his skills on the inside, not allowing his opponent to settle at any stage to find his range. Meanwhile, Froch was criticised for his inability to adapt during the fight as he was constantly tagged by Ward's lead left hand. He had been made to look one-dimensional.
Heading into the Bute fight, Froch was just over a month shy of his 35th birthday. There were questions about how much he had left, and what was still motivating him. After all, he had already been a two-time world champion. What more was there for him to achieve?
His choice of opponent did not fill many onlookers with much hope either. Fighting out of his adopted homeland of Canada, Bute had won plenty of admirers on his way to compiling a 30-0 record. The southpaw had won the IBF super-middleweight title in October 2007, and made nine successful defences since. Arriving on British soil, Bute was viewed by many as the best in the division, or at least on a par with Ward. Froch was up against it – or so it seemed.
Total Destruction
If Froch was to make a mockery of the odds, he would have to unsettle Bute straight away. He certainly did that. After a cagey opening minute, Froch began to make his mark, and landed a short left hook midway through the first round. It was a shot that Bute clearly felt, and for the rest of the round Froch was willing to throw more hurtful combinations as his confidence grew. A difficult start for the visiting champion.
It did not get any better for Bute. He was able to land the odd punch, but Froch appeared to have the final word in most exchanges, and made his superiority tell in the third round. A series of hooks shook Bute, who backed away to the ropes. The undefeated champion called his opponent on in an attempt to show that he was unhurt, but he was not fooling anybody. Froch poured on the pressure, finding the target with almost every punch, and only the bell saved Bute. The writing was on the wall.
The end, when it did arrive in round five, came in slightly comical fashion. Bute had barely made it to this stage, and was a sitting duck. Froch mercilessly unleashed another barrage of punches, leaving his opponent only being propped up by the ropes. It seemed that the referee was stopping the fight, leading to Froch's promoter Eddie Hearn jumping into the ring and celebrating with his fighter. However, the official was instead administering a count, meaning that Hearn had to swiftly get back out of the squared circle. Finally, it was Bute's coach Stephan Larouche who threw the towel in, bringing an end to the farcical finish and allowing Froch to receive the adulation of his loyal supporters.
It had been a one-sided beating, as Froch claimed a version of the world title for the third time and handed Bute the first humbling defeat of his career.
What Happened Next?
Bute would go on to fight for the world title on two further occasions, but was beaten by James Degale and Badou Jack, with the latter defeat coming via disqualification after he failed a drugs test. He announced his retirement in March 2019 with a record of 32-5. Earlier this month, he admitted: "I have never been the same boxer after my fight with Froch". The fact that he lost four of his final six fights after facing Froch is testament to this.
Meanwhile, Froch's career went from strength to strength. Having been overlooked for much of his career, often fighting abroad in an attempt to gain recognition, he finally became a household name in his final years in the sport. 'The Cobra' won his last four fights after dismantling Bute, which included settling the score with Mikkel Kessler and then beating bitter domestic rival George Groves twice. After a controversial victory over Groves in their first meeting, Froch produced a sensational one-punch knockout to floor the Londoner at a packed Wembley Stadium in May 2014, bringing the curtain down on his illustrious career.
Relive Froch's bout with Lucian Bute below.
We hope you enjoyed the article 'On This Day: Carl Froch's Redemption.' Where does this fight rank in Carl Froch's illustrious career? Let us know!
Fancy writing for us: Apply to become a Sports Writer at the Sporting Ferret
If you liked this article why not check out: