Tyson Fury: Assessing the Heavyweight Champion's Legacy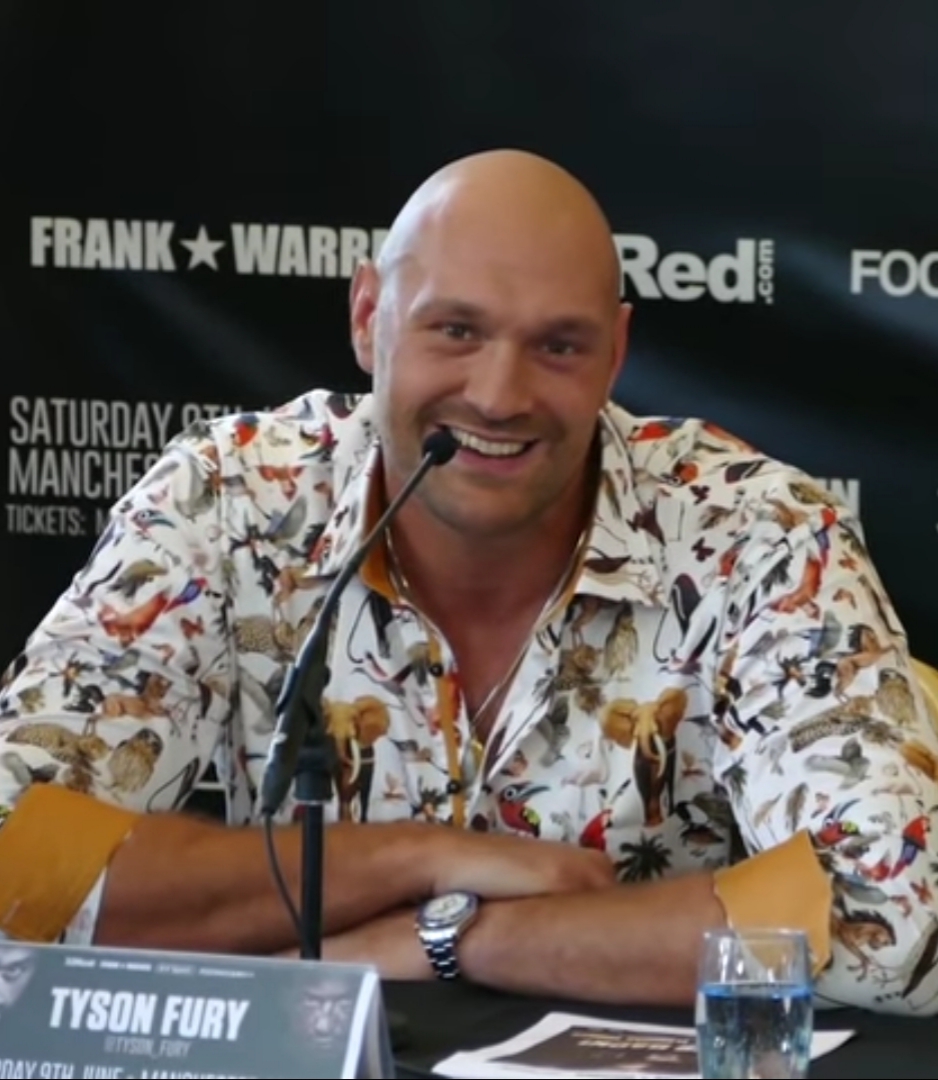 Tyson Fury: The Legacy so Far
Tyson Fury: Assessing the Heavyweight Champion's Legacy
Earlier this week, WBC heavyweight champion Tyson Fury performed a u-turn on his previous comments about retirement, revealing that he wants to continue in the division for years to come. The 31-year-old, who has two fights remaining on his current promotional deal with Top Rank had stated in the past that he would hang up his gloves when that contract expired, but he has now said that he wants to dominate like Wladimir Klitschko did before him.
Fury claimed that he has "nothing to prove to anybody" after becoming a two-time heavyweight champion back in February. Yet with the giant Mancunian set to remain a part of the sport, there is still plenty for him to achieve. Here we take a look at what he has already accomplished, and what else he can do to cement his place in history as a heavyweight great.
Beating the Best
Fury's main strength throughout his career has been his ability to rise to the occasion when facing the elite of the division. For his first world title fight in November 2015, he was viewed as the underdog against long-time ruler Wladimir Klitschko. Fury had done little in his career to suggest that an upset was on the cards, but he produced a disciplined display of boxing to dethrone the Ukrainian icon. In a scrappy contest, Fury edged most exchanges, securing a unanimous decision victory and three of the four heavyweight belts in the process.
Following this win, Fury spent over two-and-a-half years out of the ring, but in just his third fight back he took on champion Deontay Wilder, who had held his own version of the title for almost four years. Once again, Fury was expected to be beaten. Alas he proved the doubters wrong. Fury delivered a boxing masterclass at times, making Wilder look clumsy on several occasions. The powerful Wilder managed two knockdowns late in the fight, but was seen as very fortunate to escape with a draw that most saw Fury as winning.
In the rematch 14 months later, Fury was unwilling to let it go to the scorecards. Dominating from the outset, Fury knocked down Wilder twice prior to the American's corner throwing in the towel during the 7th round. This conclusive triumph meant that Fury had beaten two of the outstanding heavyweights of his era, meaning that the newly-crowned champion is largely recognised as the best in the division right now.
The Comeback
Many see Fury's comeback over the last two years as the greatest achievement of his career so far. When coming through the ranks, Fury polarised opinions with his controversial comments outside of the ring often drawing criticism from fans and the media. When he achieved his lifelong dream of becoming champion against Klitschko, he was still some way off being fully appreciated by the British public.
This may have contributed to Fury's struggles in the years to come, as he turned to drugs and alcohol, ballooning up in weight to almost 30 stone. It seemed that his career was over, but Fury shocked the world by returning to the sport in 2018.
Since then, Fury has been very open about his battle with his mental health over the years, with his honesty resonating with the public, leading to his popularity soaring.
Fans love a comeback story. Muhammad Ali was adored worldwide after he returned from an absence of over three years for refusing to fight in the Vietnam War, whilst Sugar Ray Leonard only added to his legacy when he came out of retirement to shock Marvin Hagler in 1987. Fury has his own tale to tell, but it is one that has to be respected as he has picked himself up from his lowest ebb to resume his career and prove that he is better than ever.
Dismissing Contenders and Becoming Unified Champion
After handing out a one-sided beating to Wilder earlier this year, it could be claimed that Fury does not have much more to achieve. However, that is not strictly true.
Despite winning the world heavyweight championship twice, Fury has never actually defended his crown. Heavyweight greats of the past have far more impressive records. Joe Louis, Wladimir Klitschko, Muhammad Ali and Larry Holmes all won 20 or more title fights, whilst Britain's best Lennox Lewis racked up 15 victories. Fury has just two thus far.
Part of being a dominant champion is beating challengers time and time again. This may be Fury's biggest test. For all of his greatness in the biggest fights of his career, he has had difficulties in beating some of the other contenders in the division. He has been knocked down before in fights that he was expected to win comfortably, whilst as recently as last year he was cut badly against the little-known Swedish heavyweight Otto Wallin. If Fury is to have his name alongside the best to have ever operated in boxing's blue-riband division he needs to start taking care of challengers in spectacular fashion.
Then there is the goal of unifying his weight class. Fury has held every heavyweight title during his career, but never at the same time. Whilst he currently possesses WBC gold, it is fellow Brit Anthony Joshua who has his hands on the other three major belts. A mouthwatering showdown between the pair lies ahead and appears likely to take place in 2021, which would present Fury with the opportunity to confirm his place as the best heavyweight of his generation.
Despite claiming this week that his fighting days are far from done, Fury insisted "if I never have another boxing fight, I'll be happy". Given the issues that he has had in recent years, it is pleasing to hear Fury say that. Yet there are still plenty more challenges out there for him. Can he see off Wilder in their trilogy fight? Can he overcome Joshua? Will the likes of Dillian Whyte or Oleksandr Usyk pose him any problems? All valid questions, and we may well get our answers soon.
Watch the highlights of Tyson Fury's complete domination over Deontay Wilder in February 2020
We hope you enjoyed the article 'Tyson Fury: Assessing the Heavyweight Champion's Legacy.' What do you think the future holds for the Gypsy King? Let us know!
Fancy writing for us: Apply to become a Sports Writer at the Sporting Ferret
If you liked this article why not check out: