The Most Expensive Championship Players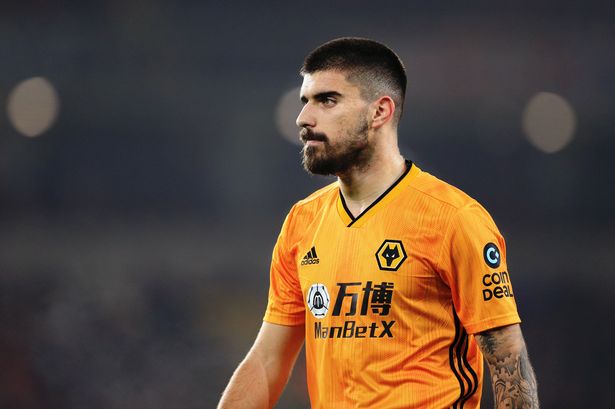 The Championships Most Expensive Signings
Who are the most expensive Championship players?
Despite often being regarded world's away from the class of the Premier League it is not to say that the Championship has bags of talent.
Since the Championships rebranding in 2004 we have seen huge investment into the said league and have seen some huge clubs experience time here. Over the years we have seen some exceptional players who have graced the Championship and gone onto become world class in their own right.
Whether it be from relegated Premier League clubs using their parachute payments or a recent takeover and surge in investment, many clubs have spent big in order to escape the Championship and feast on the Premier League riches.
We run through the Championships most expensive signings of all time and highlight the most expensive Championship players to grace the pitch.
Transfer fees taken from Transfer Market
From – Wolverhampton Wanderers
To – Stoke City
Date – 4th January 2019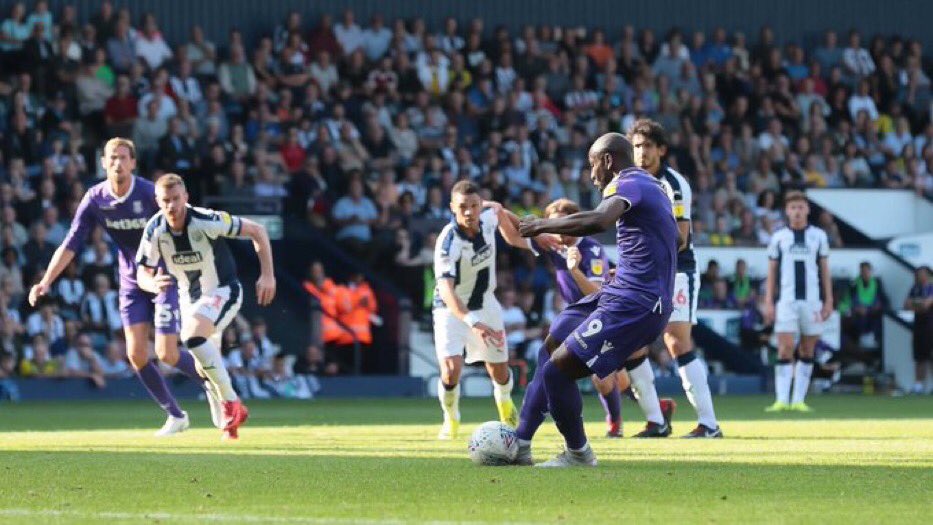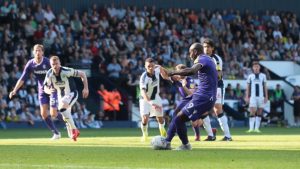 The Congolese forward joined the Potters following on from their relegation from the Premier League. Stoke were hoping to emulate a straight bounce-back to England's top flight after a ten year stint within the Premier League, just as Newcastle had successfully done so in recent times.
Stoke spent big as a result, partially thanks to the sale of Xherdan Shaqiri to Liverpool as well as their parachute payment after relegation. Afobe, Tom Ince and Sam Vokes were some of the big names to be brought in, in total the Potters transfer fees amassed over £55m.
Their first season in the Championship was unsuccessful, finishing 16th. Afobe scored 9 goals in 50 appearances for Stoke and is now currently on loan with Bristol City.
From – Fulham
To – Aston Villa
Date – 4th August 2016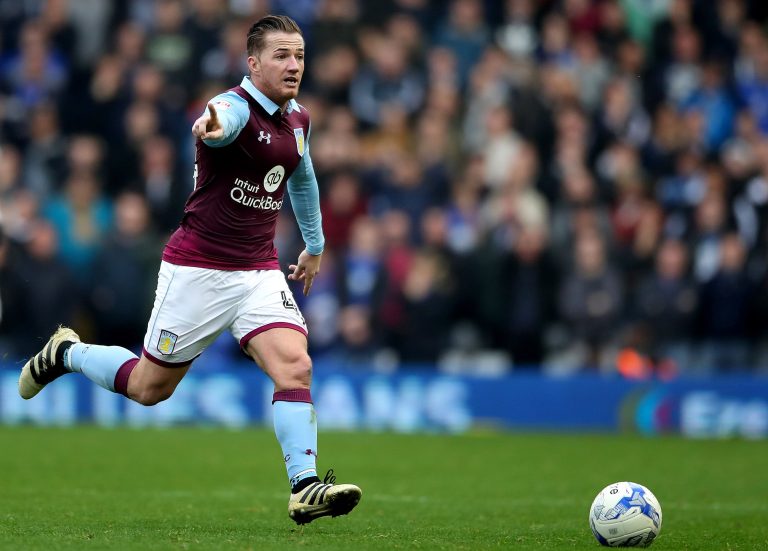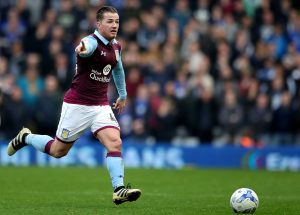 After enjoying success at Craven Cottage for two seasons, the Scottish striker was bought by Aston Villa and Roberto Di Matteo. McCormack had scored 42 goals in two seasons at Fulham as well as receiving two consecutive Player of the Year Awards for the West London club.
However McCormack struggled to emulate the same success with Aston Villa and scored just 3 goals in 24 appearances during his time at Villa Park. On top of that the Scotsman reportedly fell out with manager Steve Bruce after missing training sessions on numerous occassions.
As a result the striker was loaned out on a handful of occasions and had brief stints in Australia with the likes of Melbourne City. McCormack's contract expired during the summer of 2019 and he has since remained a free agent.
From – Benfica
To – Wolverhampton Wanderers
Date – 30th January 2017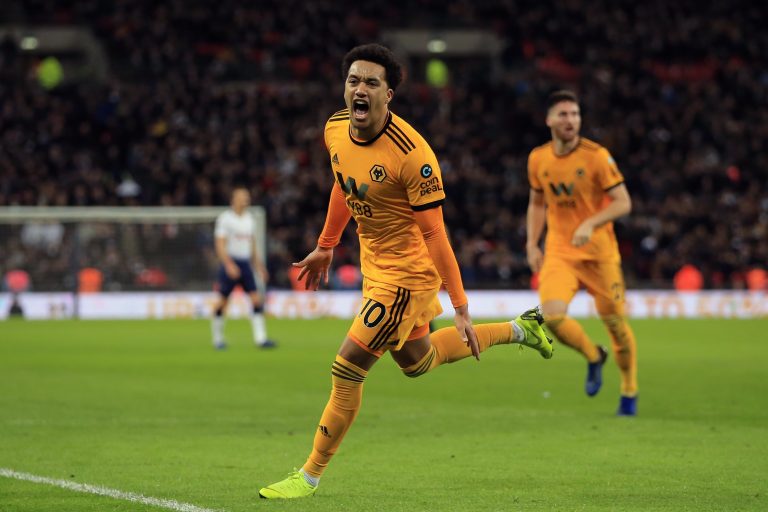 The Portuguese winger was the first signing made by Wolverhampton Wanderers following on from their acquisition by Chinese investment group Fosun International in 2016.
Costa went on to score 19 goals and make 19 assists in 100 appearances for Wolves under manager Nuno Santo.
Wolves and Costa celebrated promotion to the Premier League in 2018 following a six year absence from England's top flight, after winning the Championship.
Costa was loaned out to Leeds United during the beginning of the 2019/20 season and is expected to join the Yorkshire club on a permanent contract in July 2020 for a reported £15.93m.
From – Benfica
To – Nottingham Forest
Date – 1st July 2018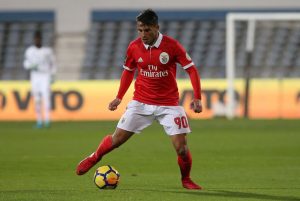 Nottingham Forest smashed their transfer record fee in the summer of 2018 to sign Portuguese under-21 international João Carvalho.
Forest had much hope ahead of their 2018-19 campaign for a promotion push and were given backing by the board to make the necessary signings. The likes of Carvalho and Lewis Grabban were brought in, Forest spending just under £25m in signings. The season however failed to become a success with Forest finishing 9th.
Carvalho hasn't quite yet lived up to the hype and has scored 6 goals and made 7 assists in 65 appearances.
From – Nottingham Forest
To – Middlesbrough
Date – 17th July 2017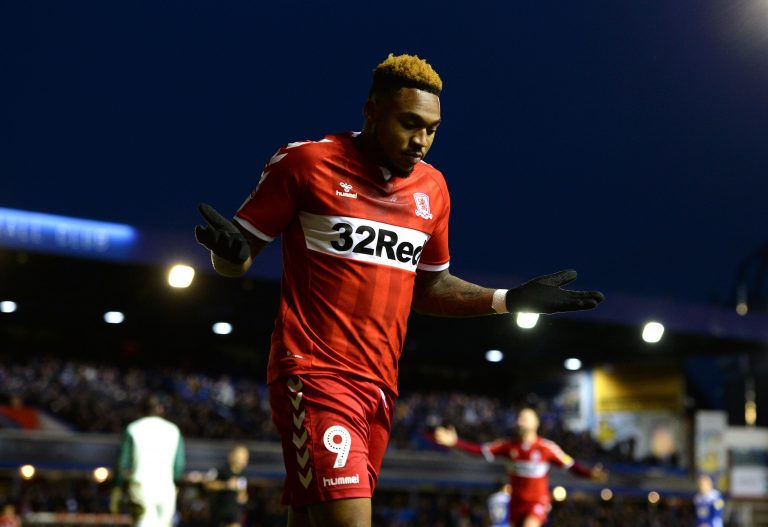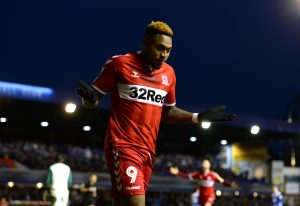 The Congolese striker became Middlesbrough FC's transfer record fee during the beginning of the 2017-18 campaign.
Middlesbrough spent big following on from their relegation to the Championship, accumulating over £50m in signings. Assombalonga topped the list at their biggest signing, the striker left Nottingham Forest after several successful seasons scoring 30 goals in 69 appearances.
Middlesbrough were led to a 5th place finish during Assombalonga's first season, however ultimately losing to Aston Villa in the play-off Semi Finals.
Since joining the North Yorkshire club Assombalonga hasn't quite found top form, the striker managing 37 goals in 120 appearances.
From – Porto
To – Wolverhampton Wanderers
Date – 8th July 2017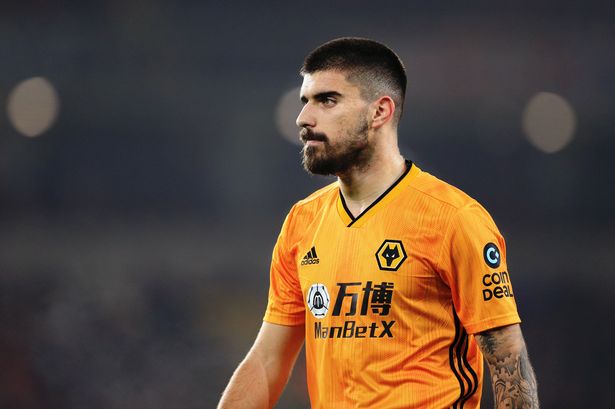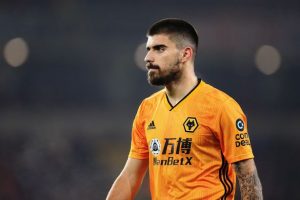 Arguably one of the greatest players to grace the Championship, Ruben Neves proved to be a huge signing for Wolves during the beginning of their 2017/18 campaign. The Portuguese midfielder joined the West Midlands club from Porto and rejoined Nuno Santo, who had left Porto to manage Wolves.
Neves became Wolves' transfer record signing at the time, however they have since doubled their transfer record fee with the signing of Raúl Jiménez in 2019 (£34.2m.)
Under Nuno Santo, Neves & co went on to finish top of the Championship in their first season, winning promotion to the Premier League. Neves received a hat-trick of club accolades at the end of the season receiving Player of the Season, Player's Players of the Season and Goal of the Season. The midfielder ended his first season in the Championship with 6 goals, all which were scored from outside of the box. He received the EFL Goal of the Season for his goal against Derby County at Molineux in April 2018 (See below.)
Ruben Neves' exceptional ability for passing and long-range goals makes it no wonder as to why he remains the most expensive of all Championship players to date.
So there we have it, a definitive list of the most expensive Championship players to date. Who do you see as becoming the next biggest signing to grace the Championship? Let us know!
Fancy writing for us: Apply to become a Sports Writer at the Sporting Ferret
If you liked this article then why not check out: