'Unlucky' Tranmere Rovers Hit With Sucker-punch Relegation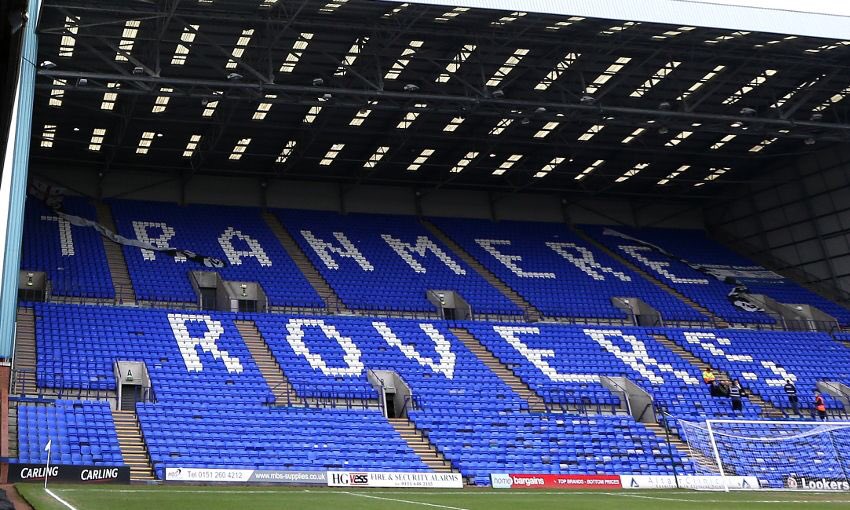 Tranmere Rovers Relegated to League Two with Southend and Bolton
Tranmere Rovers are one of three teams that have been relegated to League 2 after the EFL announced it's decision to end the season based on 'points-per-game' total. 
Micky Mellon's side had been flirting with the relegation zone all season and found themselves in 21st place. Despite this, the Whites had a game in hand over AFC Wimbledon, who sat in 20th position, and were just three points behind them. 
Both the League 1 and League 2 seasons were brought to a premature close after a formal vote by clubs on Tuesday. The decision leaves the side from Birkenhead, along with Southend United and Bolton Wanderers, facing the drop to the fourth tier of English football.
While both leagues will be settled on points-per-game (PPG), promotion, relegation and the play-offs are all set to continue.
Rovers had an average of 0.94 PPG after securing 32 points from 34 matches played, producing an overall points tally of 41.41 points. 
Tranmere recorded back-to-back promotions and were playing in the third tier for the first time in seven seasons and, despite struggling for form, were confident that they could avoid the drop back down to League 2.
Chairman's statement regarding 2019/20 @EFL season#TRFC #SWA #EFL

— Tranmere Rovers FC (@TranmereRovers) June 9, 2020
The Whites have a number of supporter's clubs, most notably being the Tranmere Rovers Supporters' Club, Tranmere Rovers Trust and Southern SWA.
A statement was released from the three supporters clubs, stating:
"The EFL shirked the responsibility of finding a solution befitting of sporting integrity and instead our relegation rivals, who still had to play us, voted us down for them…Incredibly, a League Two play-off competition will now take place to replace us…The outcome is difficult to accept, but as supporters we must quickly unite and back the club to immediately restore our rightful place in the division through another promotion…The contempt shown to our club will only make our love for it stronger…Where there is faith there is light and strength."
How can you tell teams they can fight for promotion through play-offs but cannot fight against relegation? Really feel for Tranmere Rovers fans

— Matt Law (@Matt_Law_DT) June 9, 2020
So, why are Tranmere Rovers 'the unlucky ones' when four teams (three from League 1 and Stevenage from League 2) have also been relegated.
Well, here's why:
A game in hand
While one game in hand might not seem like it could be the difference between promotion and relegation, with just three points separating them and the team above them, it very well could have been.
AFC Wimbledon had won the same amount of games as Rovers (eight), having lost two less and drawn three more – putting them on 35 points and Tranmere on 32.
Furthermore, the two teams had been around each other pretty much all season, none of them quite able to break away from the relegation zone.
The form of the two teams would have also played a part in who managed to survive the drop. When the decision was made, Mellon's side had recorded three wins on the bounce, having only lost once in their last five games. Alternatively, the Don's had only won once in their last five games, drawing three and losing once.
With all this in mind, it seems crazy to think that, whether it be thanks to their game in hand or somewhere else down the line, the points gap between Tranmere Rovers and AFC Wimbledon wouldn't have been reduced.
Ouch – Tranmere Rovers just 3 points adrift, a game in hand, coming off 3 straight wins. Pray for @allymogg… https://t.co/xHU0pikiOq

— Ian Turgoose (@IanTurgoose) June 9, 2020
Form of the teams
As mentioned, Tranmere had hit a purple patch with their form and had started to build some momentum.
In their last three matches, they had recorded victories over Shrewsbury Town, Accrington Stanley and Blackpool. Of those wins, not only did Rovers gain valuable and much-needed points, but they also took points off of two teams in the bottom 10 (Shrewsbury and Accrington Stanley).
No other team in the division, apart from Oxford United in the play-offs, had recorded three wins in a row. Only Coventry City, who were in first place, and have consequently seem themselves promoted to the Championship, and Doncaster, who sat in ninth, managed to win twice on the spin.
Of the eight teams above the Whites, only three had won their previous match. While losing one game doesn't necessarily have a negative impact on a teams position, when just eight points separated Tranmere in 21st and Accrington in 17th, the impact of three points could have been crucial.
Although form alone wasn't a valid enough reason for the Birkenhead side to either stay up, or at least be given the chance to, it does show how unfair the EFL's decision looks.
With three wins in a row, the teams' confidence would have been sky-high. With belief, wins under their belt and backing from their fans, who knows how it would have ended up.
Tranmere Rovers relegated by 0.04 of a point based on PPG with a game in hand and being the in form side in league one.

Ruthless & wrong.

Heart goes out to the #SWA

— Across The Park Podcast (@acrosstheparkpc) June 9, 2020
The SWA
Tranmere's Super White Army are one of the most loyal fanbases in the country. In a city where Liverpool and Everton both operate, they need to be.
Mellon's men had an average home attendance of just under 6,800 for the 2019/2020 season, and when you think some of those games will have clashed with other home ties on Merseyside, it really is impressive.
Evidently, fans don't win you football match. That point is obvious. Despite this, and as previously mentioned, when the EFL made their final decision regarding the season, the Whites were in a great place as a football club – maybe not position wise, but certainly in how their fans were responding to the club.
With three consecutive victories, and just three points off Wimbledon, the fans, and certainly everyone else involved with the club, will have believed that their beloved Tranmere would have had enough to survive.
Again, isn't it unjust that they will didn't at least get to try?
What now?
Sadly, that part is simple. With Tranmere Rovers relegated to League 2, the SWA will begin the 2020/2021 campaign in the fourth tier of English football.
It is unfair, unjust and sickening for everyone involved with the club. Granted, the EFL had to make a decision, and much of that was based on the choice from the clubs within the league, but this conclusion benefits few, but hurts many more.
Tranmere Rovers will bounce back, for that there is no doubt. As most, but not all, football fans will agree – hopefully it will be sooner, rather than later.
As a Tranmere fan I have seen them suffer players move to bigger clubs, relegation and cup losses. Yet this being taken out of our hands hurts more. I'd rather lose the last 10 games of the season 15-0 than this. #SWA #TRFC

— Dave Holmes (@Dave_Holmes1992) June 9, 2020
We hope you enjoyed the article "Unlucky' Tranmere Rovers hit with sucker-punch relegation.' Do you think the relegation for the SWA was unjust?  Let us know!
If you liked this article then why not check out: