ONE Battleground: Sam-A vs. Prajanchai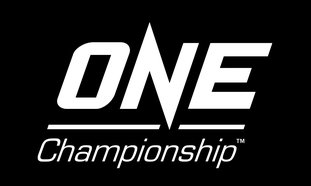 ONE Battleground: Sam-A vs. Prajanchai
ONE Battleground: Sam-A vs. Prajanchai, saw Sam-A Gaiyanghadao, the ONE Strawweight champion, put his title on the line against the young Thai celebrity Prajanchai PK. Saenchaimuaythaigym.
Contrasting against Sam-A's quiet confidence, the young Prajanchai's promises of victory and domination were loud and proud.
Prajanchai's style of Muay Thai is fairly unusual, especially considering his experience in Thai stadium fighting. He prioritises fast hand combinations accented with kicks, unlike the usual one to two punch and kick combos. Sam-A instead focuses on counters and finding openings in his opponent's defence.
The young fighter's confidence shined through when he walked into the ring wearing a flash costume, dancing happily to his walk-in music. Undeterred, the reigning champion walked with nerves of steel, and the bout soon began.
The fight was a competition between Sam-A's defence and counter punching and Prajanchai's constant pressure, but it was not equally split.  Prajanchai was dominant in the first three rounds, keeping Sam-A in close punching range and always having an answer for his counter punches.
Prajanchai's youthful aggression left Sam-A trying to manage defence and offence simultaneously. This is not to say the fight had been one-sided. Rounds 4-5 were in Sam-A's favour, as Prajanchai used his jab less and had to go on defence.
ONE Battleground: Sam-A vs. Prajanchai ended by majority decision in favour of Prajanchai. He scored an impressive knockdown in Round 1 and stayed active in the fight, scoring more points. Prajanchai is now the new ONE Strawweight champion.
ONE Battleground: Sam-A vs. Prajanchai – Round by Round summary
The First round was primarily Prajanchai learning how to approach Sam-A. Prajanchai's aggressive volume punching didn't find a strong foot against Sam-A's constant movement and use of counters. Prajanchai earned a knockdown against Sam-A with 15 seconds left in the round, keeping him ahead in the scorecards. He had caught a left body kick from Sam-A, pushing forward and landing a strong overhand right.
In the Second round we saw more urgency from Sam-A, forcing Prajanchai back on several occasions and landing several significant hits. His pressure left this round fairly balanced, with both fighters landing significant hits. But despite Sam-A's aggression, Prajanchai was the dominant fighter. He had judged his distance better, and his brutal three hit cross-uppercut-cross combo near the end of the round shows this.
The third Round was more one-sided, showcasing Prajanchai's mastery of Boxing and clinching. He gauged his distance well, forcing Sam-A into close distance punch-outs and clinches. He offered little chances for Sam-A's kicks to shine. After the round, Sam-A looked significantly more torn up than Prajanchai.
In Round Four Sam-A tried to keep his distance from Prajanchai, finding a strong rhythm against the challenger. He landed clean shots and focused on counter-punching. But within this round Prajanchai struggled to utilise his effective striking range and Sam-A scored a strong sweep near the end of the round.
In Round Five, Sam-A had regained his footing and took the dominant position, forcing Prajanchai into clinches and scoring several dumps. Prajanchai did not use his left jab as much in Rounds 4 and 5, begging the question if he had hurt his hand. Sam-A dominated this round because of his increased aggression and pressure, evening out the scorecards.
We hope you enjoyed the article 'ONE Battleground: Sam-A vs. Prajanchai'. How do you feel about the fighters' performance? Let us know!
Read more on Boxing here: