What it takes to cycle around the world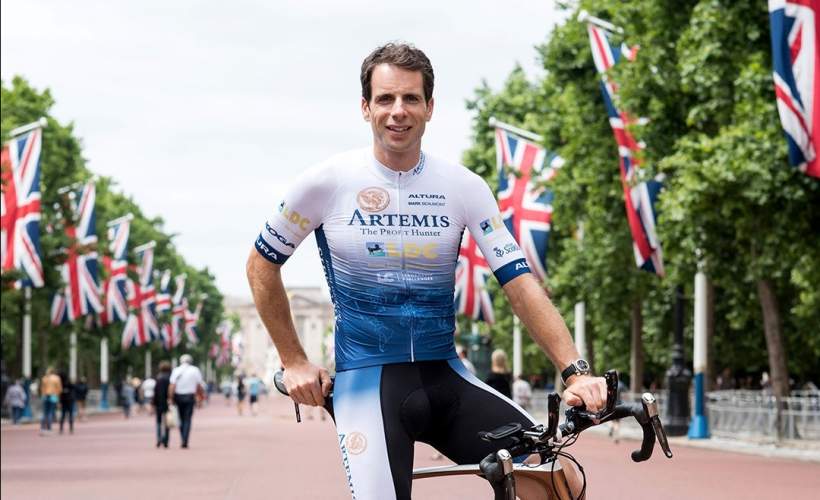 What it takes to cycle around the world
What does it take to take on a challenge as demanding as setting off on your bike around the world? There are two people who know exactly what is takes. Mark Beaumont and Jenny Graham have both taken on and completed this incredibly tough challenge and lived to tell the tale! Let's take a deeper dive into how their challenges went and how they could inspire you.
Jenny Graham
As a Scottish highlander, Jenny loves nothing more than being in the outdoors and taking in as much fresh air as possible; it made complete sense then when she picked up a road bike for the first time, only 5 years before her around the world trip. 
When asked why she'd even considered taking on such a mammoth task, she explained "I guess just being really curious as to whether I could do it or not, I only started riding a road bike 5 years ago. And each year I was doing things and finding that I'm really good at endurance, that's where my strengths lie and so I started looking at endurance events".
Jenny currently holds the female circumnavigation bicycle record, completing her journey in an astounding 124 days and 11 hours – there's no wonder that she had to talk sense into herself numerous times over those days! 
With some breath-taking sights seen and new places explored, she leaned on Mark Beaumont to discuss routes and developed her game plan from there. Unlike Mark's journey, Jenny's was fully supported, meaning she was able to travel over uninhabited expanses of land in the likes of Russia, Australia and Canada. 
Mark Beaumont
Growing up on a farm, Mark has always loved the outdoors. Often found riding horses, skiing and camping, there's no surprise that he wanted to turn his hand to cycling to. 
"I think it's the connection with the outdoors and being quietly encouraged. Not that they pushed me into it," he explained. "If you say you want to do something crazy and your parents say 'no', it's no, and you forget you had the idea. Whereas as an 11-year-old I wanted to cycle from John o' Groats to Land's End and my mum said, 'why not try something smaller?' and we built up".
Before heading off on his long trip around the world, Mark completed the ride across his native Scotland, before going on to cycling the length of the UK while he was in high school. His first circumnavigation was at the age of 22, 12 years before his second, record-breaking ride. 
He currently holds the Guinness World Record for the fastest male, travelling around the world by bicycle in just 78 days, 14 hours and 40 minutes. 
Although we can't imagine many of us will be attempting to circumnavigate the world by bike any time soon, if their stories have inspired you to get on your bike, why not start off smaller by cycling around your own country or setting off on a cycling holiday. 
We hope you enjoyed the article 'What it takes to cycle around the world.' What is the longest cycling trip you have been on? Let us know!

If you enjoyed this article, you can read more on cycling here: