Premiership Goalkeepers Delivering Not So Premier Performances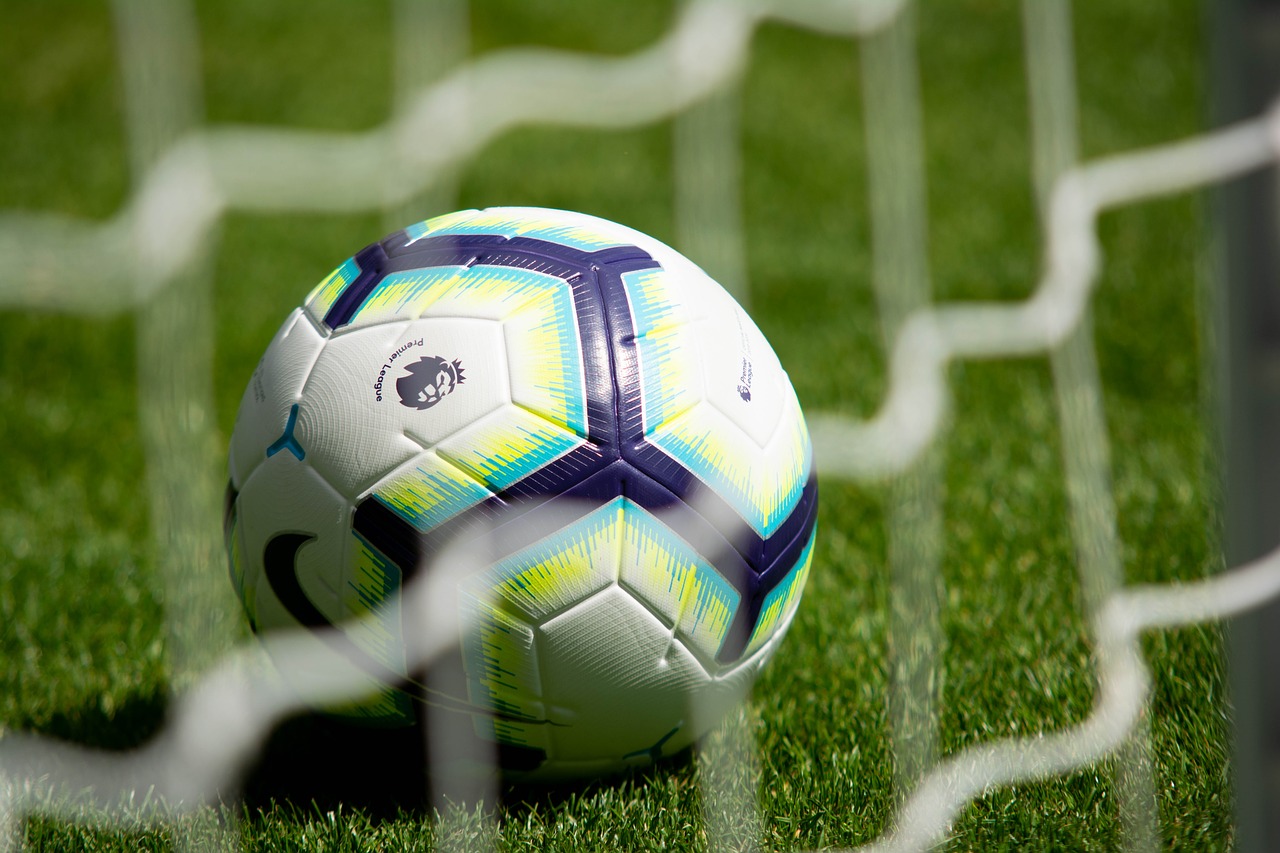 Premiership Goalkeepers Delivering Not So Premier Performances
After recent calamities of Liverpool goalkeeper Alisson Becker and some disappointing showings from Hugo Lloris, we thought it fit to explore the one big goalkeeper question:
Are some of the top goalkeepers from the premier league now past their best?
Alisson Becker
Why do we think now is the time to reconsider the current quality of some of these keepers?  The main reason for Alisson is his performance against Manchester City, where he made three errors which all resulted in goals, two of which occurred in less than five minutes. He gave the ball away to a city attacker three times.
Whilst one could argue that there was nothing he could do about Phil Foden's thunderbolt later on in the game, he probably should have done better at the start of the second half when he parried an earlier shot from Foden, which didn't have anything particularly special about it, straight into the path of Ilkay Gundogan, who calmly tapped the ball into the net. Then, in the 73rd minute, his poor decision making saw Gundogan score again. Just three minutes later another unforced error led to a goal by Sterling. This meant Liverpool had no chance versus a rampant city, who before this pair of successive errors were drawing 1-1.
The next gameweek he made another big error, this time versus Leicester City, where he came charging out in an attempt to clear the ball. Instead of clearing the ball, he knocked into debutant Ozan Kabak who was also trying to clear the ball. Therefore Jamie Vardy simply stepped up to knock the ball calmly into an empty Liverpool net, thus completing Leicester's comeback.
The lack of communication between Alisson and Kabak here was worrying. These recent errors may be due to the many regular changes to an injury-hit back line, but surely a world-class keeper should be able to deal with that? Perhaps though, the most interesting thing is that at 28, you would think that the Brazilian should be at the peak of his career, so why is he not?
You cannot take away the fact that Alisson can still be incredible on his good days and won the golden glove in the 18/19 season. Alisson has made 20 appearances this season where he has made 41 saves, with just 5 clean sheets, whilst letting in 22 goals. Maybe he is just going through a bad spell, maybe his confidence is low at the moment? Either way, this is not the Alisson we've come to expect.
Hugo Lloris
So what about Lloris? He hasn't made any highly-noticeable mistakes like Alisson, but he has not been at his best and has certainly not been the reliable keeper Spurs had gotten used to from 1 or 2 seasons ago. In our opinion, he has not been the same since his horrific injury during a game against Brighton in October 2019. He dislocated his elbow therefore he was out of action for a long time. He even had to have surgery. His performance against Manchester City earlier this month was unimpressive as he let Rodri's penalty slip between his hands and both of Gundogan's goals were goals that an in-form Lloris might well have saved. Three days earlier, his performance against Everton in the FA cup saw him let in 5 in an entertaining game, and saw him branded 'lettuce wrists' by Trevor Sinclair.
Like Alisson Becker, Lloris hasn't been using the same defence week in week out, but also like Alisson, shouldn't he be coping with that? We also believe that the defence have lost trust in their no 1. Lloris has made 71 saves in 23 appearances, way more than Alisson. So maybe this is why he is struggling – does he have too much work to do at the moment with a defence that means he is facing more threats on goal than in previous seasons? Does his defence need to perform better? 71 saves is far more than Alisson, and he has recorded 7 clean sheets, where Alisson has 5, but he has let in more goals than his fellow keeper, 3 more than the Liverpool keeper's 22.
Ultimately, at 34, Spurs desperately need to start thinking about a replacement. They might have just sped that up after the Manchester United and Everton results. Gazzaniga filled in for Lloris last season but he didn't play a minute in the first half of the season, then joining Spanish club Elche on loan on deadline day. Instead, Spurs have been using Joe Hart as a second goalie and while his performances have been solid but are not yet a threat to Lloris.
😤 "Lloris' confidence has gone. He's probably had his best days."

😡 "Some of the goals he has conceded have been unacceptable."

👎 "I really do feel they've got problems there in central defence."@Trevor8Sinclair says Hugo Lloris & #THFC's defence haven't been good enough. pic.twitter.com/7iC4DWVwES

— talkSPORT (@talkSPORT) February 24, 2021
David De Gea
The next goalkeeper we look at is David De Gea. This is an interesting case. Unlike the other two, he has had pretty much the same defence in Harry Maguire and Lindelof for a while now – so less uncertainty in the line-up. This has given him a lot of time to develop an understanding with his partners of defence. De Gea is one of those keepers who, it feels like, is either brilliant, terrible or has nothing to do. The United keeper is probably unlucky to be on this list but too many times this season has he not been reliable enough. He let in six versus Tottenham earlier in the season, also the goal by Sheffield United's Burke earlier this year shouldn't have been a goal, with De Gea getting two hands to it yet still letting it in. This was a costly error, as it was the winning goal.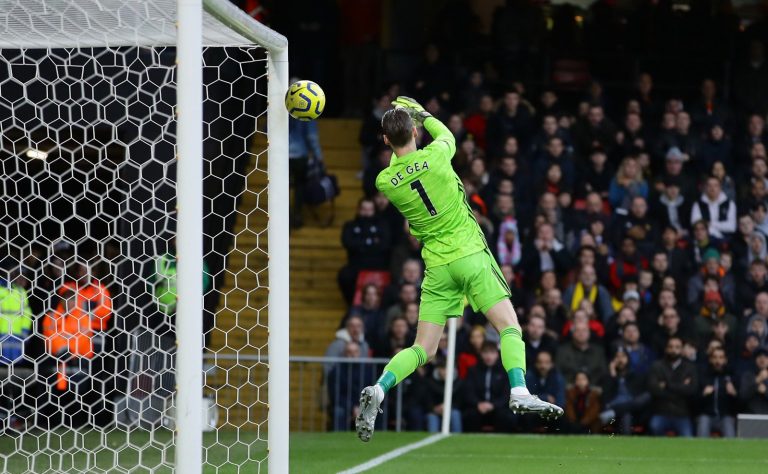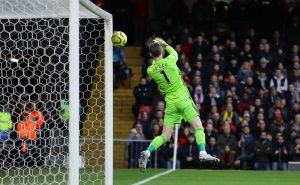 When we talk about reasons for his poor performances, this might be down to pressure from Dean Henderson – is the pressure unsettling De Gea now that Henderson is back at Old Trafford? Henderson was excellent for Sheffield United where he was on loan last season, earning himself an England squad call up. Whilst it looks possible that he is the long-term replacement, De Gea is only 30. With Henderson being so consistent last season, and De Gea not matching that high bar, should this surely mean that Henderson will become the first choice? The fact is for a world class keeper, one of the main attributes is consistency, and De Gea isn't doing that.
De Gea has made 22 Premier league appearances so far this season, and has made 44 saves, averaging 2 saves per game. He has managed 8 clean sheets, but has let in 28. He has made one error leading to a goal this season. On this list or not, De Gea is arguably still one of the world's best keepers. Who can forget when he made 11 saves against Tottenham in the 18/19 season. On his day, he is unstoppable.
Should Dean Henderson replace David De Gea as United's number 1?🤔🧤 pic.twitter.com/NNBxFNlydF

— PurelyFootball (@PurelyFootball) February 21, 2021
Out with the old, in with the new
So what does this all mean? You could say that all of these goalkeepers have evidence to prove they are not the best they can be at the moment, that is for certain. Although, does it prove that they are past their best, when it has been such an unusual season where many teams have been inconsistent? We think that the one goalkeeper whose evidence is good enough to say that they are no longer part of that elite few, is Hugo Lloris. We'd suggest that the only reason he has made so many saves is due to Spurs' dreadful defence meaning he has more opportunities to make saves! He is getting close to retirement age, is no longer reliable, not in form or consistent enough. Spurs need to move on from their Skipper and find a replacement.
Who could replace Lloris in that group then? Perhaps Spurs too should also be thinking about Dean Henderson, but he would need more gametime. What about Karl Darlow of Newcastle? He definitely needs a move to a bigger club. Or Sheffield United's Ramsdale? He need's a big club too. There are many possibilities. Pickford, Pope, Rui Patricio. How about Martinez-  he is making big waves in the footballing world and will certainly reach that point some day. Even Bernd Leno on his day. If Lloris is no longer in the top 3 goalies his place must surely be taken by Ederson for now. His 80 yard assist versus Tottenham earlier this month was incredible and he is nearly always consistent and reliable. Ultimately Ederson is setting the standard for elite goalies in the Premier League and if Lloris, De Gea and Alisson can't raise their game to this level then their managers may be tempted to look elsewhere.
Name the best four goalkeepers in the Premier League

🧤 ___________
🧤 ___________
🧤 ___________
🧤 ___________

— Goal (@goal) February 19, 2021
We hope you enjoyed the article 'Premiership Goalkeepers Delivering Not So Premier Performances.' Who do you think is the best Premier League goalkeeper at the moment? Let us know!
Read more on the premier league here: